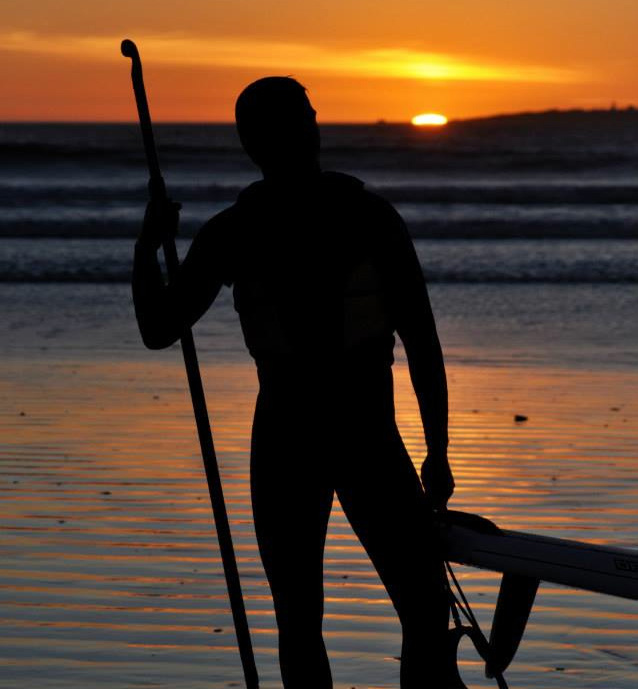 November 6, 2014
by Peter Petersen
The Wind Returns To Cape Town For Week #5 Of The Downwind Dash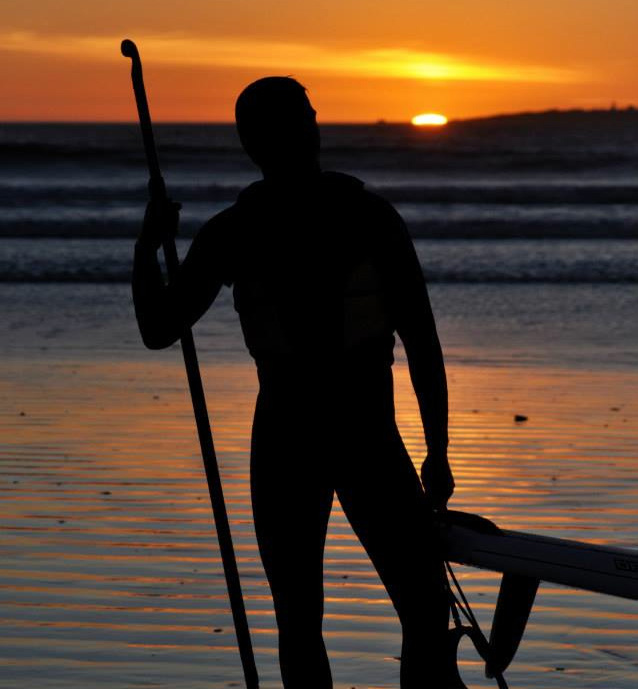 Race #5 of the 2014/2015 PRIMI Naish Downwind Dash Series went down last night, after races #2, #3 and #4 had to be cancelled due to lack of wind. There has been plenty of wind in Cape Town, the guys have been on it 3-5 times a week – it just hasn't wanted to blow on Wednesday race nights…
Yesterday's conditions were good with 15-25 knots of wind and some 3-4ft nuggets greeting paddlers at the start and exit. With Dylan Frick back in town, Ethan Koopmans was frothing to see if he could match him on a decent downwinder after Dylan got one over him on the weekend in the flats.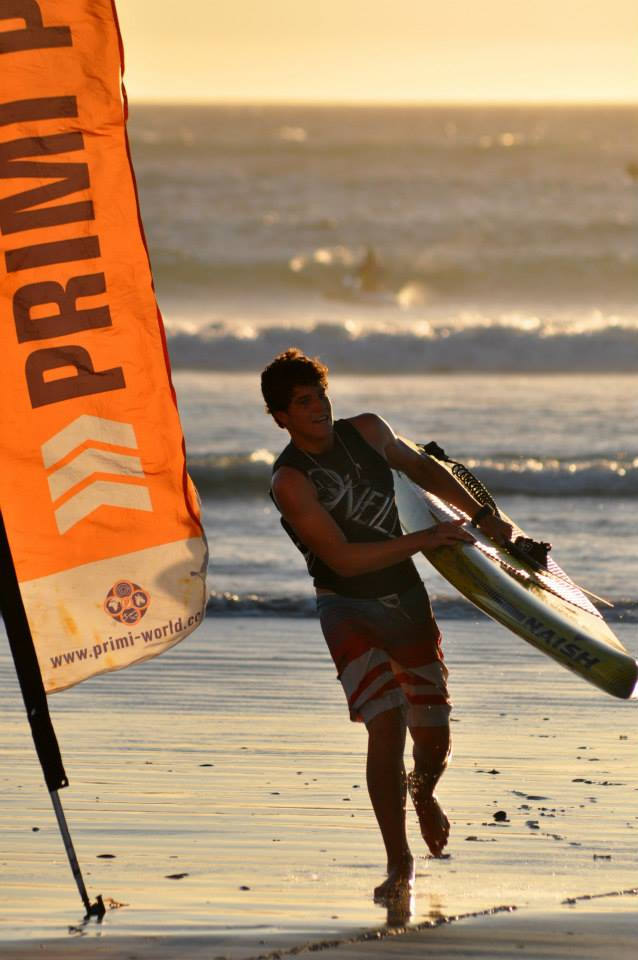 Unfortunately Dylan didn't make the start so we'll have to wait a little longer to see our two downwind stars battling it out head to head. Ethan has lifted his game to an extent that, without Dylan in the mix, it's not a question of if he'll take the win but by how much.
Tom King put in a valiant effort but in the end Ethan crossed the line almost 3 and half minutes ahead. Joshua Robertson put in a fine performance and was catching Tom towards the end but had to settle for 3rd.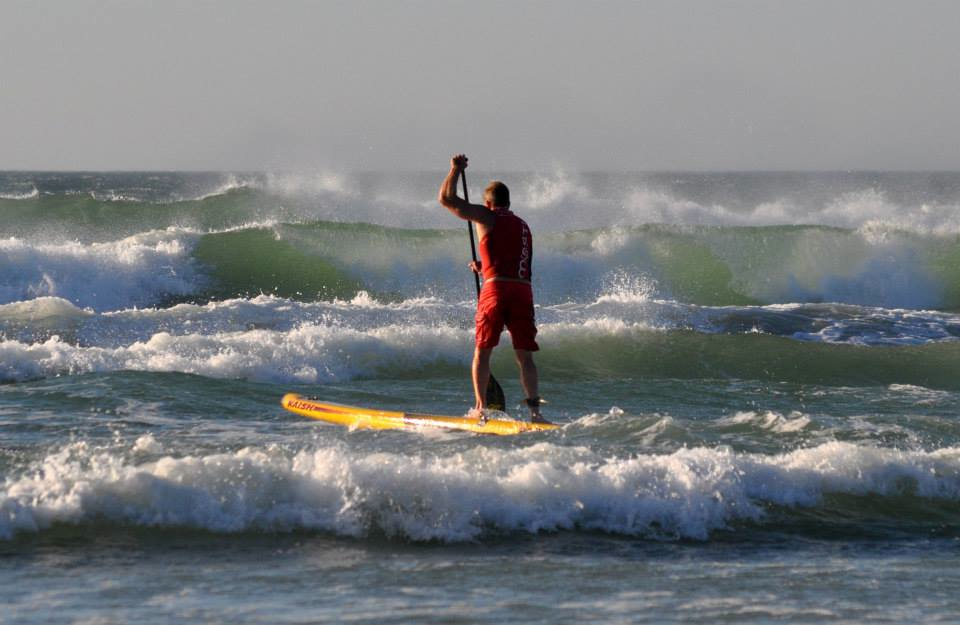 The entry into Small Bay was challenging at times with super low spring tide causing rocks and kelp to be more exposed than normal. Combined with some sizey sets and a good number of positions could be made or lost. Thankfully no-one shipwrecked but yours truly was close to doing a rock-wrap after taking five set waves on the head.
Tarryn Kyte dominated a somewhat depleted ladies field well ahead of Monika Wohlgemuth and Kim Du Venage who are both in the Diva's (over 45) class – Tarryn will have to take aim at the boys field to keep it competitive.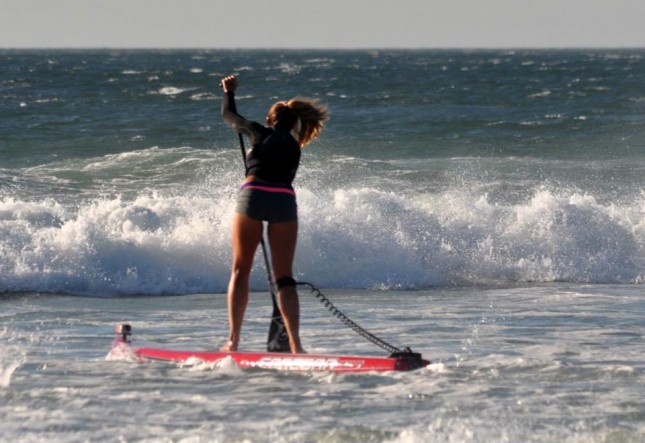 The juniors are beginning to show their mettle with 4 of the top 5 being 17 years or younger – only Tom King at 29 years of age managed put a few of them behind him. This bodes well for the depth of our downwinding talent and we expect some serious challenges to Ivan van Vuuren's 10.1km course record of 42 minutes 57 seconds, which was set in 40+ knot winds two years ago.
Ivan didn't make the race this week but he did put out an excellent video teaser for his XLTV programme featuring downwinding in Cape Town including some PRIMI Naish race action: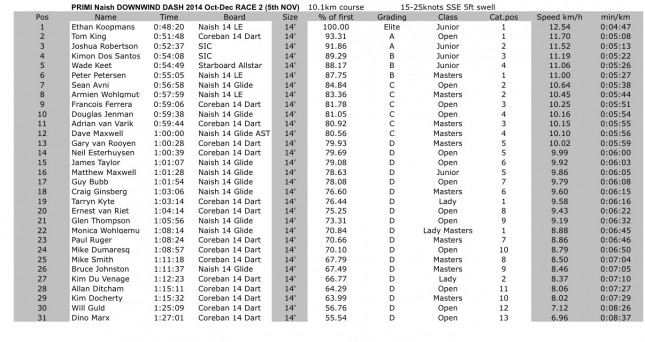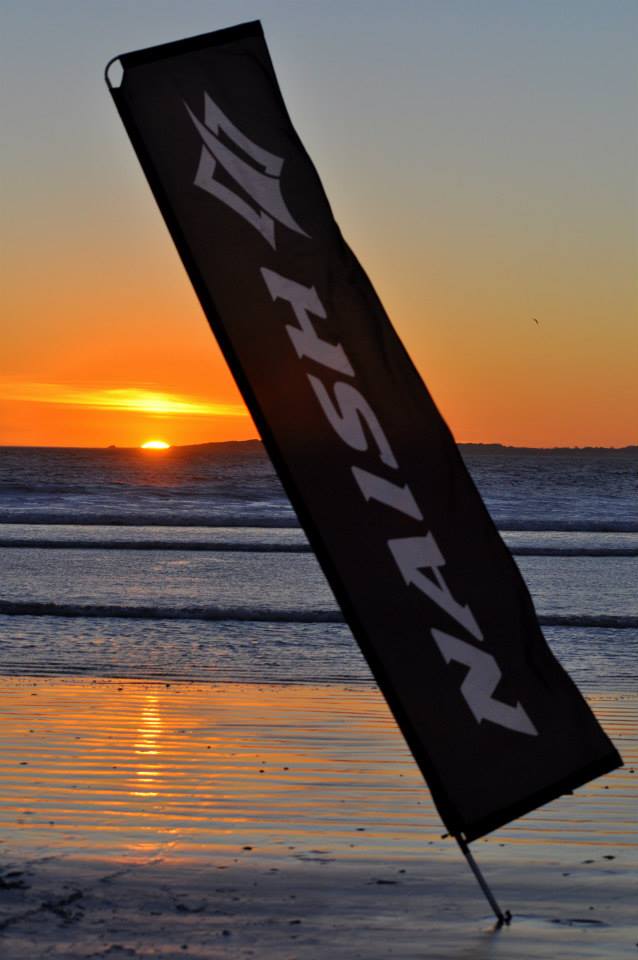 All photos © Jane Bouwery