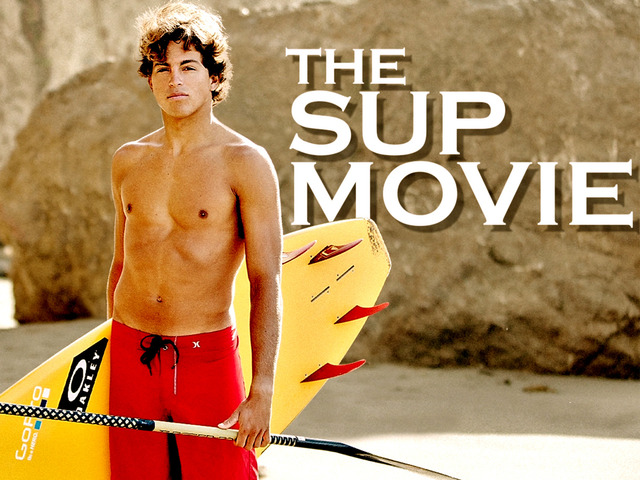 August 12, 2014
by Christopher Parker (@wheresbossman)
The SUP Movie: The Stand Up Paddle Movie We've Been Waiting For (But It Needs Your Help)
Hands up if you wanna see the best young paddlers surfing and racing around the world in a non-stop, action-filled stand up paddle movie?
There have been some great SUP movies before now, but most of them focus on the "history" of SUP and its origins. Apart from slices of the H2O movies and some cool shorts from guys like Dave Boehne and Kai Lenny, there hasn't really been a stand up paddle movie that focuses entirely on action. Until now.
In a generation of Red Bulls and GoPros, this movie was crying out to be made…
Led by Johnny DeCesare from PoorBoyz productions, The SUP Movie is all action. I've had a sneak peek and I can tell you it's going to be pretty epic – it'll remind you of those classic surf vids from the 90s that so many of us grew up watching over and over again.
The SUP Movie crew have been traveling around for more than a year shooting in all sorts of exotic locations and scoring some very solid waves. And for the racing die-hards, it's not all SUP surfing – there's plenty of race footage in there as well (including some pretty sweet drone angles).
Kai Lenny is the face of the movie, however it's not all about him. The SUP Movie features a who's who of young stars, including Zane, Connor, Sean, Izzy, Kody, Noa and plenty more.
But all this adventuring around the world capturing the action comes at a cost. The film is almost complete but the producers need your financial help to get it over the line. So they've turned to Kickstarter, where all good things get made these days, in the hopes of raising the final $25,000 to finish off the movie.
Personally I think the $25,000 target is modest. I'm betting they'll surpass that in the first 10 days of the 30-day fundraiser.
So if you want to be part of SUP history, head on over to Kickstarter and make a pledge.
You can chip in as little as a dollar or as much as $10k, though most of us will choose either the $30 or $100 levels. And if you're on the fence, there's a bunch of awesome sweeteners that'll convince you to invest.
The plan is for the world premiere of The SUP Movie to be held at the Battle of the Paddle in Salt Creek, on the evening of Saturday October 4th after the Elite Race is finished. That'll ensure a big audience for what could be one of the biggest stand up paddle movies we've ever seen.