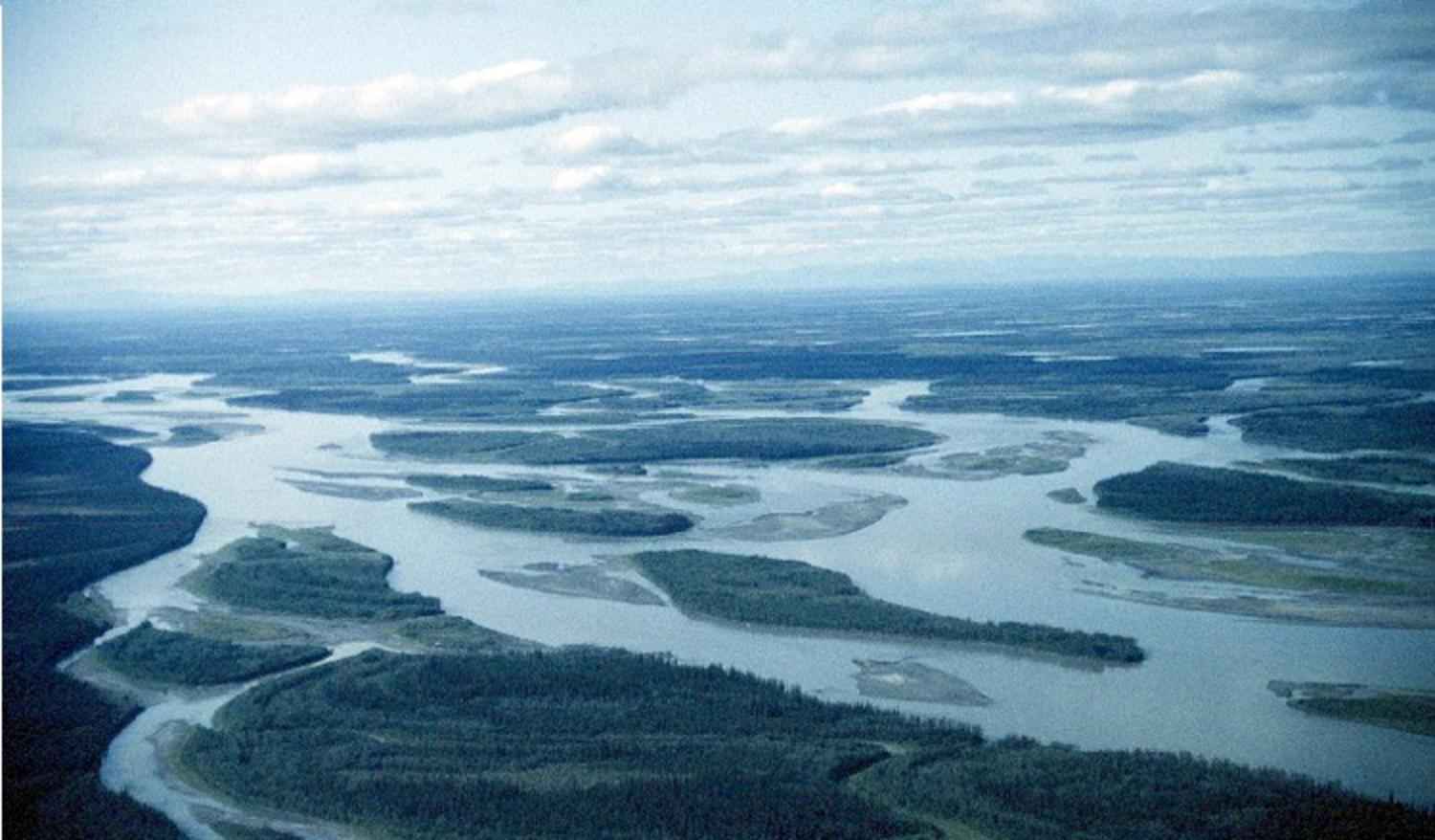 July 14, 2023
by Christopher Parker (@wheresbossman)
The mind-bending 'Yukon 1000' starts today and you can follow the odyssey on the live tracking map
The Yukon 1000 – a truly mind-bending odyssey through the remote wilderness of North America – begins today and once again features stand up paddlers pushing the limits of their bodies and minds.
The 1600km (1000-mile) voyage down the Yukon River from Whitehorse in Canada across the border into Alaska is one of the toughest challenges in paddling. The teams (you must paddle in a pair for safety) have nine days to reach the finish line and can "only" paddle 18 hours per day – there's a mandatory rest window from 11pm to 5am where competitors must be off the water.
Other race rules include a total ban on outside communication – it's specifically against the rules to get updates on where your competitors are at, which only adds to the feeling of isolation. Teams aren't allowed to resupply, either, meaning a week and a half worth of food and gear must be carried on board from the very beginning. Most teams will filter river water to restock drinking supplies.
The "1000" follows the same course as the iconic Yukon River Quest, however once paddlers reach the traditional finish line in Dawson they're not even halfway home — perhaps the most impressive part of this whole event is that it makes one of the craziest races in the world look like a warm-up.
The entire thing is utterly bonkers and so naturally we love it.
This year's 1000 includes two SUP teams and you can follow their progress live with the GPS tracking map as they slowly make their way north/north-west. Craig & Skip from Team SHAC and Martin & Kim from Team Renegade Moose Chasers are the four bold paddlers – all from Britain – taking on the challenge standing up.
(Most teams choose the canoe or kayak – it takes a special duo to select SUP as their craft of choice for this mission.)
For some context on how remote this river is: The finish line at the Dalton Highway in Alaska marks only the second bridge paddlers will see on their entire 1600-kilometre voyage. For most of the way, there's absolutely no sign of civilisation on the Yukon River. It's "pack your bear spray" type country.
If you want to learn more, follow the guys at SUPfm a follow for rolling updates and to catch up on some great coverage they did – including a few podcast episodes – in the lead-up to this epic adventure.
We also did a write-up on the Yukon 1000 with Bart de Zwart after he and Ike Frans completed the race half a decade ago ("The hardest paddling I've ever done") that gives a good summary of this trippy experience.
Where is my mind? Indeed…