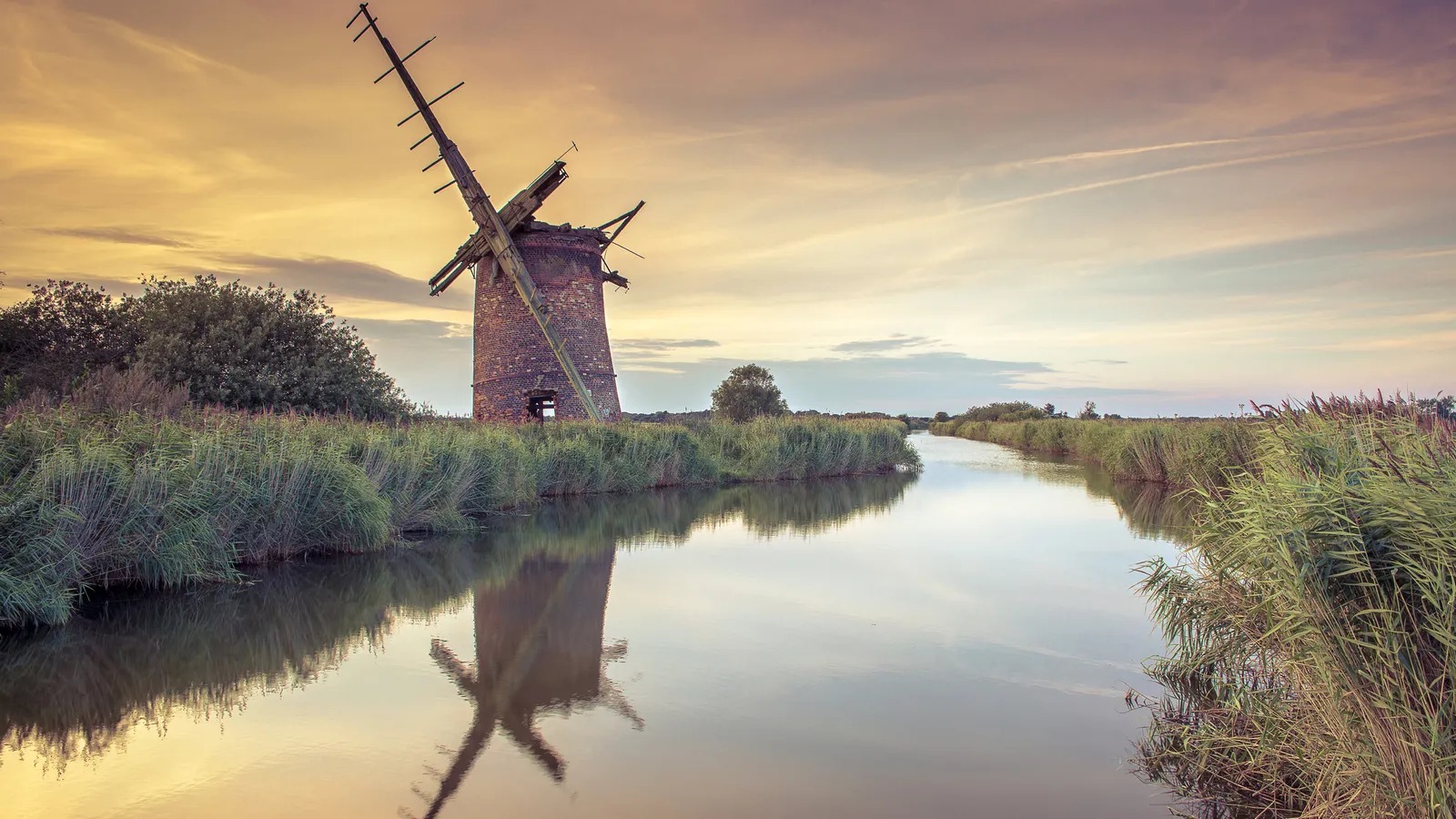 June 8, 2022
by Christopher Parker (@wheresbossman)
Norfolk Broads: The ultra-marathon that's haunted by the devil himself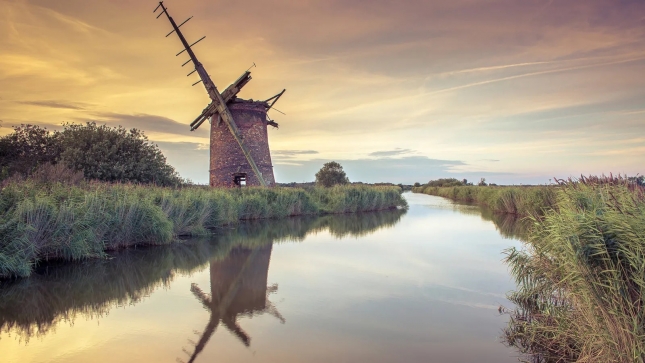 There's an old windmill a few hours north of London where they say the owner made a deal with the devil to help drain his lands of sea water in the 1700s. The owner apparently reneged on his side of the bargain (he was to hand over his soul, obviously) and so the devil attacked the mill at night and cursed it for all eternity.
You'll find "Brograve Mill" in the Norfolk Broads, a picturesque slice of England that's also home an ultra marathon I'm particularly curious about – one you might want to add to your own bucket list. The 'Norfolk Broads Ultra' is a two-day, 80km race through countryside so reminiscent of the Netherlands you could refer to this event as the 'British 11 Cities.'
"The Broads" refer to the network of canals and lakes in Norfolk that are actually man-made waterways dating back to the peat digging era of the Middle Ages. Excavations began in the 12th century after Norfolk was cleared of woodlands and peat became a major alternative to firewood. But by the 14th century, rising sea levels left most of the pits waterlogged and the industry was abandoned. Today, the Broads resemble quaint little canals just like those in Friesland–home of the 11 Cities.
(Interestingly, The Broads were presumed to be a natural phenomenon until their true history was uncovered in the 1960s.)
The similarities with that most famous of ultras don't end there, either. Just like the SUP 11 City Tour, the Norfolk Broads Ultra has a genuine "school camp for adults" vibe: Competitors pitch their tents or park their vans in a campground right next to the start/finish line and spend an entire weekend suffering and celebrating with fellow fanatics.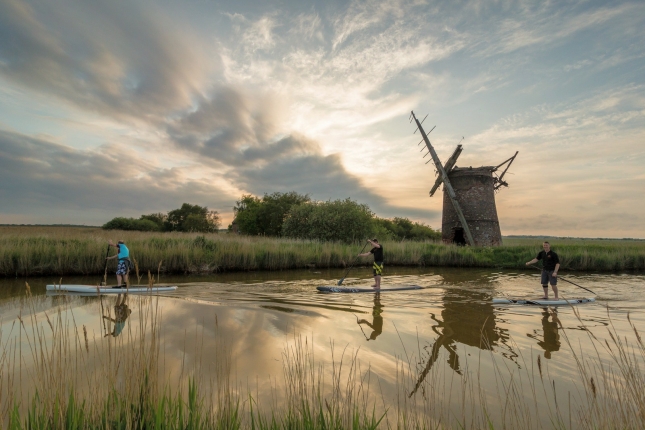 Ultras like the Norfolk Broads are a perfect entry into the wild world of endurance paddling: short enough for any decently-fit paddler to complete in a weekend but still long enough to really test yourself. Time cut-offs, tidal currents and navigation through a labyrinthine network of canals only adds to the challenge.
And if you want an even bigger challenge, Norfolk's 80km loop can also be attempted as a non-stop race.
Norfolk Broads was run for many years by ultra-marathon pioneer Joanne Hamilton-Vale before handing it over to the crew from Norfolk Outdoor Adventures led by Martin Rendle, himself a veteran of the race.
The event is open to SUP, kayak, prone, outrigger and surfski, and from what I can see Norfolk has the right characteristics to become one of the major names on the ultra calendar alongside Friesland, Dordogne, Yukon et al in the next few years.
This year's journey takes place 2-3 July.
If you've been looking for a stepping-stone towards the five-day epic in the Netherlands or simply want to challenge the devil himself, head over to the official site for more info and to register.