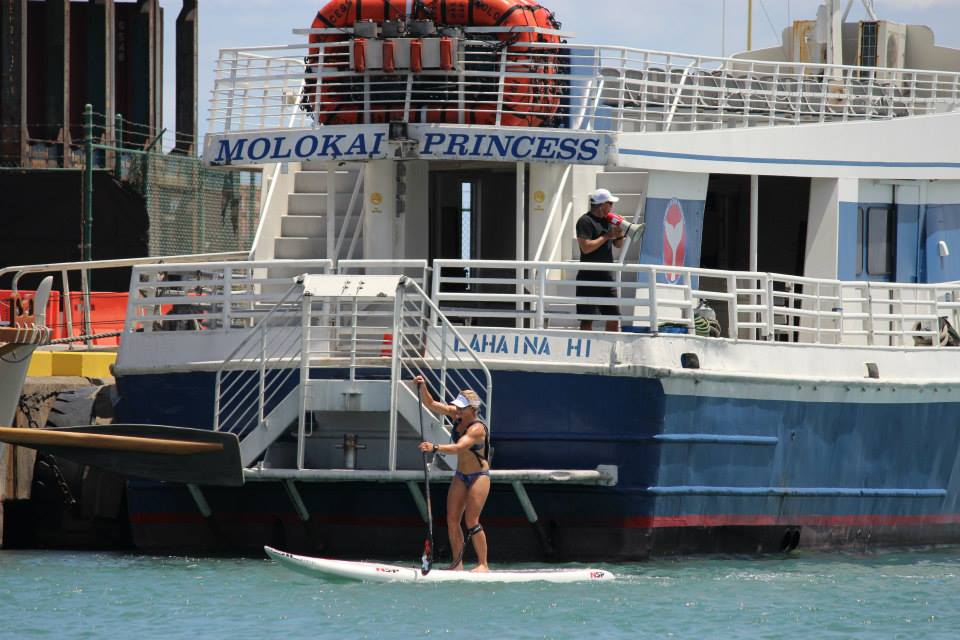 July 17, 2013
by Christopher Parker (@wheresbossman)
Terrene Black Signs With NSP, Joining Travis Grant As The Brand Continues Its Push Into Elite Racing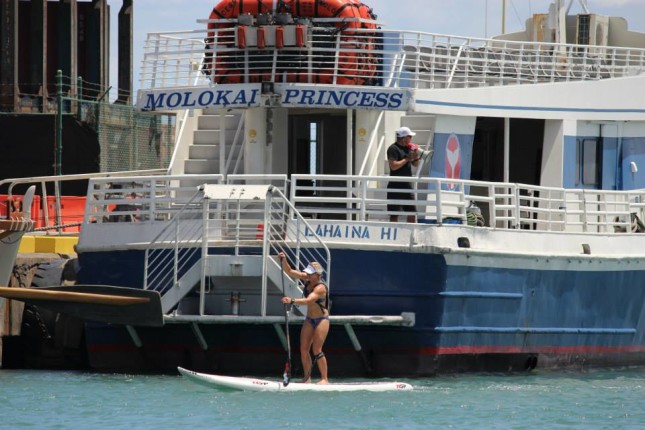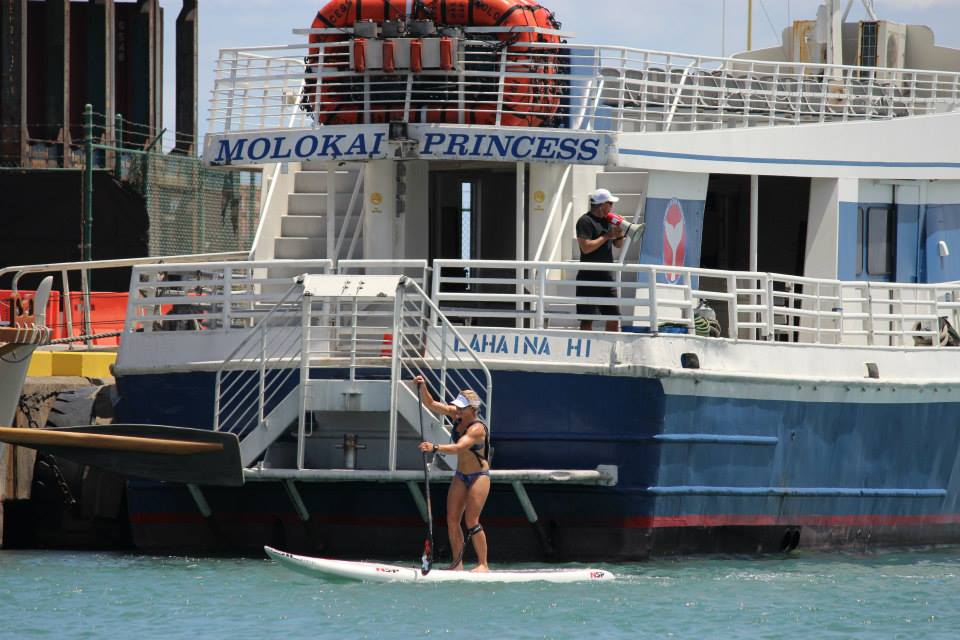 One of the best (and most under rated…) female paddlers going round right now, Australia's Terrene Black, has just signed with NSP, joining the likes of Travis Grant as the brand continues its big push into SUP racing.
After making their name with general, all-round touring boards, NSP suddenly went on a tear late last year, picking up one of the world's fastest all-round paddlers in Travis, signing one of France's best known waterman in Rico Leroy, as well as bringing on respected shapers such as Dale Chapman (DC Paddleboards) to improve their shapes.
All this resulted in the brand going from a mass producer of general boards to a force in the smaller but much tougher niche of elite racing. Travis has hardly lost a race this year and now the new NSP SUP race boards are on the market, including a couple of DC's custom shapes that were tested and developed with the help of Trav. NSP also invested in the European SUP Racing Tour here on SUPracer.com recently, showing their commitment to the this side of our sport.
Now the company has another name on the team, and it's definitely one you'll be seeing on a lot of podiums in the future.
Terrene Black isn't so well known outside Aus, but that won't last long. She already picked up a very impressive third place at Molokai 2012 and has won a string of big races in Hawaii over the past month (1st @ the 4th of July Race, 1st @ Cline Mann and 1st @ Maui to Molokai).
So look for Terrene to again feature prominently in the M2O later this month, before heading home and being a contender at the big Aussie races in November, alongside the other leading women in Aus such as Angie Jackson and Karla Gilbert.
From the official press release, Terrene summed up her excitement with the new deal:
"I'm so excited to become part of the NSP team! With the new DC race models, I know I'll be on the most competitive boards around. From first board to first place these guys know how to make boards. I can't wait to race them!"
NSP's Global Brand Manager and the one spear-heading the company's push into racing, Chris Chamberlain, had nothing but praise for Terrene:
"Terrene is an athlete at the top of the pile, I am so stoked to have her on the team and with the boards we have for her to ride it's going to be great to see another athlete on the podium flying the NSP flag."
The push from NSP into SUP racing comes at an interesting time. A few years ago it was only the likes of Naish, Starboard and Surftech that had the big international racing teams. But now several brands are vying for attention and many of them are already close to the top, or at least on the rise. The likes of Fanatic, SIC, 404, BIC and now NSP are signing serious athletes and pushing their race board designs forward, so it's definitely an exciting time for the sport…