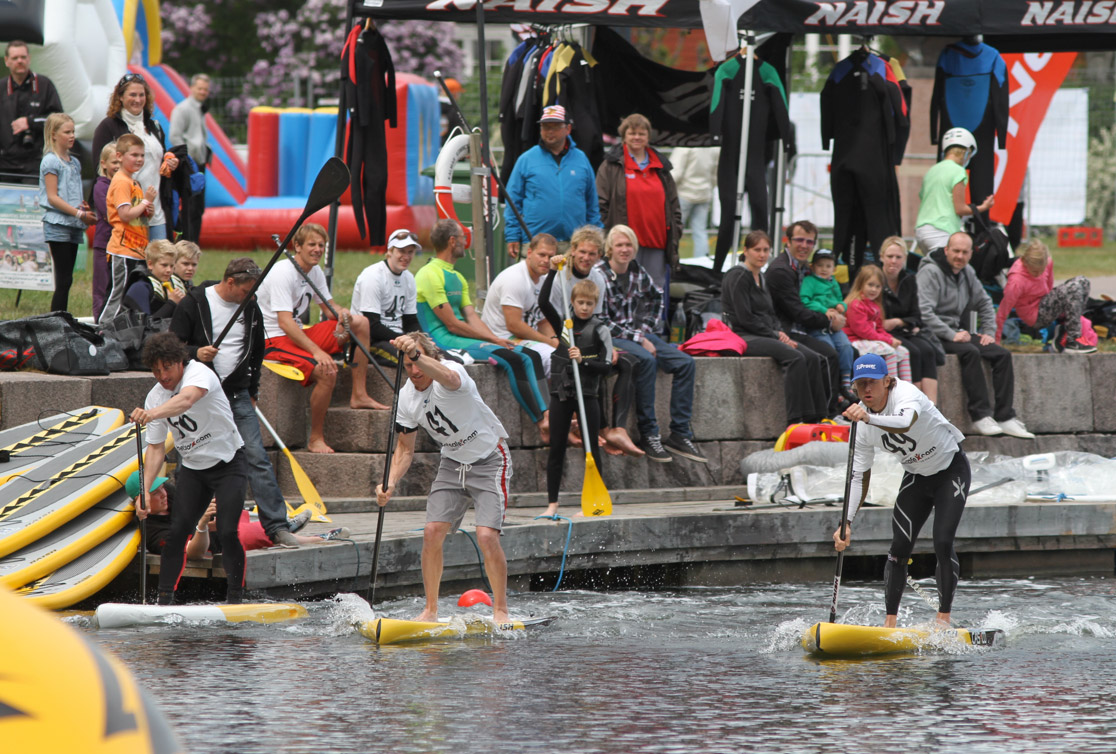 [RESULTS] Swedish National Championships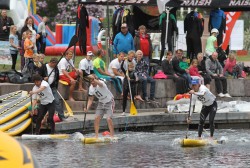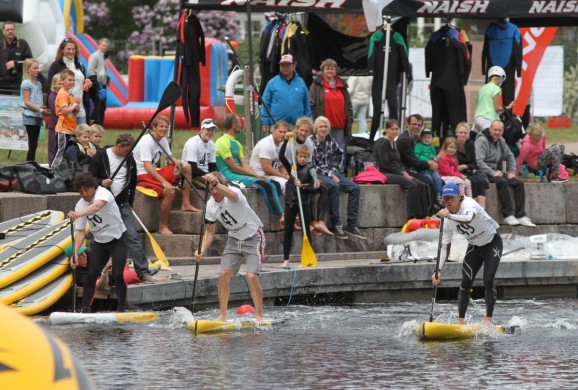 The 2012 Swedish SUP Racing Championships ("SUP SM") wrapped up last weekend in Varberg. The inaugural four race series drew plenty of local paddlers and was extremely well organised, which is a really cool sign for Stand Up Paddle racing in Scandinavia.
Each of the four events saw both a long distance and sprint race. Sweden's answer to He-Man, Magnus Lindstedt, was the most impressive performer, winning all eight races to make it clear he's the country's #1 Stand Up Paddle racer. Lindstedt is also the Team Captain for the unofficial SUP Team Sweden, which could be making a sneaky appearance at the 2013 ISA World SUP Championships.
While it's not exactly the traditional home of SUP racing, Sweden's got a dedicated and fast-growing Stand Up Paddling community. In fact the amount of Stand Up Paddle races (and the level of competition) has exploded this year right across Europe. In a couple of years I can definitely see the pros from Australia, Hawaii and California making regular trips to the continent to compete, and I can also see the elite paddlers from within Europe making regular appearances on the podiums of the big international SUP events…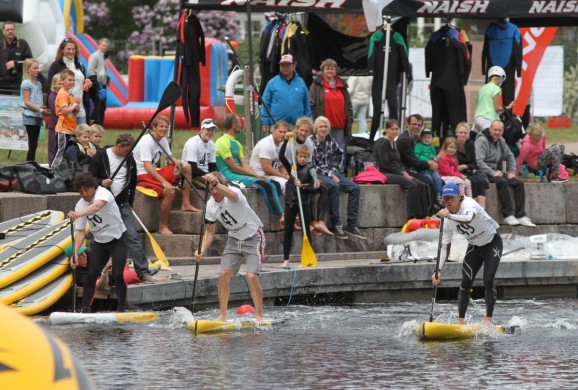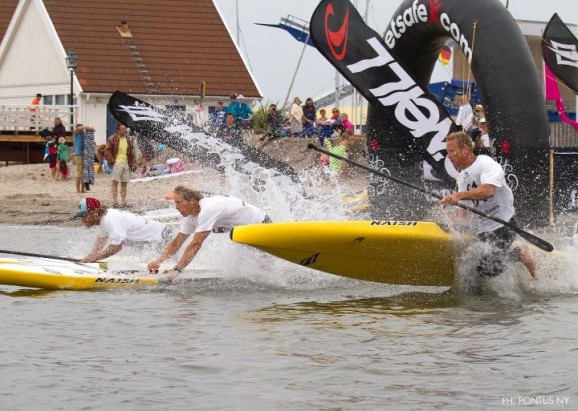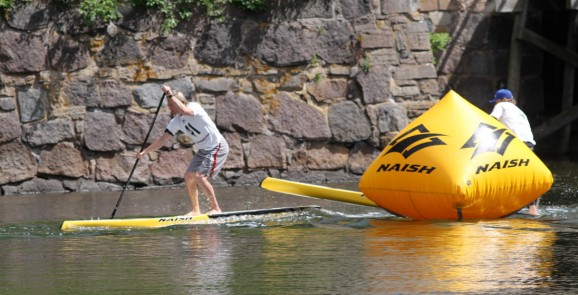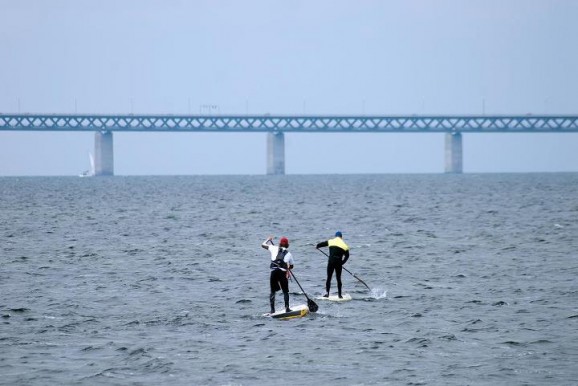 Swedish SUP SM – Men's Sprint – Overall Results
1st: Magnus Lindstedt (4000 poäng)
2nd: Johan Möller (2800 poäng)
3rd: Andreas Svensson (1600 poäng)
4th: Henrik Fahlén (1375 poäng)
5th: Nemo Bergnehr (1100 poäng)
6th: Crille Forsberg (750 poäng)
7th: Niklas Hultgren (325 poäng)
8th: Urban Åkeson (300 poäng)
9th: Tobias Lindholm (250 poäng)
9th: Peter Hansson (250 poäng)
9th: Johan Hedman (250 poäng)
12th: Jacob Westman (200 poäng)
13th: Niklas Johansson (150 poäng)
14th: Robin Rundqvist (125 poäng)
14th: Magnus Ericsson (125 poäng)
16th: Jesper Sandström (75 poäng)
16th: Peter Sandström (75 poäng)
Swedish SUP SM – Women's Sprint – Overall Results
1st: Anna Åkeson (3000 poäng)
2nd: Rosi Karlsson (2050 poäng)
3rd: Lena Haglund (1300 poäng)
4th: Maja Söderlind (1000 poäng)
5th: Philippa Rörby (750 poäng)
6th: Hanna Österdahl (550 poäng)
7th: Ylva Amrén (400 poäng)
8th: Christina Forsmark (325 poäng)
Swedish SUP SM – Long Distance – Overall Results
Men's 14′ Champion: Magnus Lindstedt
Women's 14′ Champion: Anna Åkeson
Men's 12'6″ Champion: Johan Möller
Women's 12'6″ Champion: Rosi Karlsson