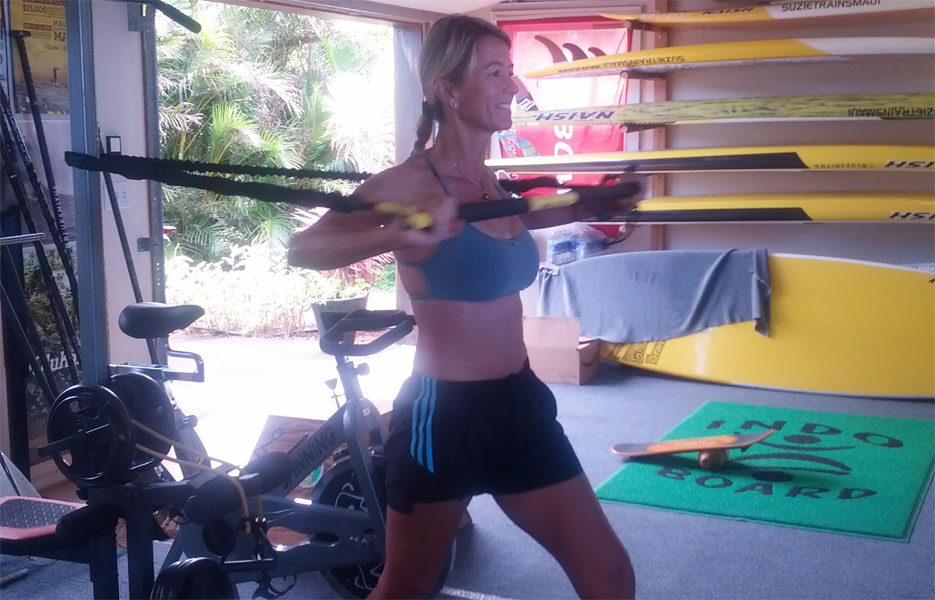 September 12, 2013
by Christopher Parker (@wheresbossman)
Fun Times On Maui: Fresh Workouts With Suzie Cooney That'll Make You A Fitter (And Better) Paddler
During my completely spontaneous but totally awesome two and a half weeks on Maui (which, sadly, ended yesterday) I was fortunate enough to catch up with a whole bunch of Stand Up Paddling's who's who.
One of those was Suzie Cooney of Suzie Trains Maui fame.
I'm not usually a fan of one-on-one personal training, but Suzie gave me some solid workouts that turned out to be just as fun as they were effective. Not only are they entertaining, but Suzie's training routines have one other big plus as well: They're not only about making you fit, they're entirely geared towards making you a better stand up paddler.
There's plenty of ways to become fitter off the water and a million personal trainers that can help you get here, but not many can offer land-based training that actually helps you become not only a fitter paddler but also a more effective paddler. That's exactly what Suzie does though; everything she teaches is designed to improve your balance, technique and power of your stroke.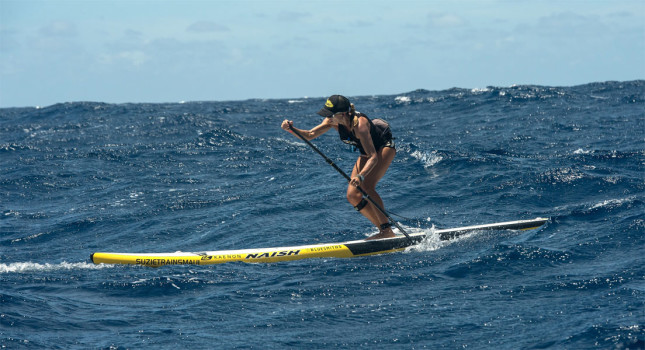 Suzie is a well-known name in the world of stand up paddling, having helped pioneer the sport for women years ago and getting a string of top finshes in the Hawaiian downwind races as well. When she's not out doing a Maliko run, the Naish ambassador is often busy punishing paddlers in her personal training studio (which comes with a pretty epic view of Maui's North Shore I must say).
The golden haired girl trains everyone from complete beginners looking to get fit right up to the pros – Kody Kerbox is a regular client for example – looking to improve their core strength, balance and to find an edge in the races.
So what's it involve?
I did a couple of hour-long session with Suzie that included everything from medicine balls to TRX to kettle-bell workous, as well as a whole bunch of random exercises in between (watch out for the Rings of Fire workout, that one's a killer).
I also counted approximately five hundred different types of balance boards and balance balls laying around Suzie's studio, most of which come into play at some point, so expect to be humbled.
You'll wake up the next day feeling sore but satisfied knowing you're not only that extra bit fitter but also stronger and more effective on your paddleboard.
So next time you're on Maui (or if you just want a consultation via Skype) get in touch with Suzie Cooney. You'll get a tough, fun and very entertaining workout that'll make you not only a fitter paddler, but also a more effective one.