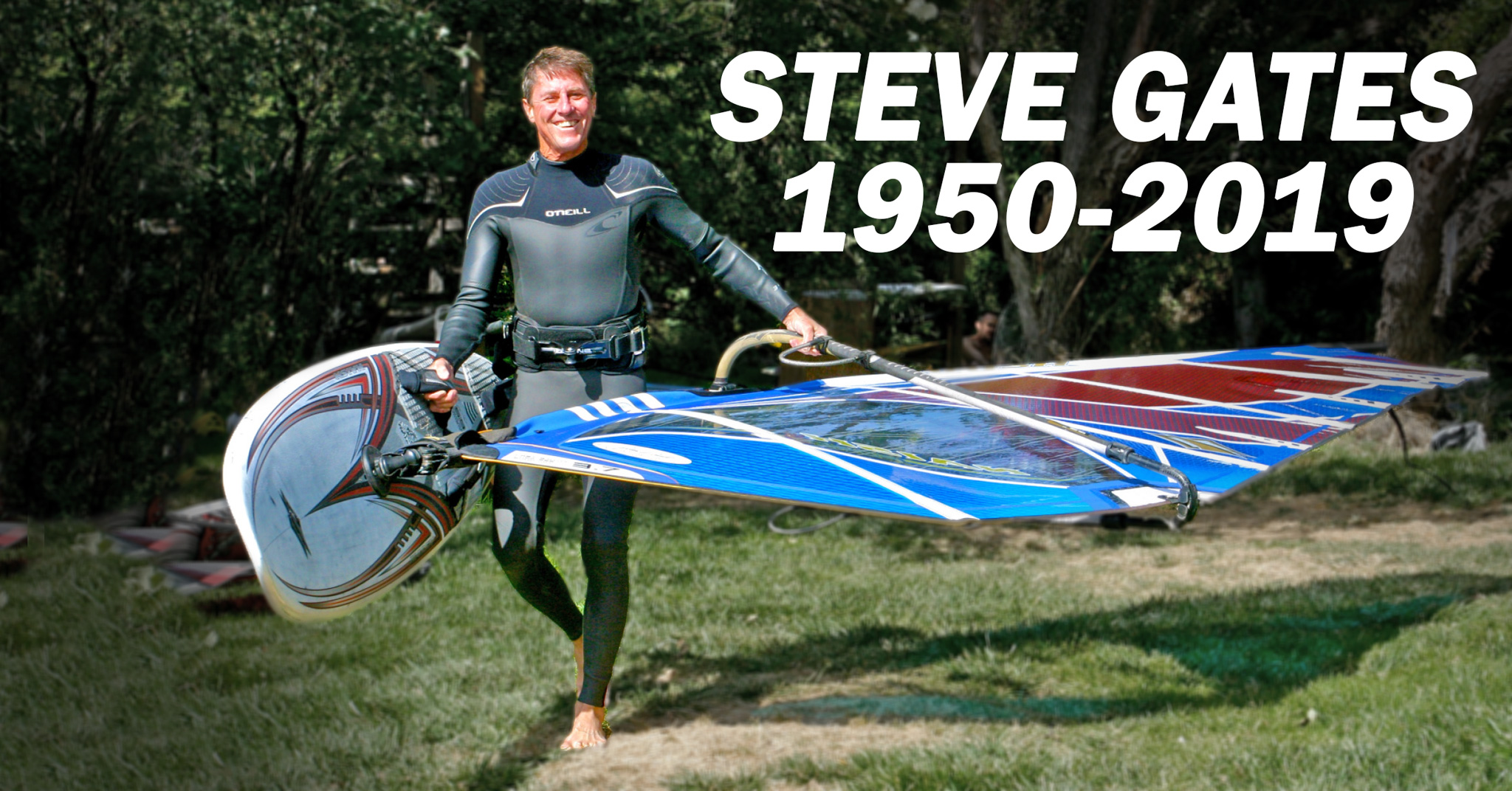 November 22, 2019
by Christopher Parker (@wheresbossman)
Hood River legend and 'Gorge Paddle Challenge' founder Steve Gates has passed away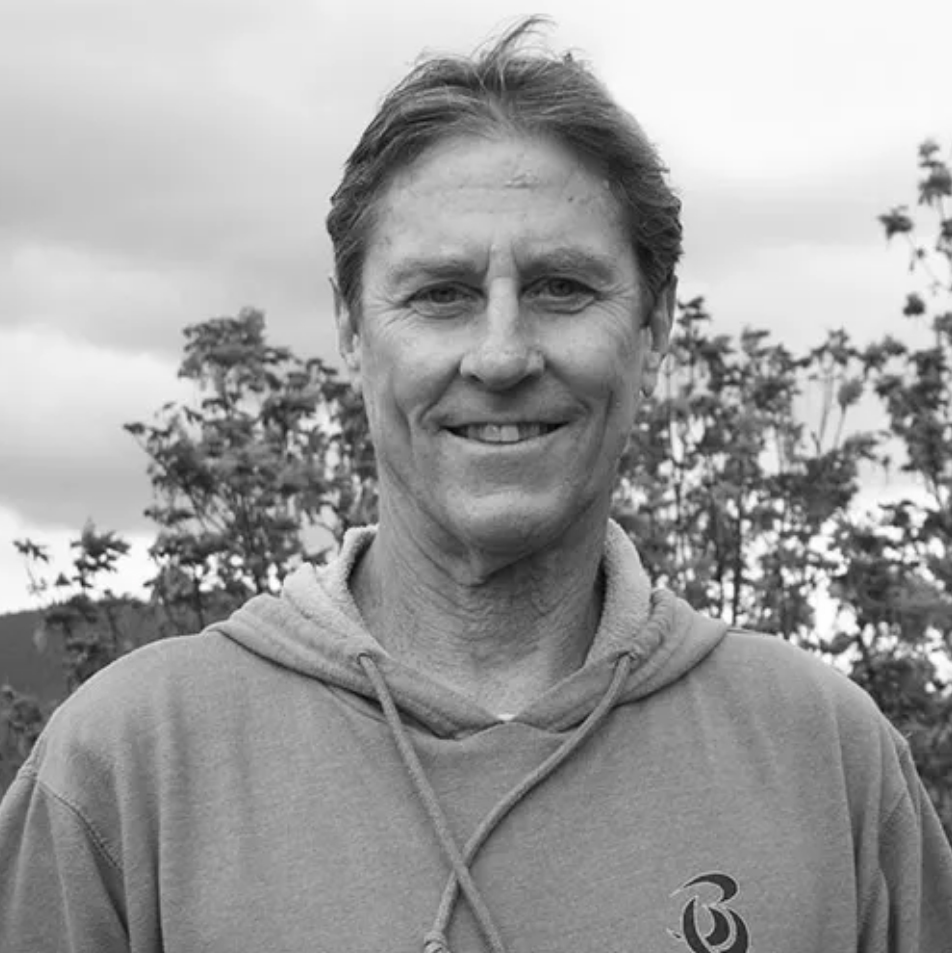 Steve Gates, founder of the Gorge Paddle Challenge and an inspiring figure for so many in his hometown of Hood River and beyond, has died at the age of 69 following a long battle with cancer that, while ultimately taking his life, never dented his signature enthusiasm and passion for his family, friends and the global community of paddlers that he inspired.
Steve passed away two nights ago surrounded by close family — he is survived by his wife Ginny and daughters Erin and Jodie.
After moving from Alaska to Oregon in 1987, Steve co-founded the now-famous 'Big Winds' shop in Hood River, a retail store that became a landmark location and helped develop multiple sports over the past three decades. Five years later he became the actual mayor of Hood River in what was just one of many contributions to his local community.
As the iconic, wind-swept mecca of Hood River embraced first windsurfing, then kitesurfing and finally stand up paddling, Steve co-founded the 'Gorge Paddle Challenge' in 2011, an event that has grown to become one of the most significant and influential races in the sport. The Gorge ranked as the number one event in the world in 2018 and has inspired a passionate following.
Around the same time as the GPC was being established, Steve setup the iconic "JET" program in Hood River. The 'Junior Elite Team' is one of the most successful junior SUP training programs in the sport, helping give local kids an opportunity to have fun and excel on the water while also producing top athletes such as Fiona Wylde.
Fiona actually took over the JET reins from Steve earlier this year, and when I spoke with her today she said the following about her mentor:
"Steve showed me a world of possibilities. He showed everybody he met how to be a better person, even without trying. His love and passion was infectious, and I am so happy for the time and memories I've made with him. Hood River will not be the same without him, but it's our job to continue in his footsteps. All my love to him and his family"
Steve Gates was born on February 13, 1950 and lived a life of adventure. When he wasn't raising his family or committing himself to the community – apart from being mayor and guiding junior paddlers, he also coached junior soccer and ski teams – Steve was enjoying the outdoors himself. A licensed pilot, Steve's love was both the mountains – where he spent years exploring and skiing the slopes – and the water where he spent decades windsurfing and paddling down his beloved Columbia River Gorge.
On race day at the Gorge Paddle Challenge, Steve was everything from event organiser to MC to host for the hundreds of paddlers that would make the migration to Oregon every August. He was an incredible man that will be sorely missed, but he leaves a legacy that will live on and inspire long into the future.
I spoke with Hood River local MacRae Wylde this afternoon to retrace a few more details about Steve's life, and he summed up the great man with three simple words: integrity, loyalty and generosity.
I was fortunate enough to share a lot of interesting discussions with Steve over the years, and every time we spoke I walked away feeling more positive about the world around me. That's just the effect Steve had on people.
Thanks for everything, mate, we hope you're catching endless glides and riding the deepest powder wherever you've moved on to…
---
Steve's daughter, Jodie, wrote the following after his passing and invited those who can make it to Hood River to celebrate his life at an open house this Sunday.
Friends and family,

Steve died peacefully last night, with us all by his side and showering him with love. He passed with the same grace with which he lived, no doubt on his way to a perfect wave waiting for him.

While it's hard to imagine a world where we don't wish for more time with our wonderful Steve, our hearts are full in knowing that we will be honoring his life in so many ways and we feel grateful that he was let in on some of those plans over the past couple of months.

We'd like to invite you to join us for an open house to celebrate Steve this Sunday, from 1-4pm at Ginny and Steve's house. We'll raise a glass to toast to the exceptional spirit that Steve shared with all of us and that we have the privilege of carrying forward. We have also established a Steve Gates Memorial Scholarship Fund with the Hood River County Education Foundation, where donations in lieu of flowers will be welcomed. If you would like to contribute, details are below.

We'll leave you today with this photo of Steve, courtesy of his good friend Rountree. Smiling that big Steve smile and radiating his limitless warmth and joy.

With love,
Ginny, Erin and Jodie

In the spirit of Steve's giving nature and values of education and community service, we have established a scholarship fund to assist deserving Hood River Valley High School students with college expenses. If you wish to contribute to the Steve Gates Memorial Scholarship Fund, checks can be made out and sent to the HRCEF, 1011 Eugene St, Hood River, OR 97031. Please include Steve's name in the check memo to make sure it gets to the right place.