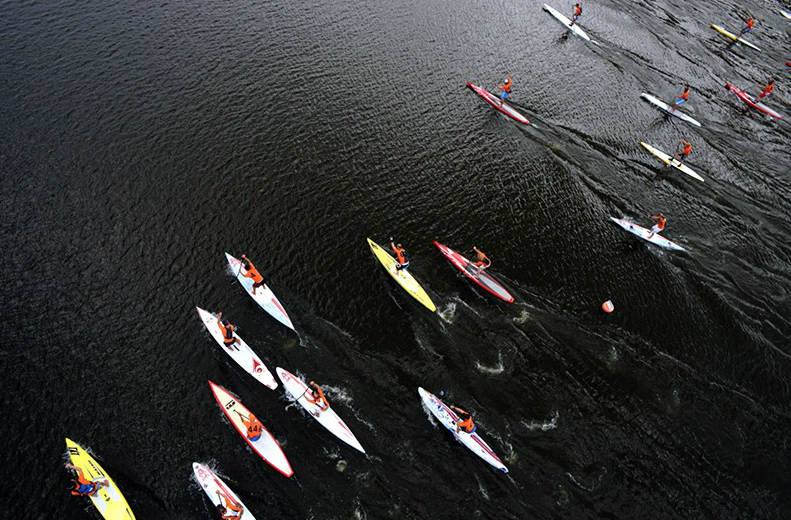 March 6, 2013
by Christopher Parker (@wheresbossman)
The Stars Line Up For Lost Mills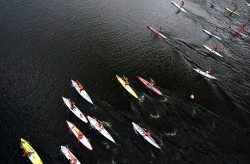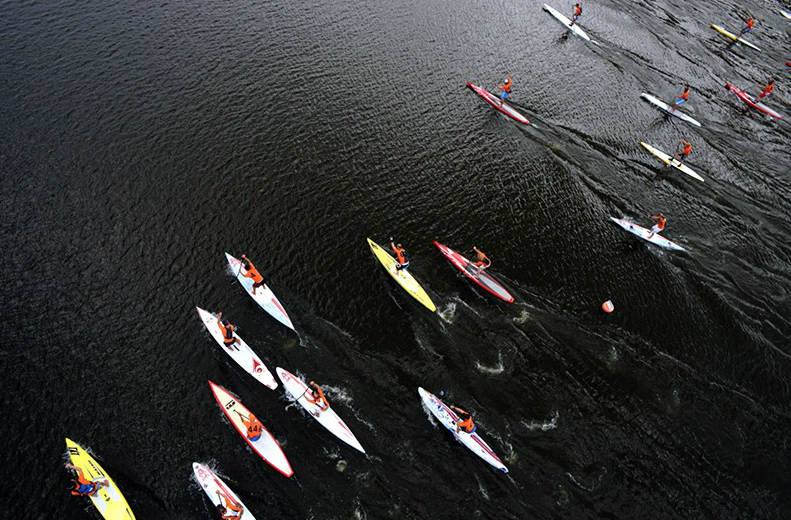 Now that the excitement of Peru has died down, it's time to look ahead at some of massive SUP races that are coming up. This weekend we've got the big Punta Sayulita Classic in Mexico, followed by the SUP World Series in Chile and Brazil. The Carolina Cup lights up the East Coast in April, OluKai takes over Maui at the start of May and then there are a stack of huge events in Europe from the end of May right through June.
One of those big Euro races is going to be the Lost Mills SUP race in Geramny, which I'm looking forward to more than just about any other event this year. The 2012 Lost Mills race was awesome, with a solid stack of paddlers and an extremely well organised event. But this year things are going to be even bigger: More races, more prize money and more paddlers.
Some very big names have already signed on to battle against the European contingent, which will, in my opinion, make the Lost Mills one of the SUP races of 2013.
So who's heading to Germany to chase the $20,000 cash prizes (and that $6,000 watch…)?
Well for starters, a good chunk of the Currumbin Crew will be there: Jamie Mitchell, Travis Grant, Beau O'Brian, Paul Jackson, Angie Jackson and Jake Jensen.
They'll be joined by plenty of big guns from California, including Olympic Gold Medallist Krisztina Fazekas Zur, her coach and husband Rami Zur, Quickblade's Mad Scientist Jim Terrell and a lot more that are likely to confirm.
We've even heard talk that a couple of very big name paddlers out of both Tahiti and Mexico will be making the trip as well…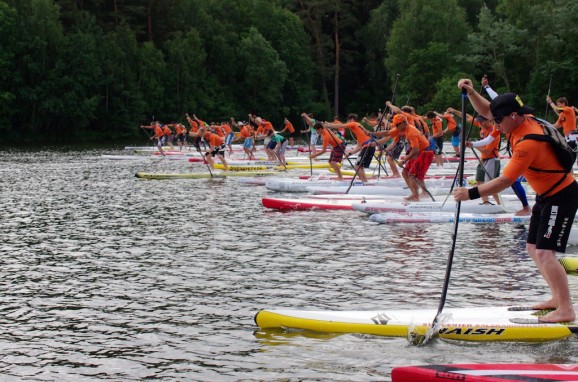 But everyone will be chasing defending champion and Florida boy Chase Kosterlitz, who will return to the scene of his big victory in June 2012. Last year Chase knocked off Europe's finest, and those guys will be out to get one back along with all the marque names from Australia and the U.S. who will be racing on "Brombachsee" for the first time.
That means we'll see the likes of Frenchman Eric Terrien, new World Champion Casper Steinfath, Greg Closier, Olivia Piana, Belar Diaz, Peter Bartl and probably every serious SUP racer from across the continent.
So yeah, it's going to be big…
Apart from the racing, the prize money and the international stars of Stand Up Paddling, this event is going to be a whole lot of fun off the water as well, with live music, after parties and a pretty kickass location deep in the Bavarian countryside.
The event runs from the 27th of May to the 2nd of June and includes five different SUP races, though the main event will be the Distance Race on Saturday the 1st. If you can possibly get yourself to Germany in around 82 days time, I'd highly recommend.
More info on the official site…