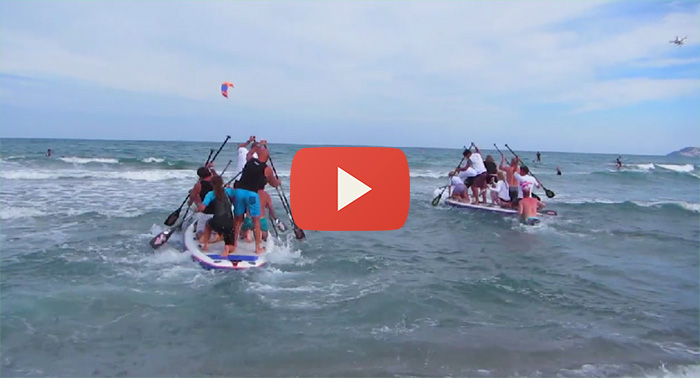 October 3, 2014
by Christopher Parker (@wheresbossman)
Here's That Crazy/Giant/Awesome Starboard Inflatable In Action In The Surf
Remember that crazy/giant/awesome new inflatable SUP board from Starboard? Well here it is in action.
This clip comes from the Paddle Surf Mexico crew and shows the Battle of the Nations/Giant Inflatable showdown that took went down in Spain last week. I paddled this thing myself and can attest to just how much fun it is. There's also one being FedEx'd to California as we speak, so keep an eye out for 18 and a half feet of blow up madness at Salt Creek this weekend…
Ohh and the honly thing bigger than this board is the response we've had to the "Name This Board" competition. We've already had close to 1,000 different suggestions. There's still a few hours left to throw down your best ideas, so head over to TotalSUP.com and take part in the fun.