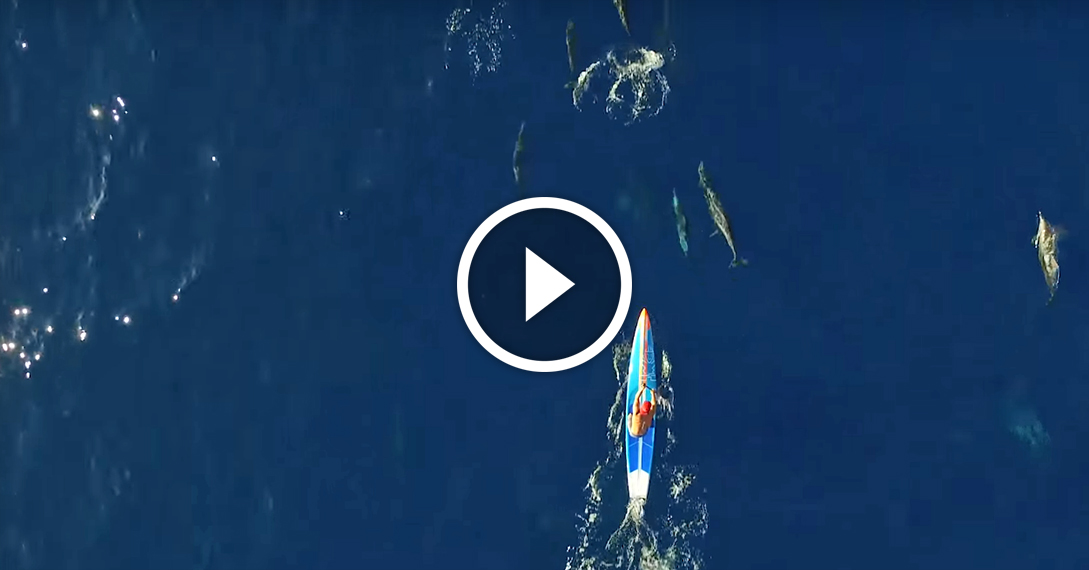 October 17, 2015
by Christopher Parker (@wheresbossman)
Drone Cam: Zane Schweitzer Goes Paddling with Dolphins in Hawaii
Now here's a pretty epic view from Hawaii.
Earlier this week, Maui boy Zane Schweitzer, one of the most talented stand up paddlers on the planet, got the rare chance to paddle his race board alongside dozens and dozens of playful dolphins. And his brother Matty caught it all with his drone.
As Matty described it on his original Instagram post:
"As we are packing up for O'oahu, my dad yells up and says he can see dolphins jumping directly in front of our house. 5 mins later I am flying my drone getting one of the coolest downwind runs I've ever seen as @zaniac1 casually paddles into the sunset with hundreds of the most amazing and intelligent creatures on this planet."
Watch above and enjoy.