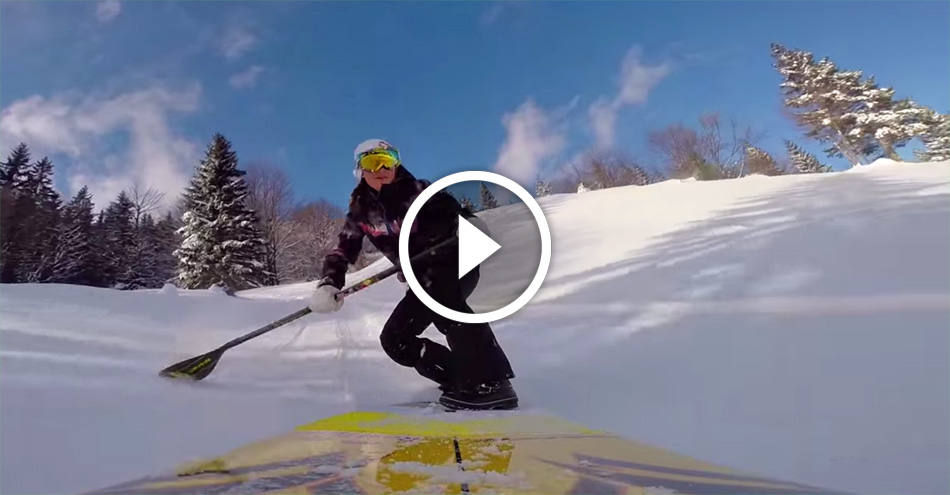 February 2, 2015
by Christopher Parker (@wheresbossman)
WATCH: Stand Up Paddling In The Snow With Slovenia's Manca Notar
Check out this awesome video of Manca Notar showing off the fledgling sport of SnowSUP at home in Slovenia.
As we showed last week, Manca lives near some very beautiful mountains and loves to make the most of cold winter conditions, which this YouTube clip highlights perfectly.
The Red Bull and Naish team rider carves her way down this European slope with a style that would be right at home on the giant swells of Hawaii. That connection to Hawaii is not lost on Manca, as the clip above is titled Powder Hawaii 3 (following on from earlier clips Powder Hawaii 1 and Powder Hawaii 2).
Stand up paddling in the snow, which is basically an oversized version of snowboarding, not only looks like a lotta fun but is also a very good workout. Just look at Manca trudging up the hill and through the snow at the 15 second mark… that's gotta be some good exercise right there.
Watch Manca's SnowSUP video and if you want more great stand up paddling clips head on over to the SIC Showreel.