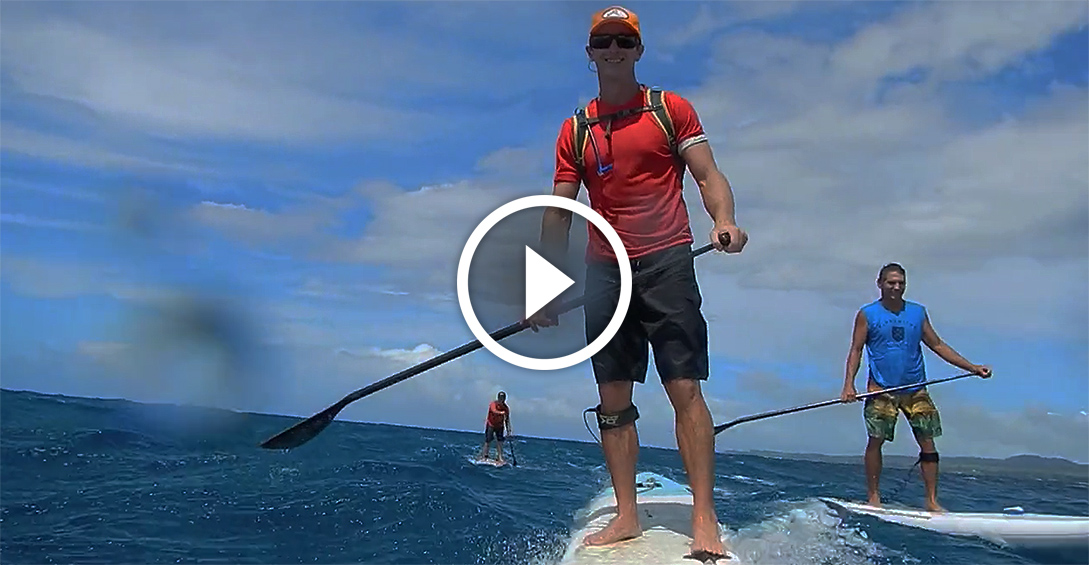 August 12, 2015
by Christopher Parker (@wheresbossman)
Maliko For Lunch: More Downwind Goodness From Jeremy Riggs On Maui
Well now if this video doesn't get you amped to grab your gear and go for a paddle, I'm not sure what will. Watch Jeremy Riggs and friends cruise down the coast of Maui on what is probably the world's most famous downwind run: Maliko. Countless bumps, endless glides and no shortage of smiles from the crew.
This is what stand up paddling is all about.
As I mentioned the other day, Jeremy Riggs is one of the most experienced (and fastest) downwind paddlers on the planet. If you ever find yourself on Maui (or want an excuse to go visit), give Jeremy a call and take one of his excellent "Paddle With Riggs" coaching sessions. I guarantee you'll enjoy downwinding a lot more if you do.
Jeremy has been busy with the camera lately; after his "A SUP, an OC and a ski" clip from last week, this latest clip is all stand up. There are some classic glides in there, so watch above and enjoy.
---
Wanna watch a whole bunch more great videos of stand up paddling? Go check out the SIC Showreel…