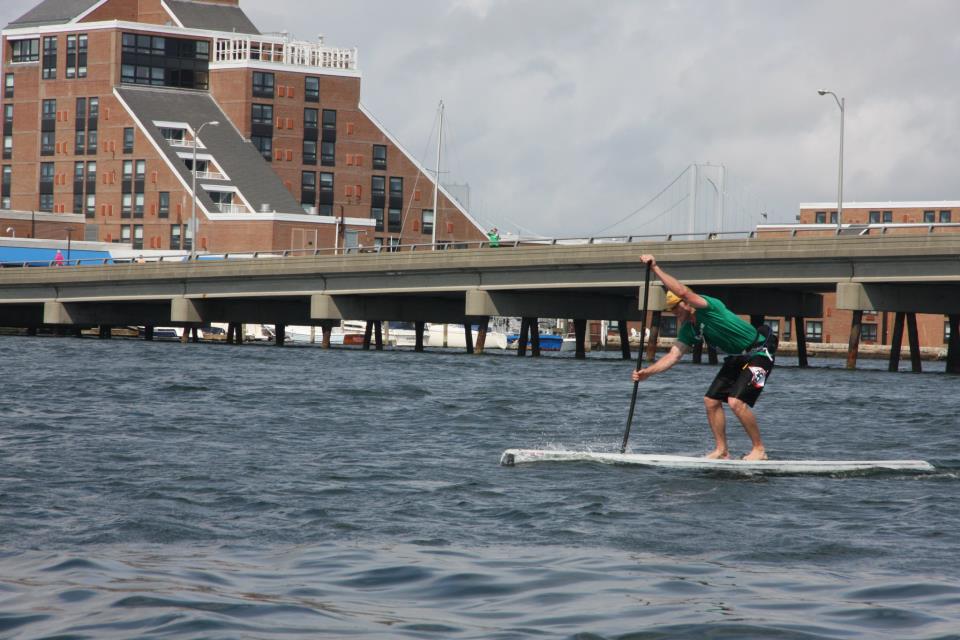 February 8, 2013
by Christopher Parker (@wheresbossman)
Stand Up Paddle Racing In New England: More Advanced Than You Probably Think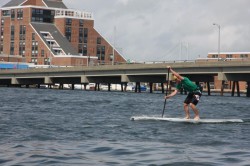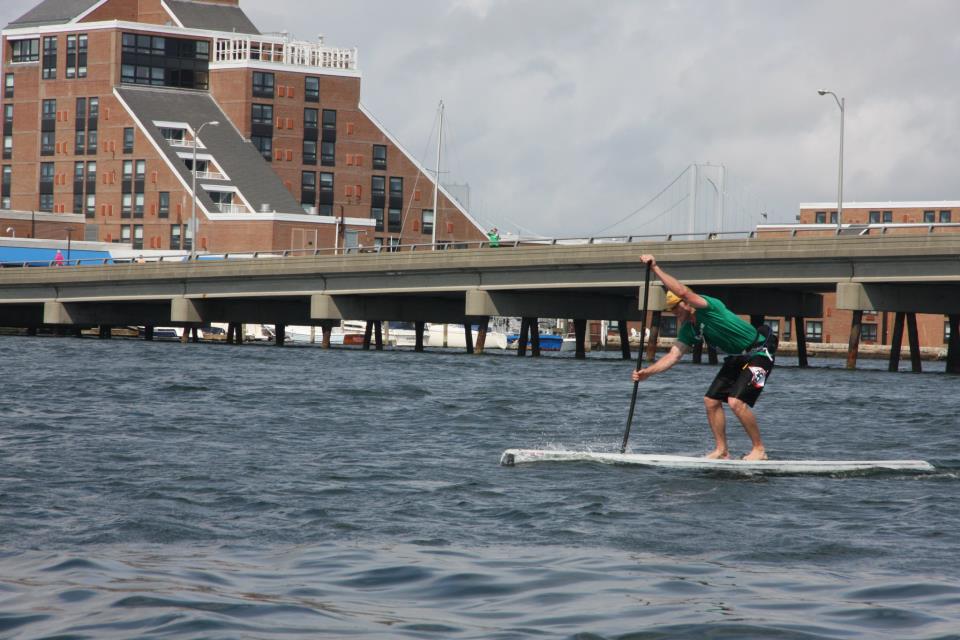 Thorfinn Expeditions has done a great interview with New England SUP pioneer Patrick Broemmel. That's probably not a name most paddlers around the world are familiar with, but Patrick has got a fascinating history with Stand Up Paddling and, judging by this interview, is one of the more innovative people in our sport.
The guy started experimenting with SUP over 15 years ago, which is something I doubt many people out there can claim. He's one of the region's leading SUP racers and has also started a board company "Banh Pho", which is coming out with some interesting new shapes.
So if you want some good tips on SUP racing, training and board design, or if you just want to hear a good story, click here to read the full interview. I've picked out a few of the highlights below… Interesting guy.
On the sport's future: "Inland.  The growth is going inland. And by inland I mean flatwater. It's not just limited to the coasts anymore, which is awesome. "
On training: "For a long time it was just about getting in the miles but as the level of competition has grown you have to take training seriously. … Cardiovascular training is very important! … A visible GPS is key. … Work on technique. Dedicate one session a week to just practicing mechanics. … Study fast people. …Pace yourself through the season."
On board design: "My philosophy is this – why re-invent the wheel? For a while SUP was going through a phase like windsurfing and kiting did with all these crazy designs. Like space ships. Every company had some naval architect optimizing their hulls, reverse rake bows, autoclaved pre-peg craziness. I did it.  Its all part of the evolutionary process . Don't get me wrong, I am one hundred percent in support of using computers to aid in the advancement of board design. I use one, but have to remember one thing.  When its all said and done, if you design a board and the computer is telling you that in THEORY it will do 10 knots with minimal effort but there isn't a human being alive who can stand on it, what's the point?  It's all about compromise. Balance. Not too much of this, Not too much of that. Efficiency AND functionality."