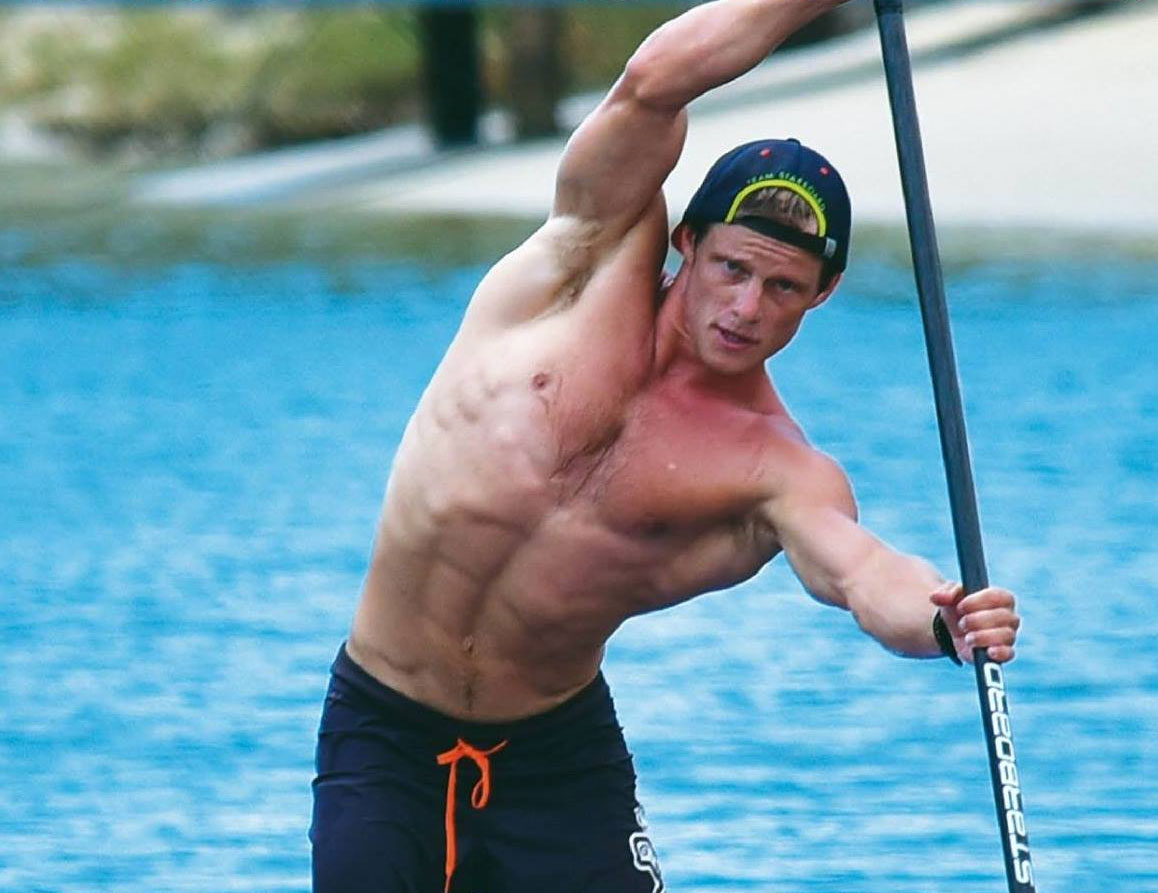 April 4, 2016
by Christopher Parker (@wheresbossman)
Michael Booth Wins Yet Again in Australia, Defeating James Casey and Toby Cracknell in Terrigal
In brief: Michael Booth has won yet again, taking out the latest race in Australia to cement his rising reputation as the name to watch on the international scene this year.
Boothy took out both the course race and the downwinder at the Terrigal Haven SUP Classic, an event that was seemingly organised last minute but still attracted a few of Australia's finest talents. Finishing runner-up in each race was Saucy Jack Classic champion James Casey, while Team Australia's Toby Cracknell picked up a couple of thirds.
The Terrigal SUP Classic only popped up on the Aussie summer schedule in the past couple of weeks, which helps explain the low turnout (only 30 odd competitors). Though hopefully this can be the start of a bigger and better event next season, potentially slotting into an extended "Aussie Tour" of races that seems to be forming.
In the women's: World number six Terrene Black took out the women's downwinder but sat out the course race, where Sondra Purser triumphed.
The win on the weekend extends Boothy's run of good form over the past six months, which has included the Australian National Title in distance racing, as well as wins in the 12 Towers and Noosa Festival of Surfing. Given his meteoric rise (the guy's only been seriously racing for 18 odd months), I'd be surprised if the Starboard team rider (and part time cover model) *didn't* bust into the world's top 10 this year.
Though we may have to wait a couple of extra months for that to happen.
Unfortunately Boothy won't be making a splash at the Carolina Cup later this month, despite it being an event I'd rate him a genuine podium chance in. Carolina clashes with the Australian Surf Life Saving Titles, and Boothy (along with another top Aussie contender, Lincoln Dews) is contracted to compete in Australia's biggest lifeguard racing event.
So we'll have to wait til next month to see how this guy currently stacks up against the international competition; Boothy will be at the Victoria Pro in Japan (May 14/15), then straight over to the EuroTour, where he'll feature at St. Maxime (the SUP Race Cup), Germany (Lost Mills), Bilbao, San Sebastian and Porec (Croatia) in a fight against the likes of Starboard team mate Connor Baxter, world number five Titouan Puyo and a couple dozen more of the world's finest.
We're in for a great summer of SUP in Europe, and I daresay we'll be hearing the name "Michael Booth" a lot more before the autumn leaves hit the ground.
Full results: Course Race | Downwinder