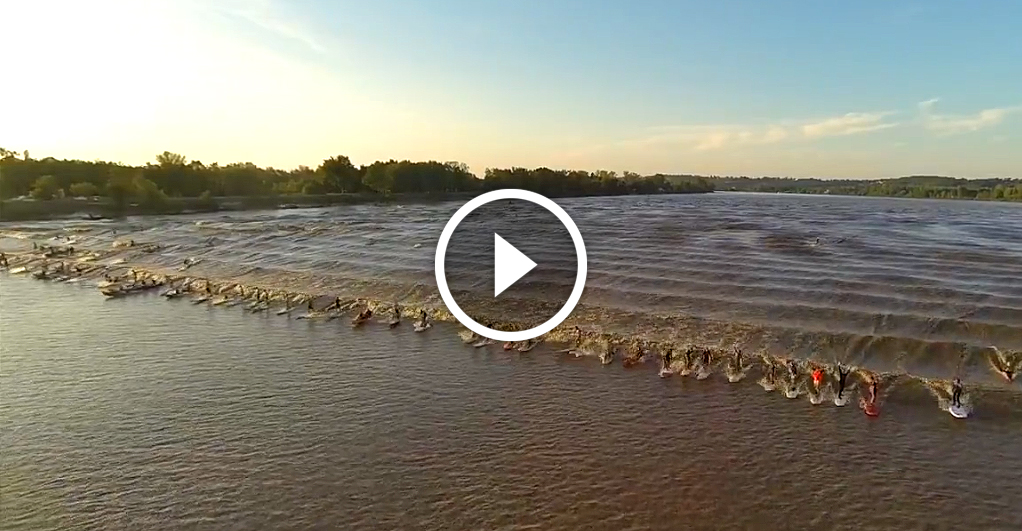 February 16, 2015
by Christopher Parker (@wheresbossman)
WATCH: 77 Paddlers Surfing The Same Wave… In A River… In France…
This story was originally posted in February 2015
If you've been on Facebook at any point in the past 24 hours you've probably already seen this clip. But just in case, here it is in all its glory.
The "French Tidal Bore Party Wave" (as this video is now unofficially known) shows dozens – I counted 77 – of stand up paddlers, surfers, kayakers, even outrigger paddlers sharing a very long, very wide wave in a French river.
This was originally uploaded to Vimeo five months ago by Jean-Marc Chauvet, however it only started doing the rounds on Facebook yesterday. The repost that's gotten the most shares so far is from the Costa Rican Surf Federation and references the "El Pororoca" tidal bore in the Amazon, which has caused plenty of confusion about where this wave actually is.
However I can say with certainty that the video above was filmed in France.
This crazy wave is known locally as the "du mascaret" (the tidal bore). The amazing phenomenon happens when the wide open Gironde river splits off into the smaller Garonne and Dordogne rivers. This bottleneck funnel, combined with France's infamous big swing in tides, creates a wave that can be ridden nearly endlessly.
It all goes down near the world famous wine region of Bordeaux, and the wave can apparently be surfed in several different locations. Here's a rough Google Maps guide to where this video was filmed.
The "Mascaret" has long been known as a river surfing playground (it even has its own tidal bore surfing association), however I don't think there's ever been an attempt this big (or a video this slick) to show off the river's amazing capabilities.
Watch above and enjoy.
Hat tip: SUP the Mag
UPDATE: I just stumbled across this clip from five years ago, which gives a very good angle of the wave on the Gironde river section. That's France's famous waterman Rico Leroy steering the canoe (Rico is also riding in the 4-man canoe in the video up top).
You can also just do a Google Image search for du mascaret bordeaux and you'll find plenty of more inspiring shots such as these two: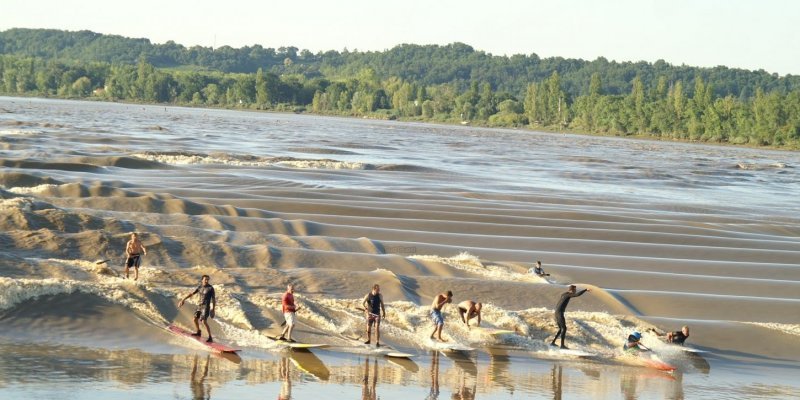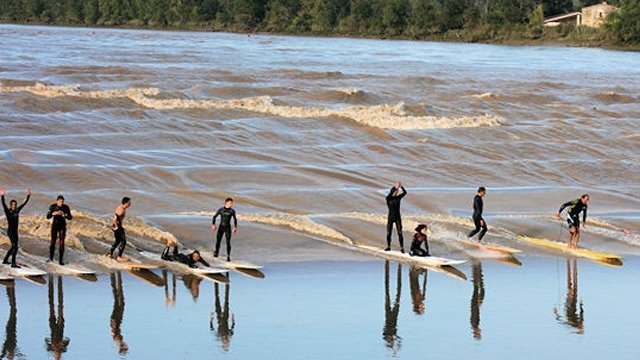 ---
And here are some stills from the video above: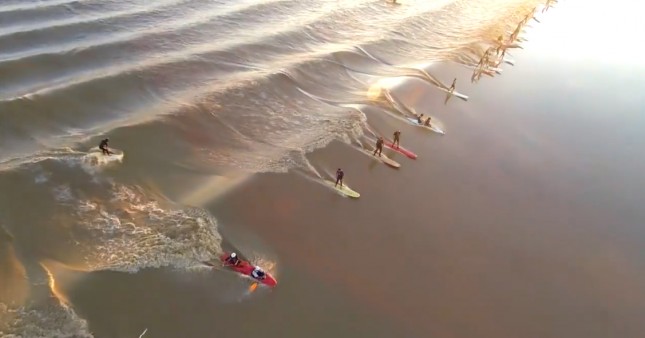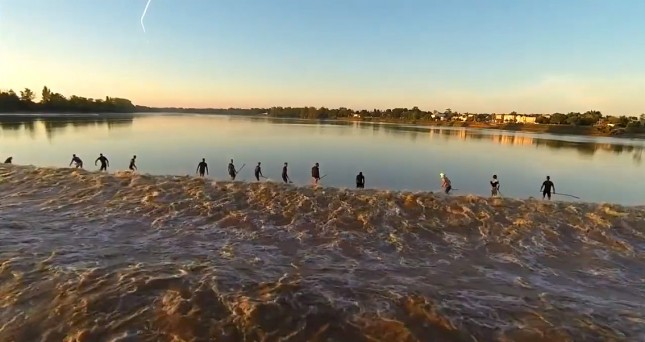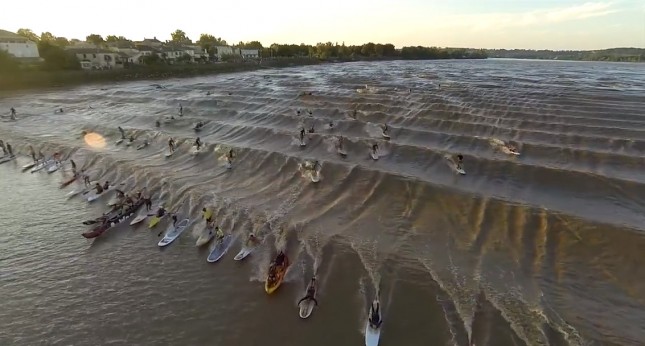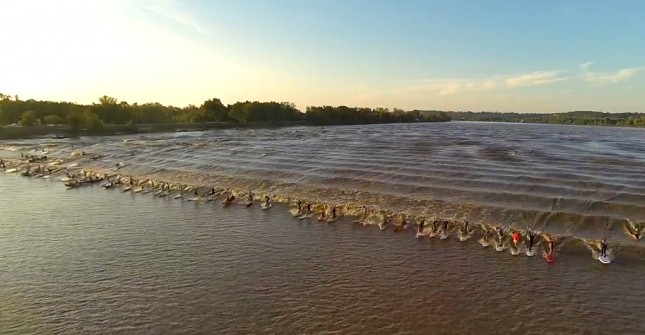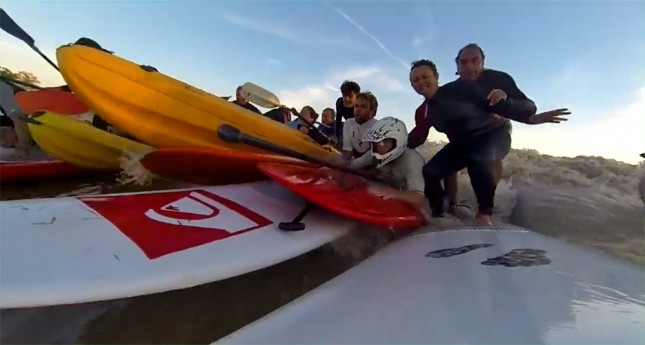 Want more great stand up paddling videos? Check out our video showreel for over 300 of the best.