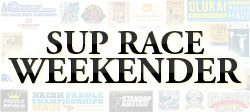 June 7, 2012
by Christopher Parker (@wheresbossman)
Another Huge Weekend of SUP Race Action Coming Up…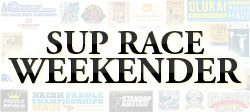 Another weekend, another big round of Stand Up Paddle racing action right around the world.
Here's a taste of what's in store.
As always, you can check out our super comprehensive list of Stand Up Paddle Races for the full guide to what's happening in your part of the world.
*****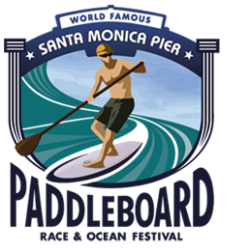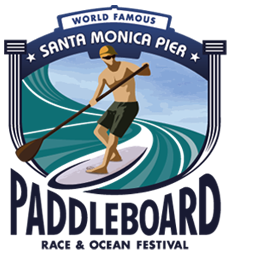 If you're in California, you're once again spoilt for choice. Up North you've got the 5.5 mile Santa Monica Pier Paddle, while down South there's the Carlsbad Beach Fest.
At the Beach Fest you can choose from a 1 mile or 6 mile race, before trying your hand at the main event: the Victory KoreDry SUP Cross.
This is race #1 of the four-race SUP Cross Series, and if it's anything like last year's inaugural event (the Surf Race To Victory @ Huntington), there'll be plenty of SUP racing carnage (and funny looking helmets) on display.
Meanwhile down in Australia you've got one of the most competitive Stand Up Paddle races of the year: the Queensland State SUP Titles. For the first time this year the event will be a qualifier for the National Titles to be held in August (which will decide who represents Team Australia at the 2013 ISA World SUP Championship).
The highlight event is set to be the downwind race from Snapper Rocks to Currumbin Alley. Five of the top eight men at the recent Waikiki Paddle Festival Survivor Race were Currumbin locals, so you can imagine how fast the action is going to be this weekend.
Finally we jump over to Germany for the Lost Mills SUP race. There's €20,000 ($25,000) in cash & prizes on the line, making it perhaps Europe's most lucrative Stand Up Paddle race of all time. It's being held in the beautiful Bavarian and features both Sprint and Long Distance events.
All the big names of European SUP racing will be there, as well as a few international stars such as Chase Kosterlitz.
More info on the official site.
Team SUPracer will be on location @ the Lost Mills as well, so you'll get plenty of fresh updates, race results, photos and videos throughout the weekend. Just make sure you're following us on Facebook so that you don't miss a thing.
*****
Those are the biggest Stand Up Paddle races happening this weekend, but that's not all. There's also plenty of other events in Sweden, France and right across the States.
If you ever need to know what's happening in your part of the world, just take a quick look at our massive schedule of Stand Up Paddle Races.