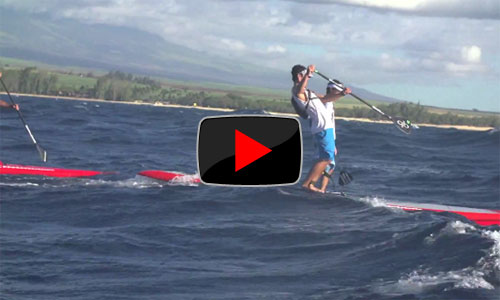 April 13, 2014
by Christopher Parker (@wheresbossman)
Three Videos That'll Get You Stoked To Go Downwinding…
So who's up for a downwinder?
Downwinding, aka the most fun you can have on a stand up paddleboard, has gotta be the epitome of stand up paddling fun. You're not a card-carrying member of the Cult of SUP until you've done a downwinder or two.
And the only thing better than an epic downwinder is capturing that epic session in HD and stoking out the paddling community…
So if you need a bit of motivation to get out there or just wanna relive some of the very best downwind clips we've posted over the years, here are three absolute gems.
---
Clip #1: The SIC squad put out this kinda strange yet extraordinary promo vid earlier in the year and it quickly racked up thousands and thousands of views. In fact when we posted the vid here on SUPracer.com, it became the single most viewed post in the site's history. Yes, it's that good:
---
Clip #2: The Cape Town crew showing off the downwind delights on offer in South Africa. Words are not needed, just watch and enjoy.
---
Clip #3: Maliko Magic. Watch as Maui locals Jeremy Riggs, Livio Menelau and Scott Trudon cruise down the world famous Maliko downwind run. If this doesn't make you wanna book a flight to Hawaii, not sure what will…
---
Three not enough? We've got almost three hundred Stand Up Paddle videos over on the SIC Showreel, so go take a look and get your stoke on: