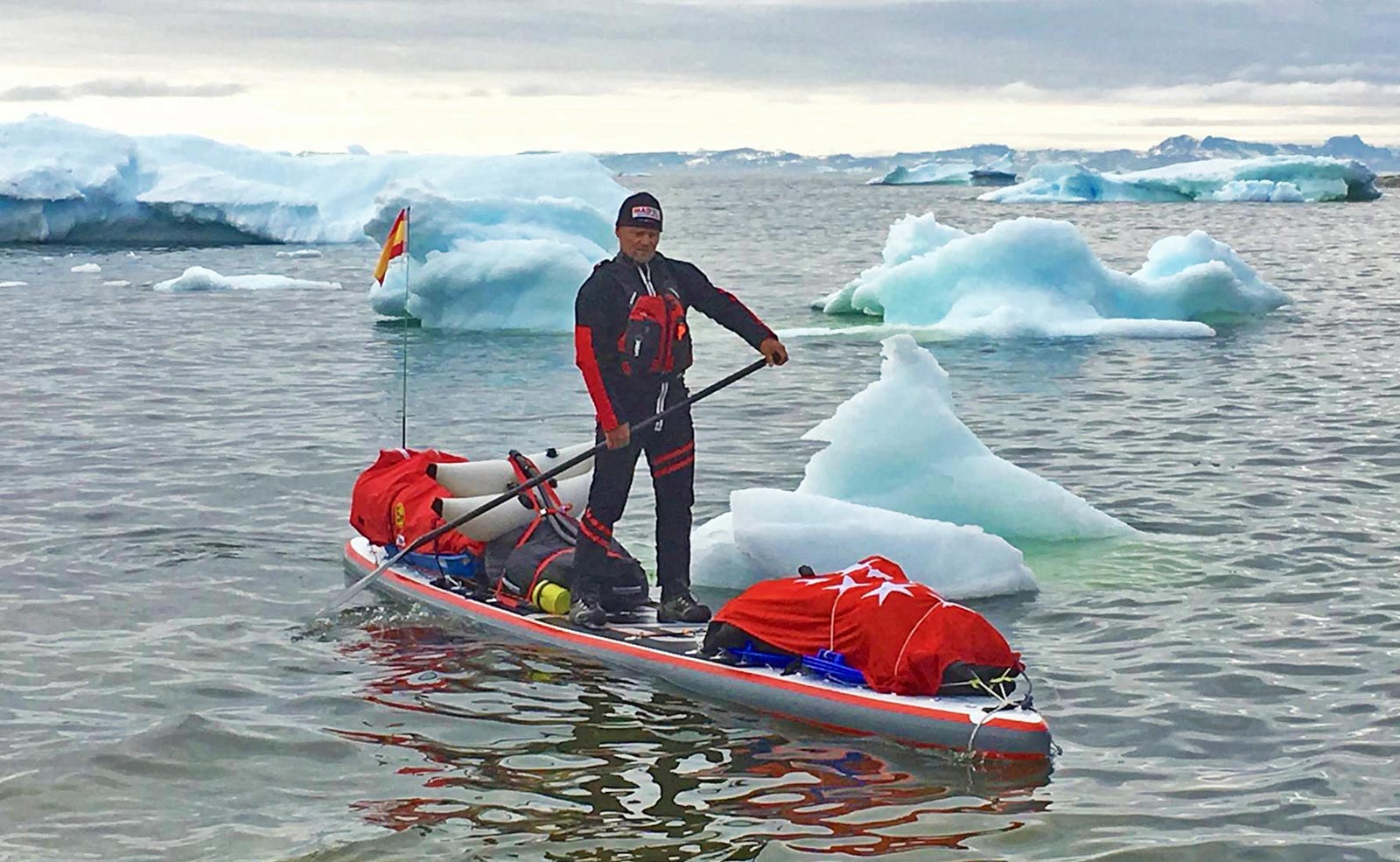 July 1, 2016
by Christopher Parker (@wheresbossman)
Meet Antonio de la Rosa, the Guy Who's Paddling 2,200kms around the Arctic on an 18ft Inflatable
While the "Race to the Midnight Sun" is currently underway in the Yukon Territory of Canada, another paddle expedition has just begun in the land where the sun never sets. And this one's even longer.
Meet Antonio de la Rosa of Spain, the guy who's just started a 2,200km (1,367 miles) paddle around the Arctic.
Antonio left the outpost of "Ilulissat" in Greenland yesterday, and if all goes according to plan will eventually reach the Canadian town of "Alert" — the northernmost permanently inhabited place on earth.
The Spaniard will be paddling an 18ft custom inflatable from SPS, which is carrying 220kgs (485lbs) of gear, including the Supskin drysuit that he'll practically live in for the next month or two.

[notdevice][/notdevice][device][/device]
Paddling in the dark won't be a problem: The sun never sets at this latitude around this time of the year.
Amazingly, this expedition is just one of three grand voyages Antonio is undertaking this year.
As part of his Red Bull-backed "Tri Winter Challenge, Antonio has already ridden a fat-tyre bike across Alaska, while later in the year he'll cross-country ski to the south pole.
Good luck you crazy, incredible human.