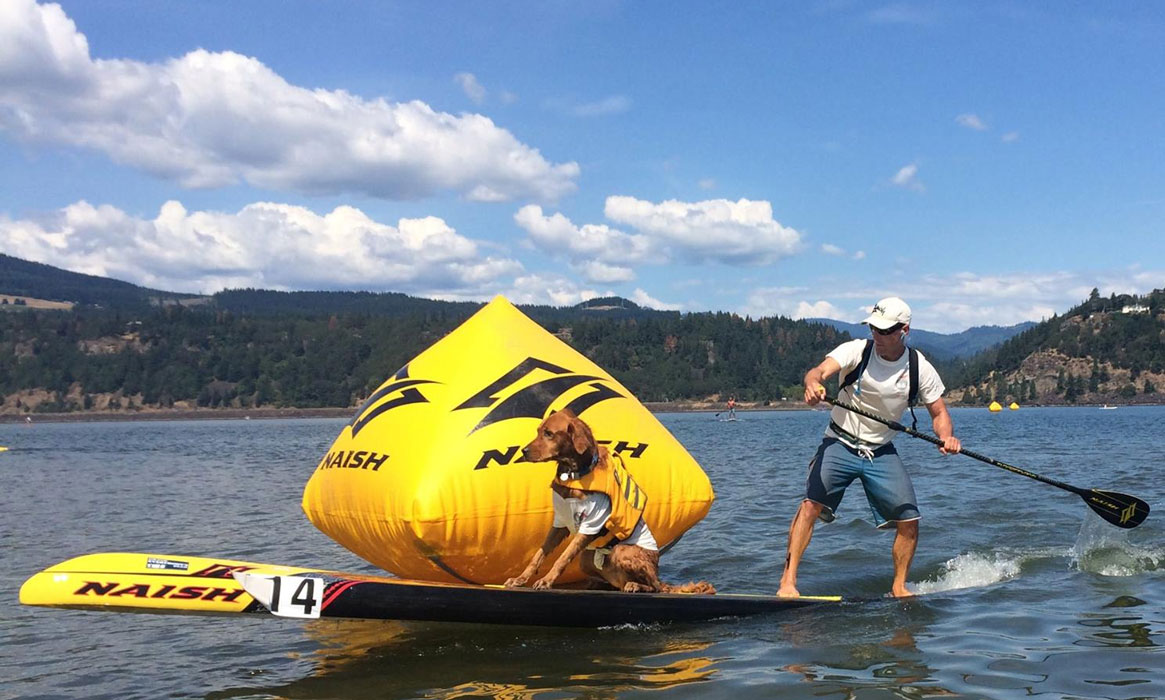 August 28, 2014
by Christopher Parker (@wheresbossman)
This Photo "Won" The Gorge Paddle Challenge
Who won the Gorge race last week? Connor Baxter and Annabel Anderson may have scored the biggest trophies and fattest prize cheques, however one competitor (or rather two) stood out above the crowd.
Matt Willett and his golden retriever Hunter received the loudest cheers of any competitors. Plus if Instagram and Facebook are any measure, the two were the clear winners of the event.
The pic below (and our similar Facebook post) were the most viewed/liked shots of the entire Naish Columbia Gorge Paddle Challenge.
http://instagram.com/p/sEdTu4yso0/
Matt Willett competed in the open course race with Hunter obediently sitting on the nose of his stand up paddle board the entire time. Sprinting off the start, navigating other competitors, turning around buoys… Hunter took it all in his stride. Matt didn't win the race, but he and Hunter won everybody's hearts.
And it was all for a good cause: Matt and Hunter were raising funds for two humane societies in the region – the Golden Bond Rescue of Oregon and Hood River Adopt A Dog.
If you wanna hear more, the duo feature in this great little clip from the crew at Sunplay.com:
---
Relive our full coverage of the 2014 Naish Columbia Gorge Paddle Challenge powered by Quickblade Paddles: