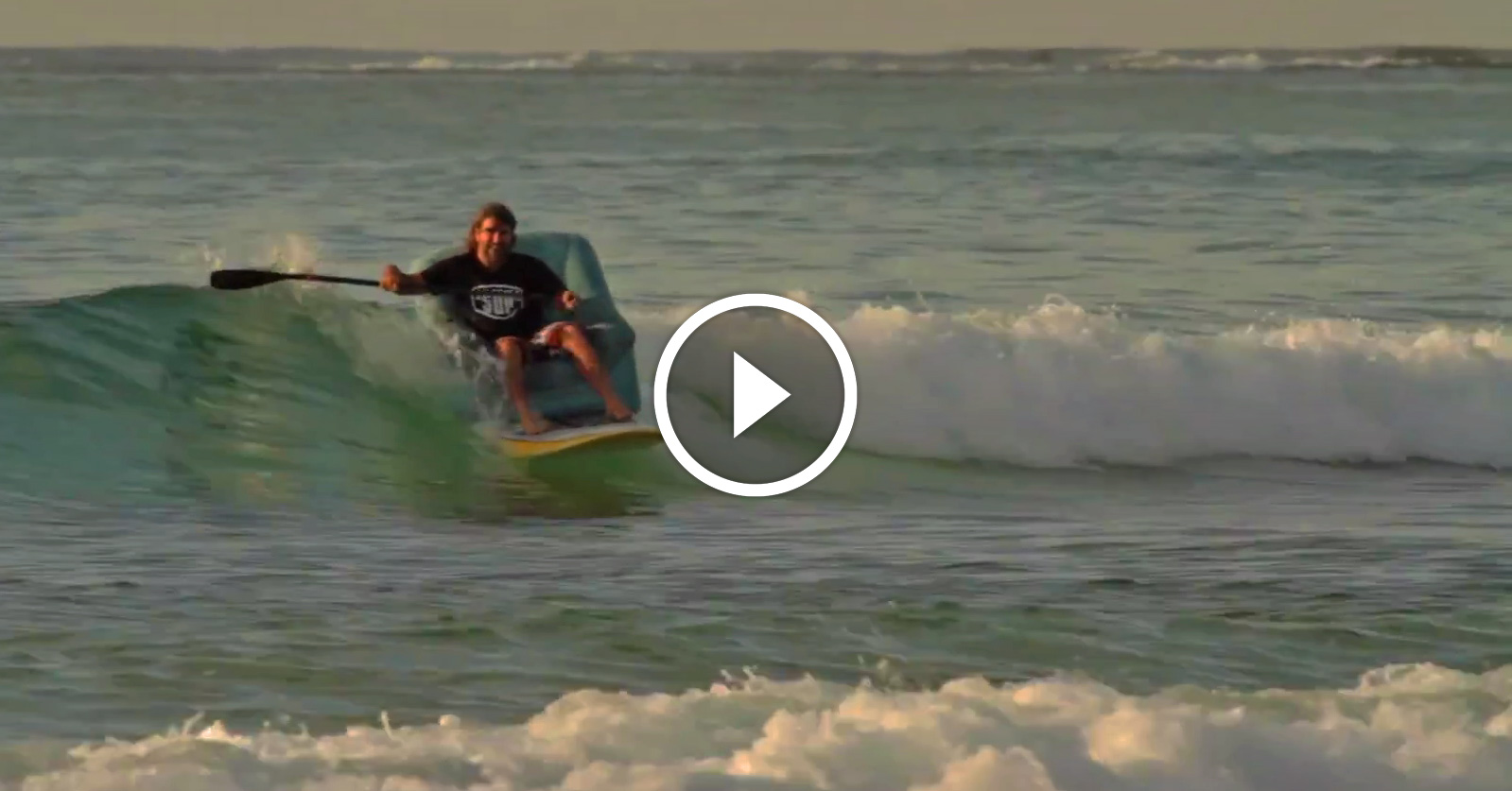 May 17, 2016
by Christopher Parker (@wheresbossman)
Taking the Term 'Couch Surfing' to a Whole New Level
Meanwhile, in Australia…
Check out this ridiculously awesome clip of "Dogman" and the 1SUP1 crew taking the term couch surfing to a whole new level.
I'm not sure what I just watched, but I can't stop watching.
Dogman, aka Roger Saunders, is a bit of a personality on the Aussie paddling scene, which becomes fairly apparent when you watch this video.
The clip was shot in Minnie Waters, New South Waters yesterday, and apparently there's a follow up vid in the works featuring all the out-takes. Classic.
Paddle on, Dogman, paddle on.