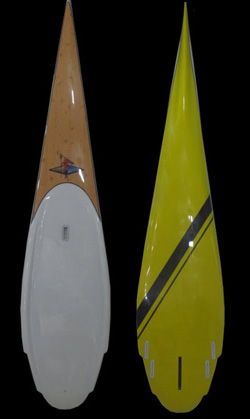 January 28, 2012
by Christopher Parker (@wheresbossman)
The Weirdest Race Board Ever? Meet South County's "Banshee"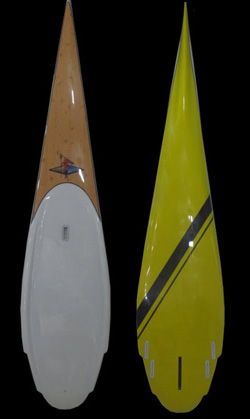 How's this for something different…
The South County "Freebird Banshee" is a new concept Stand Up Paddle Race Board from the guys at South County Surf.
Not too many details are available, other than that it weighs 12kgs, measures 12'6″ by 28″ by 6″ and looks like nothing you've ever seen.
12'6″ boards have traditionally been reserved for Battle of the Paddle style surf races, and I can't imagine this board handling the waves too well…
But it's obviously designed to be used mainly on the flat, and there seems to be more and more flat-water races focusing on the stock 12'6″ division, so maybe they are onto something.
Looks like it'd paddle either incredibly fast or not at all. But either way, it's gotta get some respect for pushing the boundaries of SUP board design.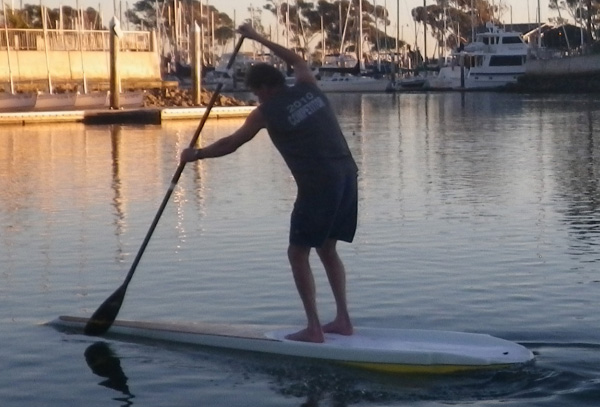 Though I reckon they should've called it the South County "Concorde". It looks a lot like the infamous airplane (which was world's fastest commercial airliner, before it died in a fireball).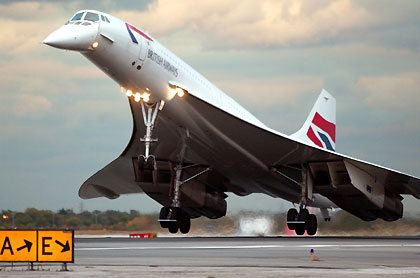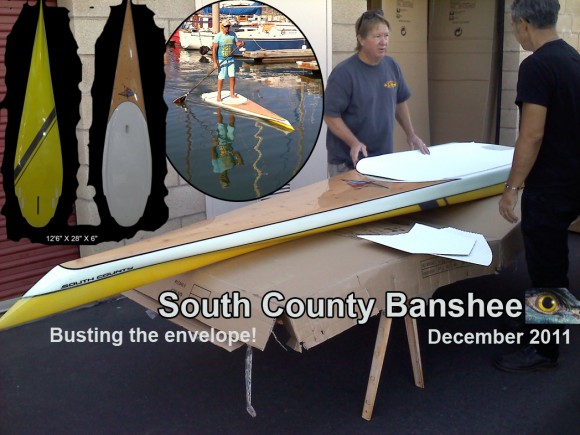 (click the image above for a closer look at the South County Banshee Stand Up Paddle board)
Hat tip: Stand Up Zone.