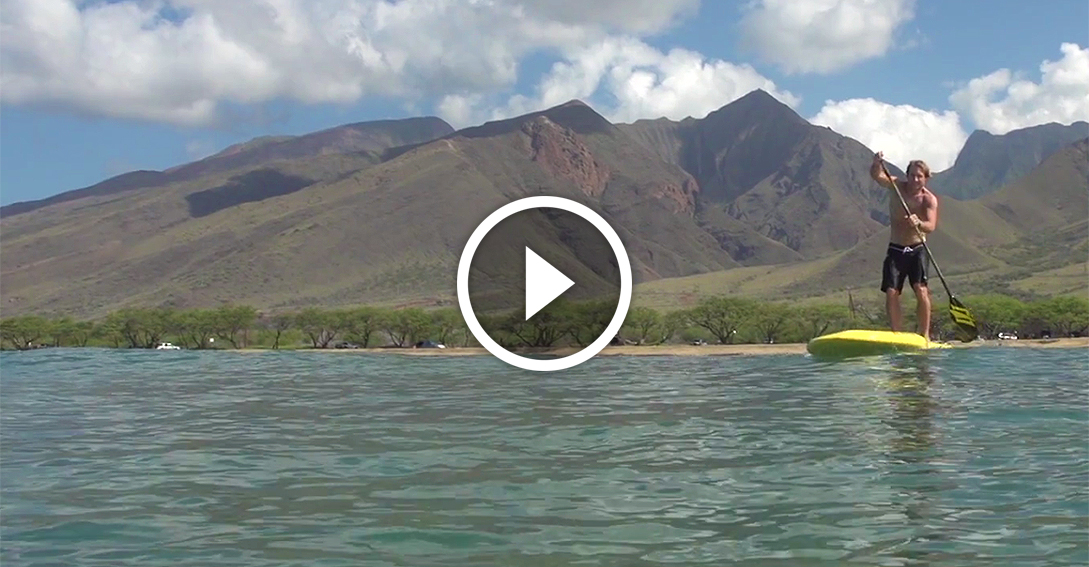 April 1, 2015
by Christopher Parker (@wheresbossman)
Robby Naish Reveals Hot New Prototype Board, Proceeds To Break The Internet

UPDATE: Sorry. Joke's over: Naish took the video down at 9am Thursday morning Hawaiian time. If you missed it, you missed perhaps the best April Fools Joke the SUP world has ever seen…
If you're looking for something to do instead, you can always watch our massive collection of stand up paddling videos. They're not quite as funny as Robby's performance but they are entertaining.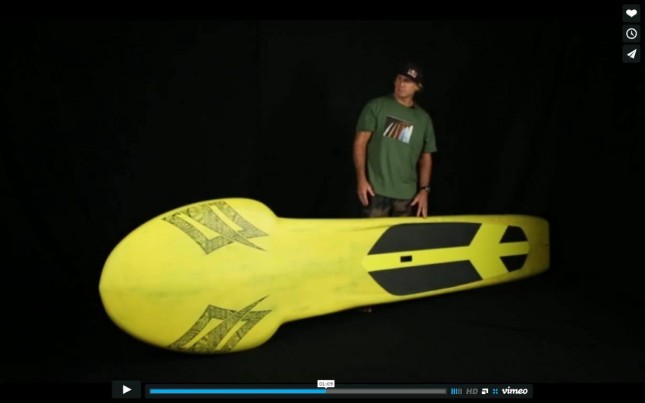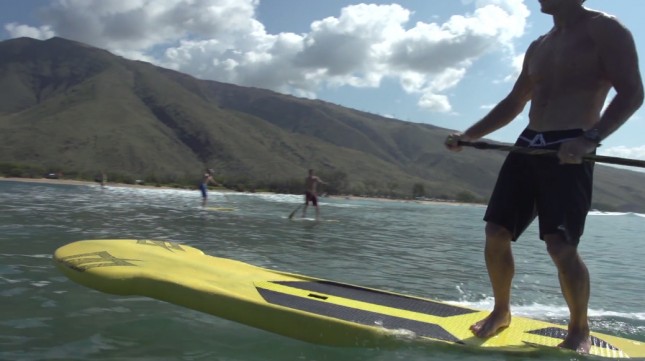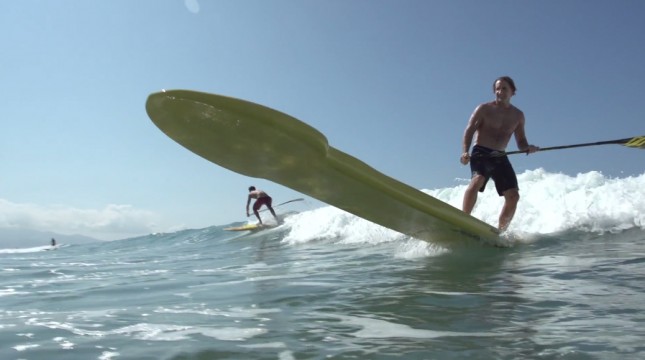 This is just too good…
Watch the man, the myth, the legend, Robby Naish, unzip and reveal the latest weapon from one of the world's most innovative, forward thrusting brands.
The "Penetrator" is a brand new, never-before-seen stand up paddle board that offers a revolutionary new shape. With its thick, hard, bold outline, this will no doubt be a real winner.
I can already see the young Naish team riders using the narrower, pointier "pro" model to sweep the BOP podium, while the wider, fatter "touring" model may be marketed in a way that attracts more women to the sport.
As Robby notes in the video above, the Penetrator is perfect for going in-and-out (of the surf), while you can also do several strokes on one side before having to switch hands. Though I'm a little surprised Naish couldn't produce a longer 14 footer or even an unlimited version. It seems the Penetrator is only available as a shorter 12'6 model.
Either way it looks great and will no doubt be another home run for the Naish gang. They've nailed it.
Watch the video above and enjoy.
(update – in case you're really confused or don't have a sense of humour, check the date on your calendar)