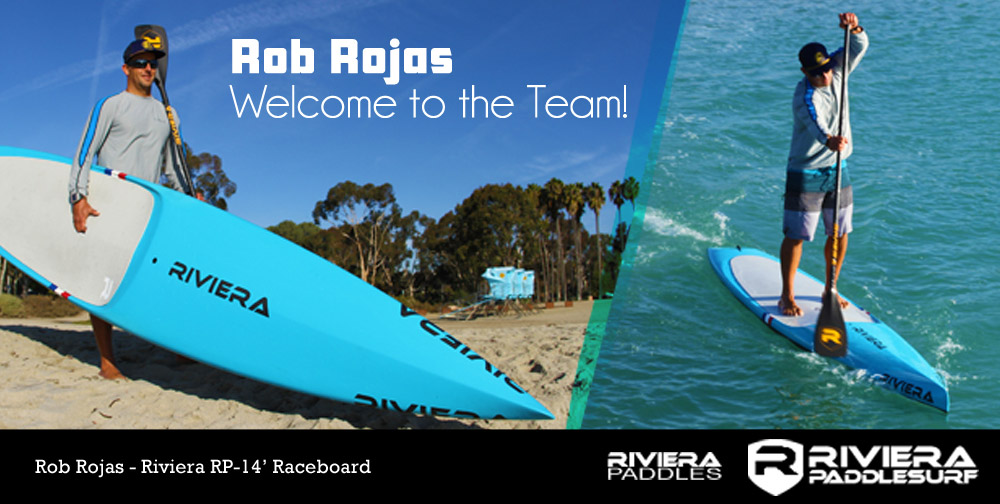 January 4, 2014
by Christopher Parker (@wheresbossman)
Rob Rojas Joins Riviera, Gets Spotted On Something Other Than An Unlimited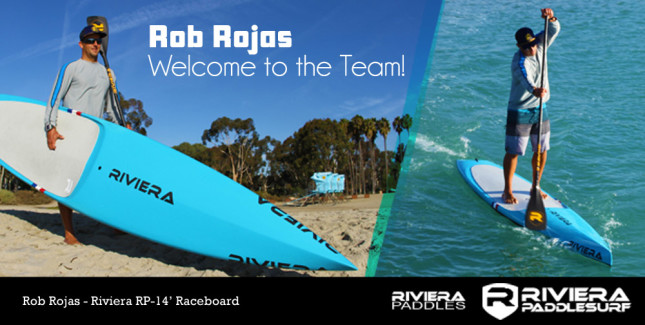 Mr. Unlimited and Southern California SUP Racing Stalwart, Rob Rojas, has officially signed with the team at Riviera Paddlesurf.
Rojas joins fellow member of the Unlimited fan club, Thomas Maximus, as well as Chance Fielder and Mexi-Floridian Ryan Helm in what is becoming a pretty solid team down at Riviera HQ. With both Rojas and Maximus on the same team, the chances of some 1-2 finishes for Riviera is pretty strong: These two guys have led the push for the Unlimited board class in recent years and consistently trade line honours, with Rojas famously crossing the line first at the 2012 BOP Distance Race.
Though word is the Riviera crew have already had Rob testing some 12'6 and 14′ race boards. So now I'm not sure what's more impressive; that Riviera signed Rob Rojas or that Riviera got Rob Rojas to paddle something other than an 18 footer.
Rob Rojas + Riviera makes a lot of sense. For starters it makes a nice acronym (RRR), plus both the man and the brand have a larger than life presence in the San Clemente area, the spot that more or less gave birth to the sport of SUP racing six years ago.
Having stand up paddled since 2006 and raced since 2008, the big guy will bring plenty of experience and authority to the team. However Rob's motivations for joining are not entirely straightforward:
"First off I have always wanted to know if there is a blood relationship between (Riviera founder) Brad Rambo and the legendary all American Hero, John Rambo. Legend has it that only Riviera Team Riders know the secret…"
Joking aside, Rojas talked up the Riviera family spirit and looks forward to a long future as a team rider:
"I am stoked and excited to be able to be a part of the Riviera Paddlesurf Family along with my son, who is part of their junior team. I look forward to a long and lasting relationship with the Riviera Paddlesurf Family and I am so stoked to be a part of this great sport!!!"