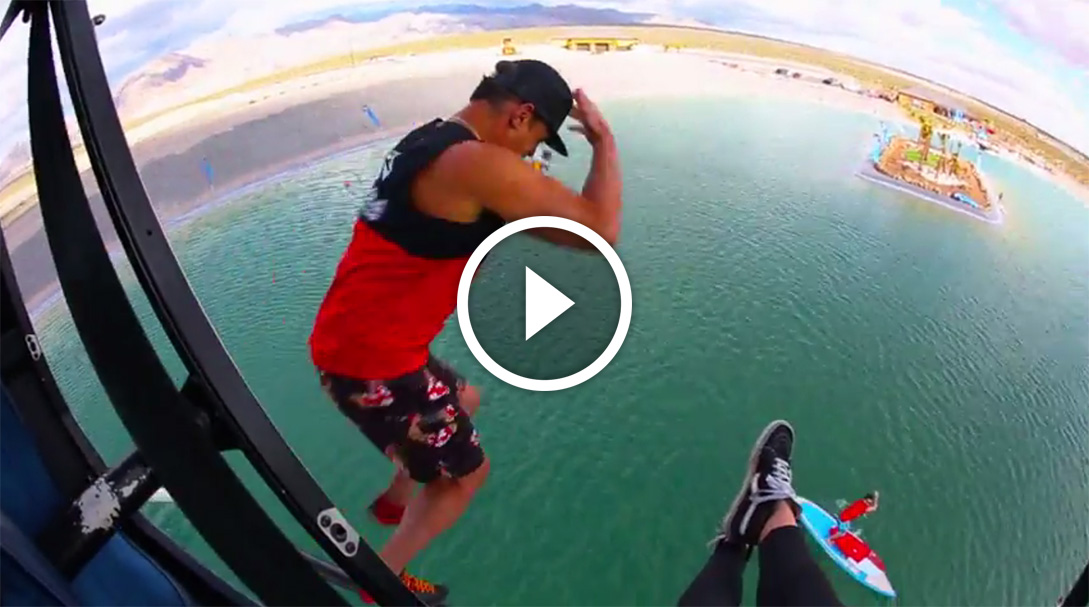 April 22, 2015
by Christopher Parker (@wheresbossman)
Race Cars, Choppers And SUP In The Desert: Welcome To Riviera's Annual Sales Meeting…
I think I'm in the wrong career. Suddenly I want to be a dealer for Riviera Paddlesurf…
I came to this realisation after watching the above video, which shows off Riviera's sales meeting that went down in the desert last month.
Hosted at the Spring Mountains Motorsports Ranch and titled Operation Desert Storm, this was Riviera's annual get together of sales reps, dealers and distributors from across the States and around the world.
Racing cars, jumping out of choppers, shooting big guns… Just your standard SUP business meeting really. Apparently there was even time to test out the new 2015 Riviera lineup.
Definitely in the wrong career…