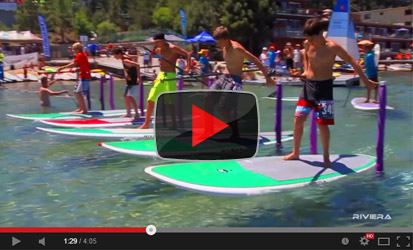 January 17, 2014
by Christopher Parker (@wheresbossman)
How Much Fun Has Riviera Been Having The Past 12 Months? Going By This Vid, Quite A Lot…
How much fun did you have in 2013? I'm guessing not as much as the crew from Riviera Paddlesurf.
Check out this vid for a very cool look back at the past twelve months: From the Battle of the Paddle to crazy outrigger races to surfing on finless doors, the guys and girls at Riviera just seem to have more fun.
So watch the video above and then stay tuned for more news from the creative minds of this San Clemente stalwart brand.