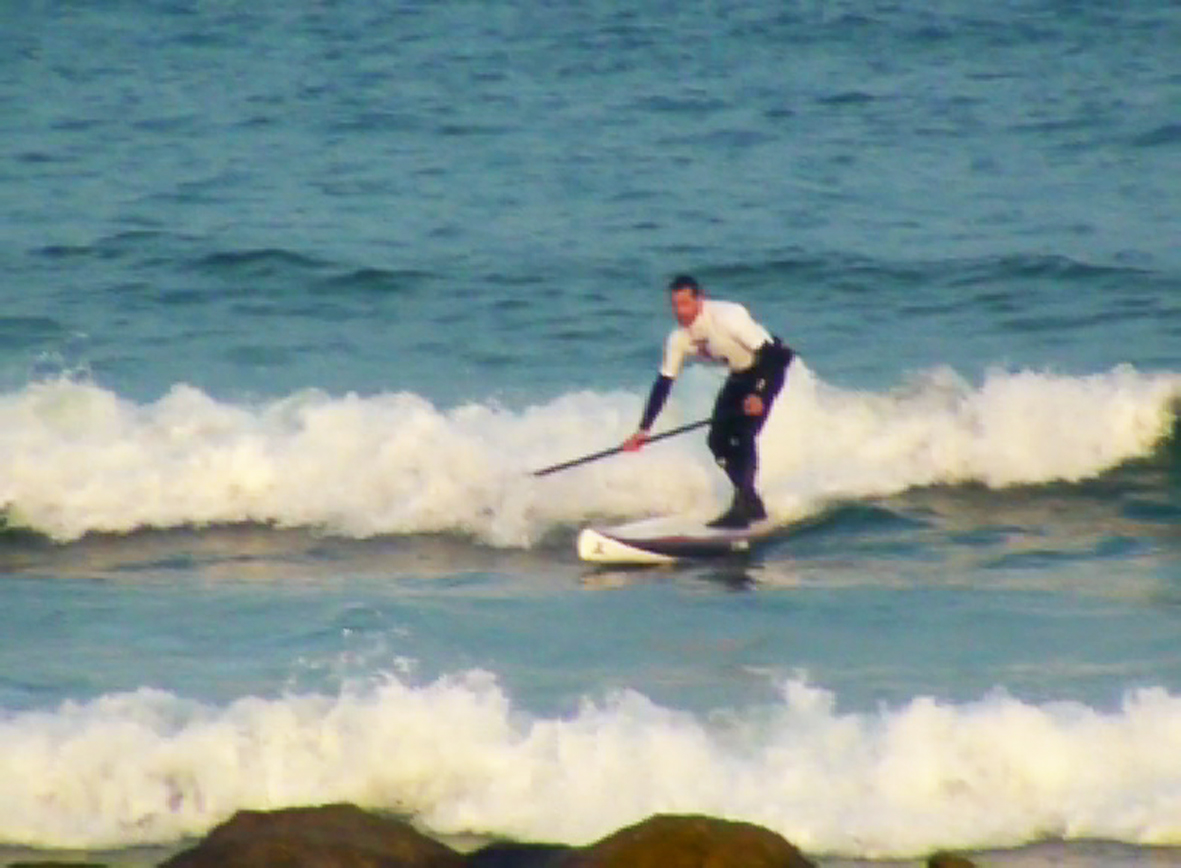 February 13, 2012
by Christopher Parker (@wheresbossman)
[RESULTS] Howzit Cold Water Beach Race in France [+ video]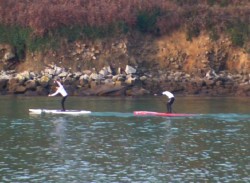 Results and review from the Howzit Cold Water Beach race, held 12th Feb 2012 in the beautiful village of Penfoul, France.
The event lived up to it's name: The air temp was -4 (°C) and the water probably wasn't much warmer…!
So well done to all the paddlers for just turning up. Sounds like it was a really fun race in a very cool location.
There are some big stand up paddle races in France this year, so I'm sure we'll be hearing more from the French crew soon.
*****
Race review:
"On Sunday 12th February we held the first EuroSUPA (European SUP Association) race of the 2012 season. The event was a 1 star beach race with 500 euros prize money.
Unfortunately Eric Terrien, the leading paddler in in Europe and one of the best SUP racers in the world, couldn't make it (couldn't make his flight from the Canary Islands in time). Nor could Gaitan Séné, the rival of race organiser Greg Closier.
But we still had some of the best french SUP racers from all around the country come to compete in the cold water of Bretagne (Brittany).
19 paddlers showed up at 7 am ready for this first race of the year. The weather was cold (- 4°C) but nice with sunshine and no wind. The waves were small about 1-2 ft and mushy – perfect for gliding on a 12'6 board.
Penfoul Beach is like an arena, and several buoys were postionned on the impact zone to make it an interesting and technical BOP style race.
Local paddler Greg Closier led the race from start to finish. Behind Closier, we had a battle between yound ripper Arthur Daniel and Yoann Cornelis for second place. Cornelis finally made a good move on the last lap to ensure a second place finish.
At the end everybody was amazed by this race with a beautiful landscape and spirit."
See what other races are happening in France and Europe this year on the 2012 Stand Up Paddle race schedule.
*****
2012 Howzit Cold Water Beach Race RESULTS
Men's 12'6″
1) Greg Closier (Hobie/Kialoa) : 57'59
2) Yoann Cornelis (Kialoa) : 59'00
3) Arthur Daniel (Jimmy Lewis/Kialoa) : 1h00'05
4) Paul Conrad Delaère (Naish) : 1h02'55
5) Sylvain Pladdys (Quiksilver Lorient) : 1h03'08
6) Vincent Mellouet (Fanatic) : 1h03'08
7) Renaud Noyelle (Nah Skwell/Kialoa) : 1h03'49
8) Mathieu Babarit : 1h04'03
9) JB Daniel (Jimmy Lewis/Kialoa) : 1h07'10
10) Fred Istin : 1h07'48
11) Ronan Botrel : 1h09'25
12) Pierre Renucci : 1h09'46
13) JP Letourneur : 1h12'03
14) Caroline Angibaud (Hobie/Kialoa) : 1h12'23
15) Loic Pilot : 1h16'14
Women's
1) Caroline angibaud (Hobie/Kialoa) : 1h12'23 (12'6″)
1) Ildut Marzin : 45'02 (surfboard)
2) Thoams Kimpflin : 45'25 (surfboard)
3) Ronan Moalic : 56'43 (surfboard)
4) Cristophe Huet : 1h01'50 (surfboard)