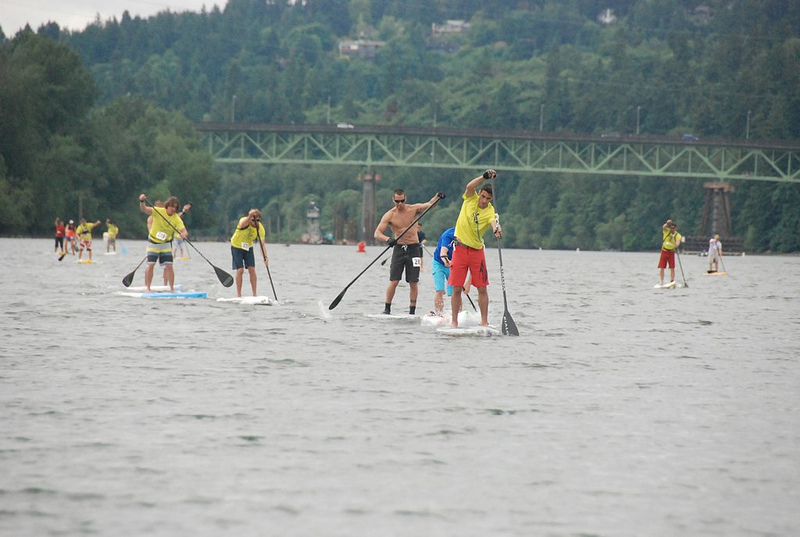 June 3, 2012
by Christopher Parker (@wheresbossman)
[RESULTS] Ross Island SUP Series – Race #2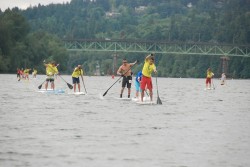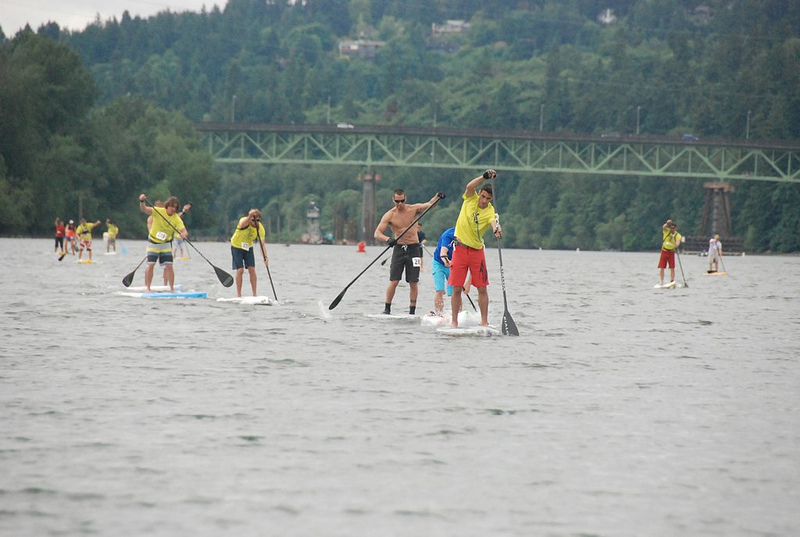 Check out the results and race action from second event of the Ross Island SUP Series, held near Portland, Oregon on the weekend.
The Elite Course was two laps around Ross Island (8.3 miles) while the Short Course was 4.3 miles.
Karen Wrenn stole the show in the women's division, while it was Cyril Burguiere who crossed the line first to take out the men's race.
Scroll down past the pics for the full race results from both the Elite and Short Course races.
The event was hosted by Gorge Performance, who also took some great shots of the action (click here for more pics).
*****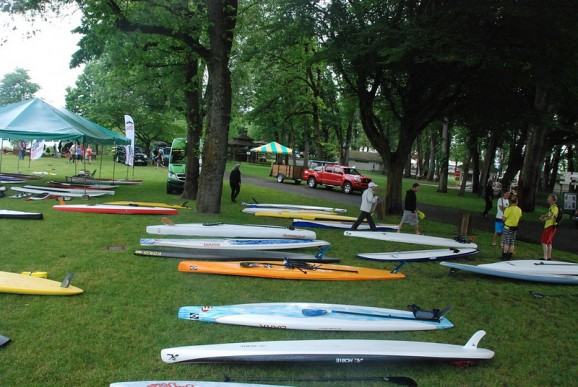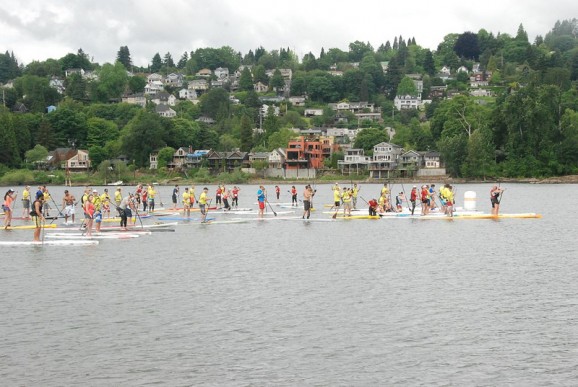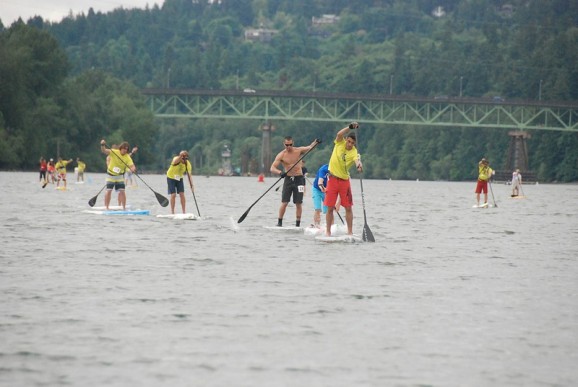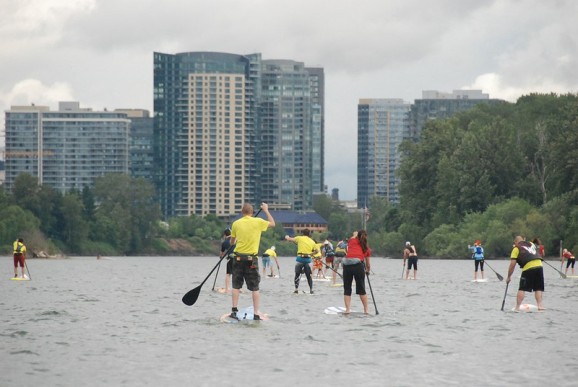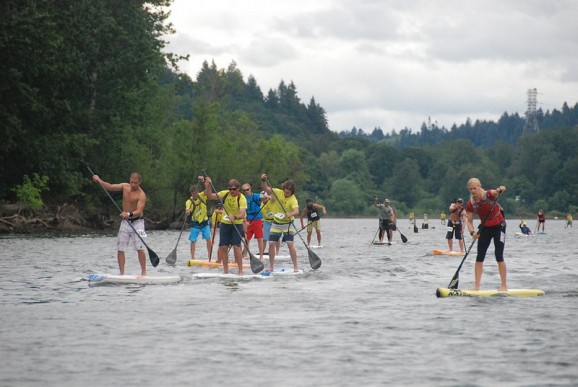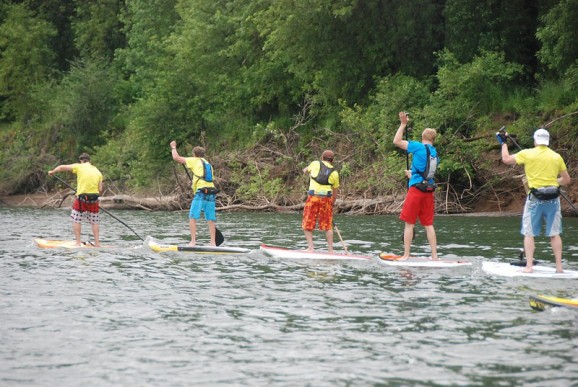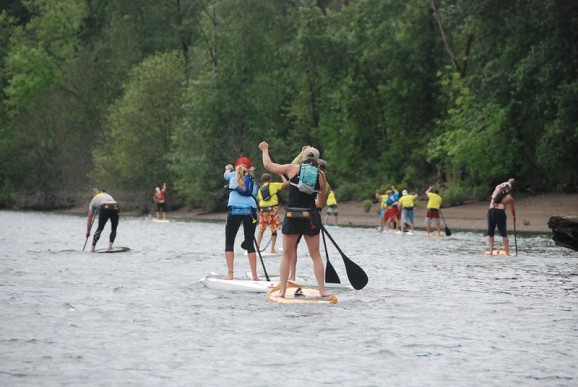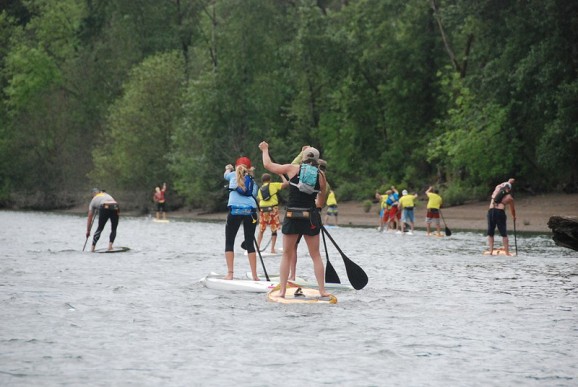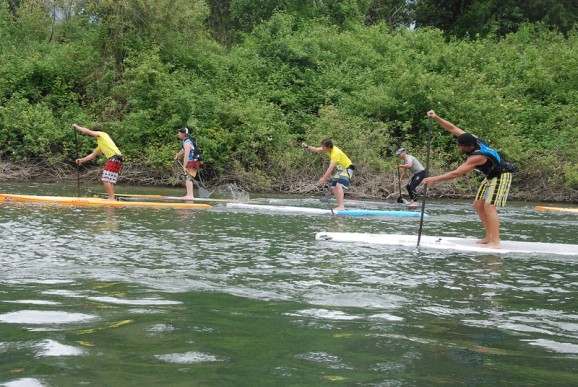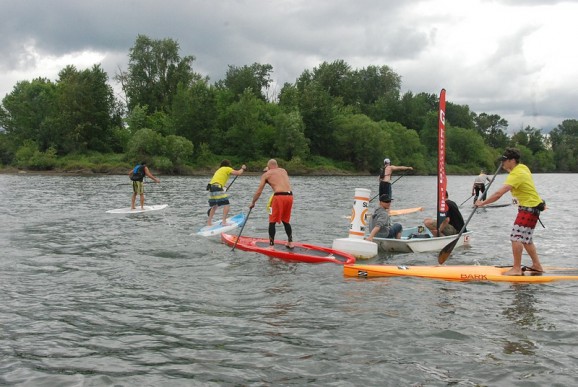 *****
Ross Island SUP Series – Race #2 (Elite Course)
Click "M/F" to switch between Men's and Women's Results
Click "Division" to sort results by different Board/Age Divisions

| Overall | M/F | M/F # | Name | Time | Division | Div # |
| --- | --- | --- | --- | --- | --- | --- |
| 1 | M | 1 | Cyril BURGUIERE | 1:18:18 | M 14' | 1 |
| 2 | M | 2 | Matt SPENCER | 1:21:29 | M 14' | 2 |
| 3 | M | 3 | Beau WHITEHEAD | 1:22:29 | M 14' | 3 |
| 4 | M | 4 | Dustin SOUSLEY | 1:22:39 | M 14' | 4 |
| 5 | M | 5 | Matt PARKER | 1:23:18 | M 14' | 5 |
| 6 | M | 6 | Rod PARMENTER | 1:25:30 | M 14' | 6 |
| 7 | M | 7 | Eric SCHULER | 1:25:31 | M 14' 50+ | 1 |
| 8 | M | 8 | Doug HOPKINS | 1:26:26 | M 14' 50+ | 2 |
| 9 | M | 9 | Tom HANNY | 1:26:31 | M 14' | 7 |
| 10 | M | 10 | John SCHALKA | 1:26:36 | M 14' 50+ | 3 |
| 11 | M | 11 | MacRae WYLDE | 1:26:49 | M 14' | 8 |
| 12 | M | 12 | Dino ANDEREGGEN | 1:26:54 | M 14' | 9 |
| 13 | M | 13 | Greg GILBERT | 1:26:56 | M 12'6" | 1 |
| 14 | M | 14 | Rennick WOODS | 1:27:21 | M 14' | 10 |
| 15 | M | 15 | Paul WILLERTON | 1:27:29 | M 14' | 11 |
| 16 | F | 1 | Karen WRENN | 1:27:40 | F 14' | 1 |
| 17 | M | 16 | Rob DIES | 1:27:55 | M 14' | 12 |
| 18 | M | 17 | Steve GATES | 1:28:05 | M 14' 50+ | 4 |
| 19 | M | 18 | Patrick AIO | 1:29:33 | M 12'6" | 2 |
| 20 | F | 2 | Kerri STEWART | 1:29:49 | F 14' | 2 |
| 21 | F | 3 | Brit OLIPHANT | 1:29:51 | F 14' | 3 |
| 22 | M | 19 | Gregg LEION | 1:31:10 | M 14' 50+ | 5 |
| 23 | M | 20 | Dennis OLIPHANT | 1:31:50 | M 14' 50+ | 6 |
| 24 | M | 21 | Bill BABCOCK | 1:33:00 | M 14' 50+ | 7 |
| 25 | M | 22 | Michael WITHERITE | 1:33:27 | M 14' | 13 |
| 26 | M | 23 | Randall BARNA | 1:35:04 | M 14' 50+ | 8 |
| 27 | M | 24 | Matt BARNETT | 1:35:58 | M 14' | 14 |
| 28 | F | 4 | Fiona WYLDE | 1:36:25 | F 12'6" | 1 |
| 29 | F | 5 | Isabella BARNA | 1:37:15 | F 12'6" | 2 |
| 30 | M | 25 | Oscar MAIEL | 1:37:26 | M 12'6" | 3 |
| 31 | F | 6 | Elizabeth SCHALKA | 1:37:43 | F 12'6" | 3 |
| 32 | F | 7 | Maria RANDALL | 1:37:58 | F 12'6" | 4 |
| 33 | M | 26 | Travis FUHRER | 1:38:04 | M 14' | 15 |
| 34 | M | 27 | Zack BUTLER | 1:38:09 | M 12'6" | 4 |
| 35 | F | 8 | Tracy SOLOMON | 1:40:14 | F 14' | 4 |
| 36 | M | 28 | Kip ROSEMAN | 1:51:31 | M 12'6" | 5 |
| 37 | M | 29 | Mike DOWD | 1:51:44 | M 14' 50+ | 9 |
*****
Ross Island SUP Series – Race #2 (Short Course)
Click "M/F" to switch between Men's and Women's Results

| Overall | M/F | M/F # | Name | Time |
| --- | --- | --- | --- | --- |
| 1 | M | 1 | Steve Bunnage | 0:52:42 |
| 2 | M | 2 | John Wrenn | 0:53:11 |
| 3 | M | 3 | Aijiro Suzuki | 0:53:47 |
| 4 | M | 4 | Chris Matthews | 0:54:09 |
| 5 | M | 5 | John Seitzinger | 0:55:07 |
| 6 | M | 6 | Mark Provost | 0:56:04 |
| 7 | M | 7 | Kenny Mallgren | 0:56:25 |
| 8 | M | 8 | Dave Elton | 0:57:23 |
| 9 | M | 9 | Sean Benson | 0:58:42 |
| 10 | F | 1 | Wendy McDonald | 0:59:00 |
| 11 | F | 2 | Janet Laffitte | 0:59:24 |
| 12 | M | 10 | Jim Lacy | 1:01:30 |
| 13 | M | 11 | Jason Capili | 1:01:50 |
| 14 | M | 12 | Pat Foulon | 1:02:09 |
| 15 | F | 3 | Jessica Miller | 1:03:06 |
| 16 | F | 4 | Nancy Raskauskas | 1:03:30 |
| 17 | F | 5 | Daniela Brod  | 1:03:37 |
| 18 | M | 13 | Dave Matthews | 1:03:46 |
| 19 | F | 6 | Elle Truax | 1:04:40 |
| 20 | M | 14 | Jesse Wood | 1:04:56 |
| 21 | F | 7 | Emily Schalka | 1:05:10 |
| 22 | F | 8 | Tee Wolf | 1:05:44 |
| 23 | F | 9 | Dawn Smartwood | 1:06:09 |
| 24 | F | 10 | Nicole Withers | 1:06:20 |
| 25 | M | 15 | Paul Ash | 1:06:24 |
| 26 | M | 16 | David Walther | 1:06:40 |
| 27 | M | 17 | Timothy Duenas | 1:07:13 |
| 28 | M | 18 | Kevin Grant | 1:07:25 |
| 29 | F | 11 | Tracy Halsey | 1:09:59 |
| 30 | M | 19 | Minh Truong | 1:10:10 |
| 31 | M | 20 | Joe Nicolich | 1:11:30 |
| 32 | F | 12 | Dellanne McGregor | 1:47:19 |