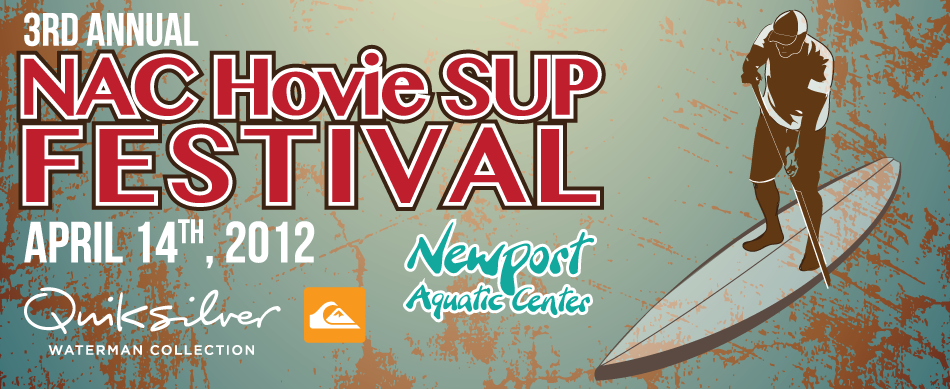 April 14, 2012
by Christopher Parker (@wheresbossman)
[RESULTS] 3rd Annual NAC Hovie SUP Festival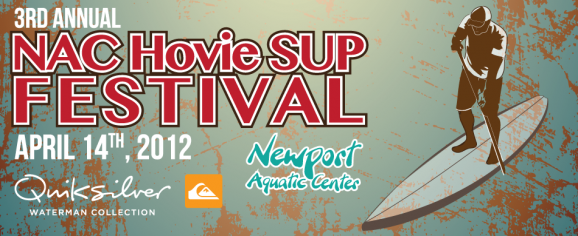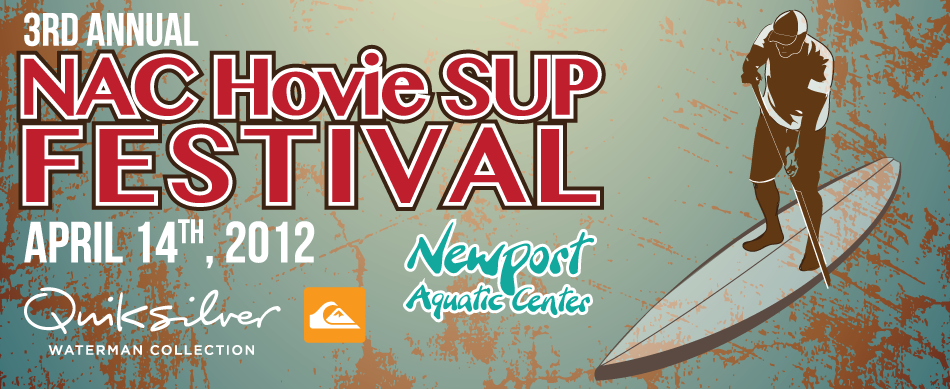 Click here to jump to Elite Race results
Click here to jump to Open Race results
Results from 3rd Annual NAC Hovie SUP Festival. All the action went down @ the Newport Aquatic Center (California) on Saturday 14th.
Over 100 paddlers took part in the 6.5 mile Elite Race and 4 mile Open Race, making it one of the biggest stand up paddle races of the season so far.
Rob Rojas, Jim Terrell, Michael Murphy, Krisztina Zur and Suzy Strazzulla all took out division wins.
Take a look at the FULL RACE RESULTS below and check back soon for more race pics…
*****
2012 NAC Hovie SUP Festival Elite Race RESULTS
(Click here for Open Race results)
Click "M/F" to sort between men's and women's results
Click "Class" or "Division" to sort results by board class or age division

| M/F | # | Name | Time | Class | Class # | Division | Div # |
| --- | --- | --- | --- | --- | --- | --- | --- |
| M | 1 | Rob ROJAS | 0:55:23 | Unlim | 1 | 30-39 | 1 |
| M | 2 | Brian STOCKDALE | 0:57:58 | Unlim | 2 | 40-49 | 1 |
| M | 3 | Dane DEBOER | 0:59:16 | Unlim | 3 | 40-49 | 2 |
| M | 4 | Jim TERRELL | 1:00:29 | 14' | 1 | 40-49 | 1 |
| M | 5 | Matt BECKER | 1:00:42 | 14' | 2 | 18-29 | 1 |
| M | 6 | Byron KURT | 1:00:55 | 14' | 3 | 40-49 | 2 |
| M | 7 | Karl RING | 1:01:39 | 14' | 4 | 40-49 | 3 |
| M | 8 | EJ JOHNSON | 1:02:42 | 14' | 5 | 40-49 | 4 |
| M | 9 | Daniel HUGHES | 1:02:49 | 14' | 6 | 18-29 | 2 |
| M | 10 | Michael MURPHY | 1:03:04 | 12'6" | 1 | 30-39 | 1 |
| M | 11 | Dane MORRISSEY | 1:03:08 | 14' | 7 | 18-29 | 3 |
| M | 12 | Benjamin SARRAZIN | 1:03:12 | 12'6" | 2 | 30-39 | 2 |
| M | 13 | Brenden LIGHT | 1:03:14 | 14' | 8 | 18-29 | 4 |
| M | 14 | Brian MURPHY | 1:03:24 | 12'6" | 3 | 18-29 | 1 |
| M | 15 | Bruce BRUNSON | 1:03:47 | 14' | 9 | 30-39 | 1 |
| M | 16 | Nevvar HICKMET | 1:04:19 | 14' | 10 | 40-49 | 5 |
| M | 17 | Sean PANGELINAM | 1:04:25 | 14' | 11 | 18-29 | 5 |
| M | 18 | Seth SPRINGER | 1:04:31 | 14' | 12 | 30-39 | 2 |
| M | 19 | Patrick O'HEA | 1:05:10 | 14' | 13 | 30-39 | 3 |
| M | 20 | Keith METER | 1:05:24 | 12'6" | 4 | 40-49 | 1 |
| M | 21 | Matt PARKER | 1:05:42 | 14' | 14 | 30-39 | 4 |
| M | 22 | John BECKER | 1:05:55 | 14' | 15 | 50+ | 1 |
| M | 23 | Martie WELLS | 1:06:40 | 12'6" | 5 | 40-49 | 2 |
| M | 24 | Peter BLACK | 1:07:04 | 14' | 16 | 40-49 | 6 |
| M | 25 | Mark FIELD | 1:07:20 | 12'6" | 6 | 50+ | 1 |
| M | 26 | Denis POROY | 1:09:01 | 12'6" | 7 | 40-49 | 3 |
| M | 27 | John SCHALKA | 1:09:16 | 14' | 17 | 50+ | 2 |
| F | 28 | Krisztina ZUR | 1:10:11 | F12'6" | 1 | 30-39 | 1 |
| M | 29 | Jay BUTKI | 1:10:44 | 14' | 18 | 40-49 | 7 |
| M | 30 | John GOODMAN | 1:10:56 | 14' | 19 | 50+ | 3 |
| M | 31 | Scott ROSE | 1:11:02 | 14' | 20 | 40-49 | 8 |
| M | 32 | fred ANDERSEN | 1:11:20 | 12'6" | 8 | 50+ | 2 |
| M | 33 | Jason CAMPBELL | 1:11:27 | 12'6" | 9 | Under 17 | 1 |
| F | 34 | Jen FULLER | 1:11:42 | F12'6" | 2 | 40-49 | 1 |
| F | 35 | Antoinette COCCO | 1:11:50 | F12'6" | 3 | 30-39 | 2 |
| F | 36 | Dave KRUEGER | 1:12:00 | F12'6" | 4 | 18-29 | 1 |
| M | 37 | Matt MARGOT | 1:12:26 | 14' | 21 | 18-29 | 6 |
| M | 38 | Joshua USHER | 1:12:31 | 14' | 22 | 18-29 | 7 |
| F | 39 | Alison RIDDLE | 1:12:54 | F12'6" | 5 | 18-29 | 2 |
| M | 40 | Dino WILSON | 1:14:14 | 12'6" | 10 | 50+ | 3 |
| F | 41 | Kristin THOMAS | 1:14:19 | F12'6" | 6 | 40-49 | 2 |
| M | 42 | Richard DAVIDSON | 1:14:56 | 14' | 23 | 50+ | 4 |
| F | 43 | Suzy STRAZZULLA | 1:15:28 | F14' | 1 | 40-49 | 1 |
| M | 44 | Stephen PUGH | 1:16:16 | 12'6" | 11 | 50+ | 4 |
| M | 45 | Mark PIGHINI | 1:17:08 | 12'6" | 12 | 50+ | 5 |
| M | 46 | Lawrence JOHNSON | 1:17:25 | 12'6" | 13 | 40-49 | 4 |
| F | 47 | Ruthy VESLER | 1:17:48 | F12'6" | 7 | 30-39 | 3 |
| M | 48 | Mark OEHLMAN | 1:17:57 | 14' | 24 | 30-39 | 5 |
| M | 49 | Michael COPLEY | 1:18:38 | 14' | 25 | 50+ | 5 |
| M | 50 | Mark QUEST | 1:21:36 | 12'6" | 14 | 40-49 | 5 |
| M | 51 | Alfred COOPER | 1:22:42 | 14' | 26 | 40-49 | 9 |
| F | 52 | Elizabeth SCHALKA | 1:22:46 | F12'6" | 8 | 18-29 | 3 |
| F | 53 | Betsy RISNER | 1:24:29 | F12'6" | 9 | 50+ | 1 |
| F | 54 | Kerstin OUELLET | 1:26:54 | F12'6" | 10 | 40-49 | 3 |
| F | 55 | Amanda MCDONNELL | 1:28:06 | F14' | 2 | 30-39 | 1 |
| M | 56 | Val STEPANCHUK | 1:29:18 | 14' | 27 | 30-39 | 6 |
| M | 57 | Pat RYAN | 1:36:07 | 12'6" | 15 | 50+ | 6 |
| M | 58 | Justin FURNISS | 1:36:29 | 14' | 28 | 40-49 | 10 |
| F | 59 | Suzanne YEO | 1:39:00 | F12'6" | 11 | 50+ | 2 |
*****
2012 NAC Hovie SUP Festival Open Race RESULTS
(Click here for Elite Race results)
Click "M/F" to sort between men's and women's results
Click "Class" or "Division" to sort results by board class or age division

| M/F | # | Name | Time | Class | Class # | Division | Div # |
| --- | --- | --- | --- | --- | --- | --- | --- |
| M | 1 | Steve DULLACK | 0:42:29 | 14' | 1 | 36-49 | 1 |
| M | 2 | Eric DIGGINS | 0:42:57 | 12'6" | 1 | 36-49 | 1 |
| M | 3 | Mike VAUGHAN JR. | 0:43:19 | 14' | 2 | 36-49 | 2 |
| M | 4 | Rick STINSON | 0:43:33 | 14' | 3 | 36-49 | 3 |
| M | 5 | Terry HAGGAR | 0:43:59 | 12'6" | 2 | 50+ | 1 |
| M | 6 | Christopher PARR | 0:44:46 | 14' | 4 | 36-49 | 4 |
| M | 7 | Tim SANFORD | 0:45:16 | 12'6" | 3 | 36-49 | 2 |
| M | 8 | Joe BARK | 0:45:25 | Unlim | 1 | 50+ | 1 |
| M | 9 | Ryan EKEDAL | 0:46:30 | 14' | 5 | 36-49 | 5 |
| M | 10 | Mark BECKER | 0:46:45 | 14' | 6 | 50+ | 1 |
| M | 11 | Matthew HUGHES | 0:47:15 | Surf | 1 | 18-35 | 1 |
| M | 12 | Jeremy BUCKHAM | 0:47:33 | 12'6" | 4 | 36-49 | 3 |
| M | 13 | Dirk BOOGAURD | 0:47:49 | 14' | 7 | 18-35 | 1 |
| M | 14 | Gary PETERSON | 0:48:26 | 14' | 8 | 36-49 | 6 |
| M | 15 | Drew KURT | 0:48:36 | 12'6" | 5 | Under 17 | 1 |
| M | 16 | Jeremy RHYNE | 0:48:51 | 12'6" | 6 | 36-49 | 4 |
| M | 17 | Scott CHAMBERS | 0:49:08 | 14' | 9 | 36-49 | 7 |
| M | 18 | Larry FROLEY | 0:49:28 | 14' | 10 | 50+ | 2 |
| F | 19 | Pamela STROM | 0:49:45 | F12'6" | 1 | 36-49 | 1 |
| M | 20 | Todd HAIG | 0:49:49 | 12'6" | 7 | 18-35 | 1 |
| M | 21 | Zach FROLEY | 0:50:02 | 12'6" | 8 | 18-35 | 2 |
| F | 22 | mandy BRUNSON | 0:50:12 | F12'6" | 2 | 36-49 | 2 |
| M | 23 | Mike VAUGHAN SR. | 0:50:36 | 12'6" | 9 | 50+ | 2 |
| M | 24 | Bill MCGRATH | 0:50:40 | Surf | 2 | 36-49 | 1 |
| M | 25 | Jeff BENNETT | 0:50:49 | 14' | 11 | 50+ | 3 |
| M | 26 | Keith MATSUNAMI | 0:51:17 | 12'6" | 10 | 50+ | 3 |
| M | 27 | Sean TINER | 0:51:24 | Unlim | 2 | 18-29 | 1 |
| F | 28 | Mary MILIAN | 0:51:41 | F12'6" | 3 | 36-49 | 3 |
| M | 29 | Justin AYRE | 0:54:19 | Surf | 3 | 18-35 | 2 |
| M | 30 | Matt MERRILL | 0:55:01 | 12'6" | 11 | 36-49 | 5 |
| M | 31 | Clay TUCKER | 0:55:03 | 12'6" | 12 | 36-49 | 6 |
| M | 32 | Mark DOWNS | 0:57:31 | 12'6" | 13 | 50+ | 4 |
| F | 33 | Suzette BARRICK | 0:57:34 | F12'6" | 4 | 50+ | 1 |
| M | 34 | Matt COLBORN | 0:57:35 | Surf | 4 | 36-49 | 2 |
| M | 35 | Earl JOHNSTON | 0:59:33 | 12'6" | 14 | 50+ | 5 |
| M | 36 | Ken METER | 0:59:54 | 12'6" | 15 | 50+ | 6 |
| M | 37 | Chris AGUILAR | 1:00:41 | 14' | 12 | 36-49 | 8 |
| F | 38 | Christine GRAHAM | 1:00:51 | F12'6" | 5 | 50+ | 2 |
| F | 39 | Kristin THOMPSON | 1:08:51 | FSurf | 1 | 36-49 | 1 |
| M | 40 | Harry MACGREGOR | 1:09:02 | 12'6" | 16 | 50+ | 7 |
| F | 41 | Geneva STOCKDALE | 1:10:15 | F14' | 1 | Under 17 | 1 |
| F | 42 | Kennedy ROSE | 1:13:39 | F12'6" | 6 | Under 17 | 1 |
| F | 43 | Sarah KNOWLES | 1:13:44 | F12'6" | 6 | 18-35 | 1 |
| M | 44 | James YANOSCHIK | 1:15:34 | 14' | 13 | 50+ | 4 |
| F | 45 | Lori PIGHINI | 1:17:05 | F12'6" | 7 | 36-49 | 4 |
| F | 46 | Lauren TUCKER | 1:22:45 | F12'6" | 7 | Under 17 | 2 |
| M | 47 | Scott WILLIAMS | 1:25:41 | Surf | 5 | 50+ | 1 |
| F | 48 | Kirsten CAPOBIANCO | 1:26:07 | F12'6" | 8 | 36-49 | 5 |
| F | 49 | Cheri HILL | 1:26:08 | F12'6" | 9 | 36-49 | 6 |