April 15, 2012
by Christopher Parker (@wheresbossman)
[RESULTS] Head Of The Dart SUP Race (U.K.)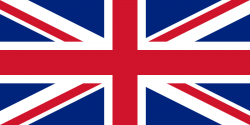 Results are in from the "Head of the Dart" SUP race. The action went down yesterday on the Dart River in Devon (U.K.) and drew a crowd of 50 paddlers, showing again that stand up paddle racing is growing like crazy in every corner of the world.
Paul Simmons put in a massive performance to take line honours in a time of 1:23:18, finishing over a minute clear of his nearest rival. What's more, Paul took out the win on a 12'6″, leaving plenty of 14′ and Unlimited boards in his wake.
Marie Buchanan won the women's race in a time of 1:35:23.
For some pics of the race action, check out this Facebook gallery straight from the winner himself.
Or if you wanna know where the next SUP race is in your part of the world, then check out our uber-comprehensive worldwide schedule of Stand Up Paddle races.
*****
2012 Head of the Dart Stand Up Paddle Race RESULTS
Click "Division" (twice) to switch between men's and women's results
Click "Class" to sort results by board class

| # | Name | Time | Division | Div # | Class | Class # |
| --- | --- | --- | --- | --- | --- | --- |
| 1 | Paul Simmons | 1:23:18 | Men's | 1 | "12''6" | 1 |
| 2 | James Hardy | 1:24:53 | Men's | 2 | 14'' | 1 |
| 3 | Oliver Shilston | 1:24:55 | Men's | 3 | 14'' | 2 |
| 4 | Rich morton | 1:26:15 | Men's | 4 | "12''6" | 2 |
| 5 | Elliot dudley | 1:26:18 | Men's | 5 | "12''6" | 3 |
| 6 | Matt French | 1:26:34 | Men's | 6 | Unlimited | 1 |
| 7 | Shaun Taylor | 1:26:51 | Men's | 7 | 14''' | 3 |
| 8 | Crispin Jones | 1:27:49 | Men's | 8 | Unlimited | 2 |
| 9 | Nick Watt | 1:28:36 | Men's | 9 | 14''' | 4 |
| 10 | Adam Stiling | 1:29:34 | Men's | 10 | Unlimited | 3 |
| 11 | Dave Hackford | 1:30:53 | Men's | 11 | Unlimited | 4 |
| 12 | William Wood | 1:32:47 | Men's | 12 | "12''6" | 4 |
| 13 | Pete Vale | 1:33:29 | Men's | 13 | "12''6" | 5 |
| 14 | Steve Graham | 1:33:36 | Men's | 14 | Unlimited | 5 |
| 15 | Benjamin Fisher | 1:33:45 | Men's | 15 | "12''6" | 6 |
| 16 | Colin Elston | 1:34:09 | Men's | 16 | "12''6" | 7 |
| 17 | Tim Bracey | 1:35:01 | Men's | 17 | "12''6" | 8 |
| 18 | Marie Buchanan | 1:35:23 | Women's | 1 | W "12''6" | 1 |
| 19 | Kevin Nind | 1:37:31 | Men's | 18 | Unlimited | 6 |
| 20 | Richard Sayers | 1:38:49 | Men's | 19 | 14''' | 5 |
| 21 | Simon Frost | 1:39:09 | Men's | 20 | "12''6" | 9 |
| 22 | Mark d'Silva | 1:42:10 | Men's | 21 | "12''6" | 10 |
| 23 | Dennis Mears | 1:42:42 | Men's | 22 | Unlimited | 7 |
| 24 | Jocelyn Jones | 1:43:03 | Women's | 2 | W 14''' | 1 |
| 25 | Tim Robbins | 1:48:15 | Men's | 23 | Unlimited | 8 |
| 26 | Anna Shekhdar | 1:49:36 | Women's | 3 | W "12''6" | 2 |
| 27 | Kate | 1:49:47 | Women's | 4 | W Unlimited | 1 |
| 28 | Ali Pereira | 1:51:39 | Women's | 5 | W Unlimited | 2 |
| 29 | Lindsay Frost | 1:52:44 | Women's | 6 | W "12''6" | 3 |
| 30 | Conrad Humphries | 1:52:47 | Men's | 24 | Cruising | 1 |
| 31 | Mark May | 1:54:54 | Men's | 25 | "12''6" | 11 |
| 32 | Christine Anderson | 1:55:40 | Women's | 7 | W "12''6" | 4 |
| 33 | Colin Darkins | 1:58:04 | Men's | 26 | Cruising | 2 |
| 34 | Sarah Welsh | 1:59:22 | Women's | 8 | W Cruising | 1 |
| 35 | Joanne Taylor | 2:01:00 | Women's | 9 | W "12''6" | 5 |
| 36 | Elizabeth Prins | 2:01:42 | Women's | 10 | W Cruising | 2 |
| 37 | Peter Everitt | 2:10:27 | Men's | 27 | "12''6" | 12 |
| 38 | Luke Green | 2:11:14 | Men's | 28 | Cruising | 3 |
| 39 | Max Salsbury | 2:14:54 | Men's | 29 | Cruising | 4 |
| 40 | James Heraty | 2:18:21 | Men's | 30 | "12''6" | 13 |
| 41 | Sandra Elston | 2:18:47 | Women's | 11 | W "12''6" | 6 |
| 42 | Jack Philbedge | 2:28:13 | Men's | 31 | Cruising | 5 |
| 43 | Nick Philbedge | 2:28:13 | Men's | 32 | Cruising | 6 |
| 44 | Alan Walker | 2:34:17 | Men's | 33 | "12''6" | 14 |
| 45 | Nigel Ridley | 2:37:31 | Men's | 34 | Cruising | 7 |
| 46 | Paul Clarke | 2:39:45 | Men's | 35 | 14''' | 6 |
| 47 | Carly Earnshaw | 2:40:18 | Women's | 12 | W "12''6" | 7 |