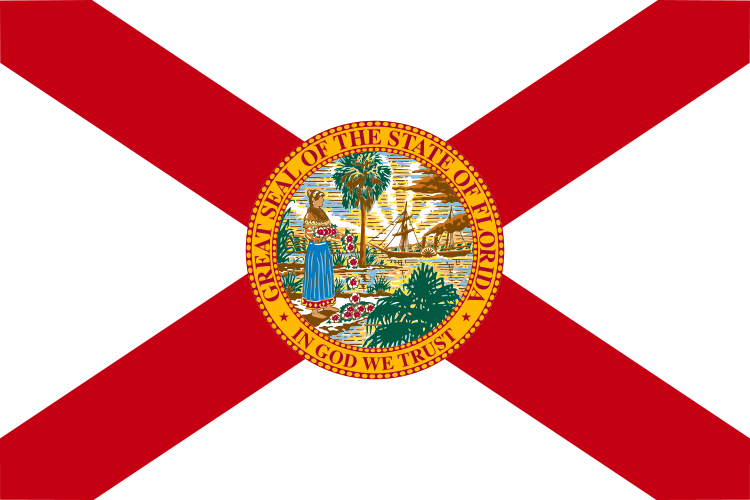 April 8, 2012
by Christopher Parker (@wheresbossman)
[RESULTS] Florida State Paddle Championships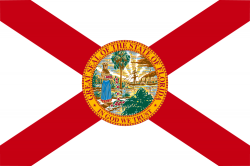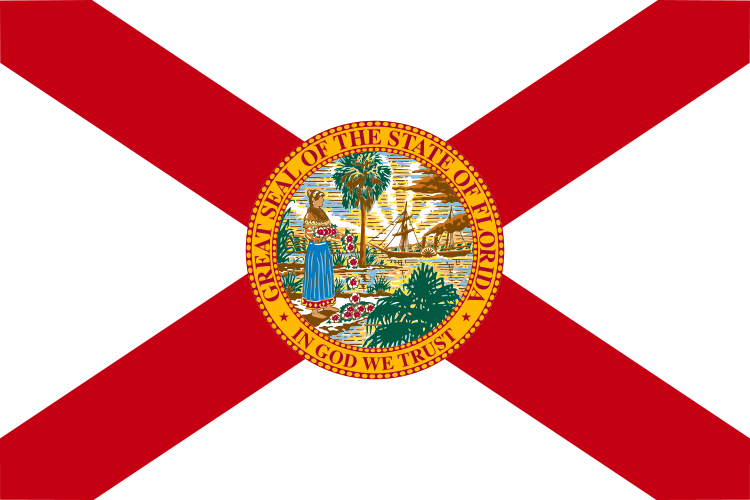 Chase Kosterlitz has won the 2012 Florida State Paddle Championships, which were held on Saturday 7th @ Cocoa Beach.
The Fanatic International Team Rider blitzed the field and was the only paddler to finish in under two hours.
Packet Casey took out the men's 12'6″ division while Helga Goebel won the women's state title.
Full results below with pics and video coming shortly.
*****
2012 Florida State Paddle Championships RESULTS
Click "M/F" to switch between Men's and Women's Results
Click "Class" to sort results by Board Class 

| M/F | # | Name | Time | Class | Class # | Division | Div # |
| --- | --- | --- | --- | --- | --- | --- | --- |
| M | 1 | Chase Kosterlitz | 1:59:02 | 14' | 1 | 18-29 | 1 |
| M | 2 | Patrick Klemawesch | 2:02:02 | Unlim | 1 | 30-39 | 1 |
| M | 3 | Nicholas Leason | 2:05:19 | 14' | 2 | 18-29 | 2 |
| M | 4 | Ian McFarland | 2:08:00 | 14' | 3 | 18-29 | 3 |
| M | 5 | Nick Bjork | 2:09:07 | 14' | 4 | 30-39 | 1 |
| M | 6 | Mark Weinzierl | 2:12:46 | Unlim | 2 | 50+ | 1 |
| M | 7 | Charlie Howden | 2:13:18 | 14' | 5 | 30-39 | 2 |
| M | 8 | Packet Casey | 2:14:15 | 12'6" | 1 | 30-39 | 1 |
| M | 9 | Matthew McDonald | 2:14:17 | 12'6" | 2 | 30-39 | 2 |
| M | 10 | Rand Perkins | 2:15:53 | 14' | 6 | 50+ | 1 |
| M | 11 | Michael Conlee | 2:16:55 | 14' | 7 | 18-29 | 4 |
| M | 12 | Ty Miller | 2:17:17 | 14' | 8 | 18-29 | 5 |
| M | 13 | Chris Stephan | 2:17:24 | 14' | 9 | 30-39 | 3 |
| M | 14 | Darian Hildreth | 2:17:35 | 14' | 10 | 30-39 | 4 |
| M | 15 | Brad Ward | 2:18:39 | 14' | 11 | 18-29 | 6 |
| M | 16 | Jesse Kautz | 2:19:23 | 14' | 12 | 30-39 | 5 |
| M | 17 | Jock McCain | 2:22:37 | 14' | 13 | 50+ | 2 |
| M | 18 | Michael Westenberger | 2:23:08 | 12'6" | 3 | 30-39 | 3 |
| M | 19 | Mark Athanacio | 2:23:20 | 12'6" | 4 | 40-49 | 1 |
| M | 20 | David Leach | 2:23:47 | 14' | 14 | 50+ | 3 |
| M | 21 | Todd Waskuch | 2:25:50 | 12'6" | 5 | 40-49 | 2 |
| M | 22 | Matt Wise | 2:26:50 | 12'6" | 6 | Under 17 | 1 |
| M | 23 | Jamie Twigg | 2:27:37 | 12'6" | 7 | 30-39 | 4 |
| M | 24 | Christain Cook | 2:27:58 | 12'6" | 8 | 40-49 | 3 |
| M | 25 | Jermaine Vaine | 2:28:07 | 12'6" | 9 | 30-39 | 5 |
| M | 26 | Andrew Gauche | 2:28:32 | 12'6" | 10 | 30-39 | 6 |
| M | 27 | Chip Bock | 2:28:35 | 14' | 15 | 40-49 | 1 |
| M | 28 | Joey Kolisch | 2:29:07 | 12'6" | 11 | 50+ | 1 |
| F | 29 | Helga Goebel | 2:34:59 | F12'6" | 1 | 30-39 | 1 |
| M | 30 | Mark Shen | 2:36:48 | Unlim | 3 | 40-49 | 1 |
| M | 31 | Adam Cain | 2:36:51 | 14' | 16 | 40-49 | 2 |
| M | 32 | Andrew White | 2:36:57 | 14' | 17 | 18-29 | 7 |
| M | 33 | Frank Dillenburg | 2:39:31 | 14' | 18 | 40-49 | 3 |
| M | 34 | Sandy Deely | 2:43:18 | 14' | 19 | 50+ | 4 |
| F | 35 | Jessica Rando | 2:43:50 | F12'6" | 2 | 18-29 | 1 |
| M | 36 | Steve Phillips | 2:45:39 | 14' | 20 | 40-49 | 4 |
| F | 37 | Mary Anne Boyer | 2:46:08 | F12'6" | 3 | 40-49 | 1 |
| M | 38 | Mark Cannon | 2:46:18 | 12'6" | 12 | 50+ | 2 |
| M | 39 | Delkar Dasilva | 2:46:20 | 14' | 21 | 30-39 | 6 |
| M | 40 | Jason Geiger | 2:47:00 | 12'6" | 13 | 40-49 | 4 |
| M | 41 | Jim Higgins | 2:47:07 | 14' | 22 | 50+ | 5 |
| M | 42 | Trapper Chechak | 2:49:00 | 12'6" | 14 | Under 17 | 2 |
| M | 43 | Wil Compton | 2:51:06 | 12'6" | 15 | 50+ | 3 |
| M | 44 | Chad White | 2:53:11 | 12'6" | 16 | 40-49 | 5 |
| M | 45 | Brent Brown | 2:53:16 | 14' | 23 | 40-49 | 5 |
| M | 46 | Dean Longo | 2:58:50 | 14' | 24 | 40-49 | 6 |
| F | 47 | Kristin Apotsos | 2:59:38 | F12'6" | 4 | 30-39 | 2 |
| M | 48 | Jeff Berry | 3:00:10 | 14' | 25 | 40-49 | 7 |
| F | 49 | Domnique Vallee | 3:03:04 | F12'6" | 5 | 30-39 | 3 |
| M | 50 | Eric Enrique | 3:04:52 | 14' | 26 | 40-49 | 8 |
| M | 51 | Steve Updegraft | 3:06:23 | Unlim | 4 | 50+ | 2 |
| M | 52 | Hal Dearing | 3:07:37 | Unlim | 5 | 40-49 | 2 |
| F | 53 | Kathy Wallace | 3:09:11 | F12'6" | 6 | 40-49 | 2 |
| F | 54 | Allison Shirley | 3:10:30 | F12'6" | 7 | 18-29 | 2 |
| M | 55 | David Dean | 3:11:17 | 12'6" | 17 | 50+ | 4 |
| F | 56 | Karen Mirlenbrink | 3:12:13 | F12'6" | 8 | 30-39 | 4 |
| M | 57 | Albert Cichra | 3:13:59 | 12'6" | 18 | 50+ | 5 |
| M | 58 | Brian Fedor | 3:14:35 | 12'6" | 19 | 18-29 | 1 |
| M | 59 | David Rush | 3:17:50 | 12'6" | 20 | 50+ | 6 |
| F | 60 | Bailey Rosen | 3:20:13 | F12'6" | 9 | Under 17 | 1 |
| M | 61 | Andrew Houvouras | 3:22:12 | 14' | 27 | 40-49 | 9 |
| M | 62 | Jeff Comer | 3:23:34 | 14' | 28 | 50+ | 6 |
| F | 63 | Bernadette Leach | 3:23:55 | F12'6" | 10 | 50+ | 1 |
| F | 64 | Ashley Clarkin | 3:30:16 | F12'6" | 11 | 18-29 | 3 |
| M | 65 | Jeff Kauttu | 3:33:03 | 14' | 29 | 50+ | 7 |
| M | 66 | Pete Zitere | 3:38:56 | 12'6" | 21 | 40-49 | 6 |
| M | 67 | Conrad Garcia | 3:40:33 | 12'6" | 22 | 50+ | 7 |
| F | 68 | Trish Miller | 3:40:59 | F12'6" | 12 | 18-29 | 4 |
| F | 69 | Monica Arche | 3:45:00 | F12'6" | 13 | 30-39 | 5 |
| M | 70 | Alexander DeShazer | 4:01:20 | 14' | 30 | 30-39 | 7 |
| F | 71 | Teresa Woodley | 4:07:20 | F12'6" | 14 | 50+ | 2 |
| M | 72 | Charles Mucciolo | 4:08:00 | 12'6" | 23 | 50+ | 8 |