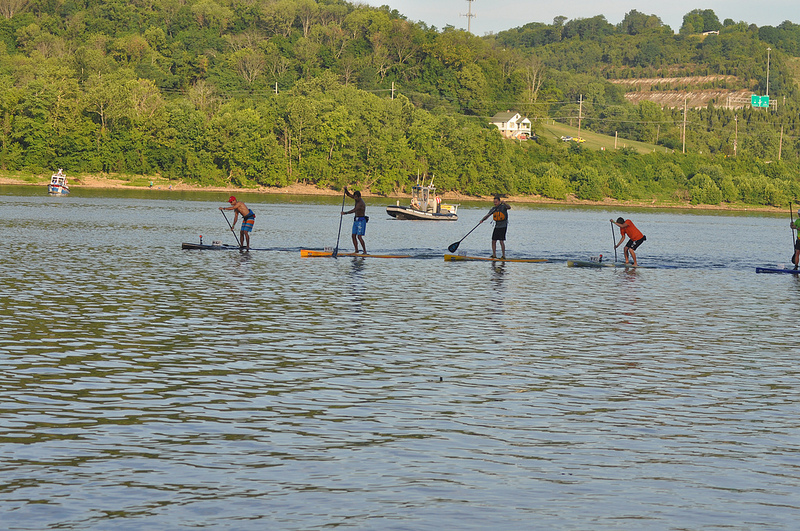 June 26, 2012
by Christopher Parker (@wheresbossman)
[RESULTS] New Territory For SUP @ Cincinatti Paddlefest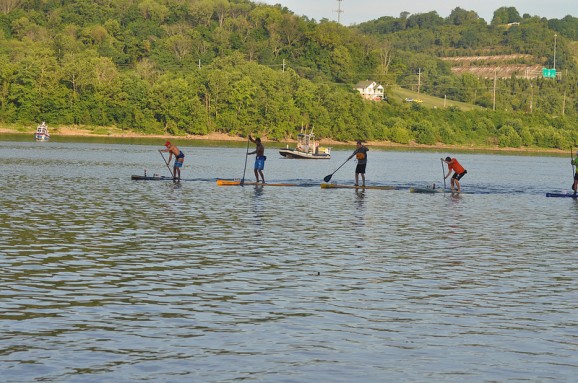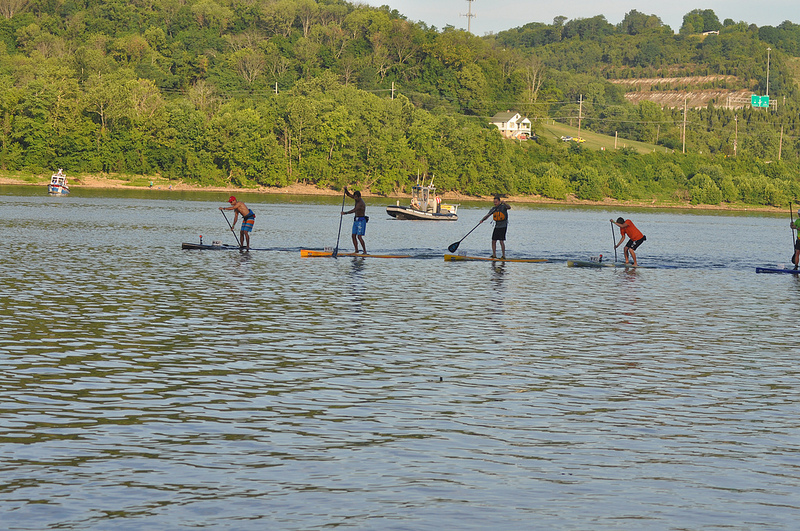 While Ohio isn't exactly the first place that comes to mind when you think about SUP racing, it's definitely a major hub for paddle sports in general.
The 2012 Cincinatti Paddlefest attracted over 2,000 paddlers to the Ohio River, with Jim Terrell leading the charge for Stand Up Paddling. The Quickblade Paddles founder was joined by several former Olympic team mates as well as some of the new generation of SUP racers such as Bailey Rosen.
In the Mad Scientist's own words:
"Paddle fest was awesome. The weather in Cincinnati was perfect for the weekend's festivities.

We introduced over 70 new people to SUP on Friday afternoons demos with lots of kids and adults of all ages. Everyone had a blast.

Saturday's turnout was unreal with over 2,200 paddlers and about 80 racers in all. There were 14 in the first ever SUP race where Quickblade was the presenting sponsor this year. The downtown Cincinnati skyline was beautiful and the finish line was just a few meters after the fire boat which pumped and endless stream of water in the air that made for a nice finish shower for all interested contestants.

We had an after party "Olympic Canoe Reunion" with 5 former US Olympic Canoeists that consisted of: Roland Muhlen (1972, 1976 and 1980), Dave Landenwitch (1976), Rob Plankenhorn (1980 and 1984), Jim Terrell (1984, 1988, 1992 and 1996) and Greg Steward (1988 and 1992)."
So while this race didn't have the largest number of competitors, in five years it'll probably be seen as a big step forward in having SUP racing accepted as a more mainstream paddle sport, as well as growing it beyond its traditional homes of California and Hawaii.
Scroll down past the results for some great pics of the action in Cincinatti.
*****
Cincinatti Paddlefest – Men's 5k SUP Race RESULTS
1st: Jim Terrell // 51:25:10
2nd: Robert Planhkenhorn // 51:39:09
3rd: Eric Muhlen // 1:03:07:52
4th: Adrian Angell // 1:06:36:93
5th: Bob Diehl // 1:08:16:60
6th: Clay Knecht // 1:11:23:93
7th: Arthur Martens // 1:18:03:83
8th: Kevin Seall // 1:18:56:81
9th: John Antonczak // 1:21:46:09
Cincinatti Paddlefest – Women's 5k SUP Race RESULTS
1st: Bailey Rosen // 58:24:80
2nd: Barbara Cawston // 1:10:22:69
3rd: Kaki Donahue // 1:11:33:06
4th: Shawna Van Gilder // 1:16:08:25
5th: Karla Sanchez // 1:42:56:87
*****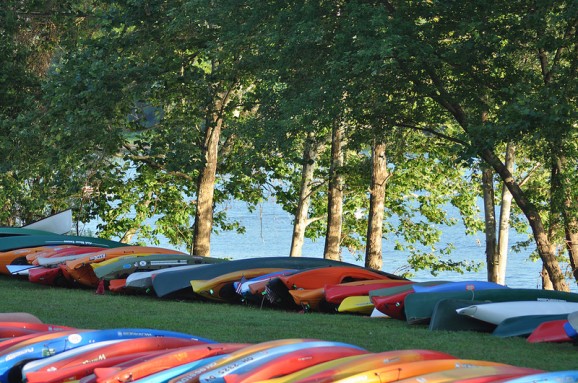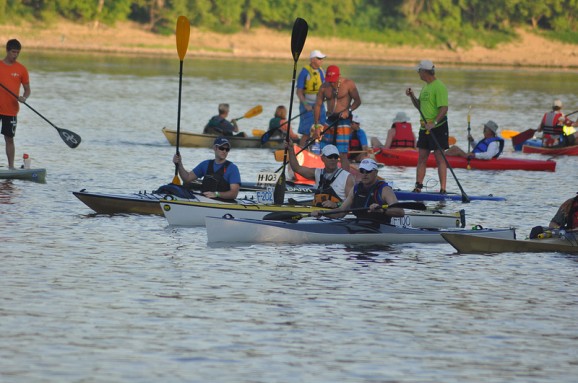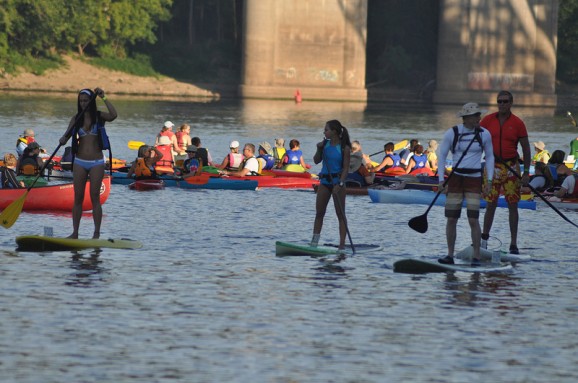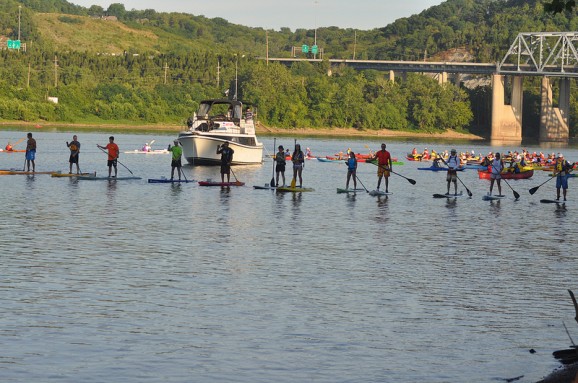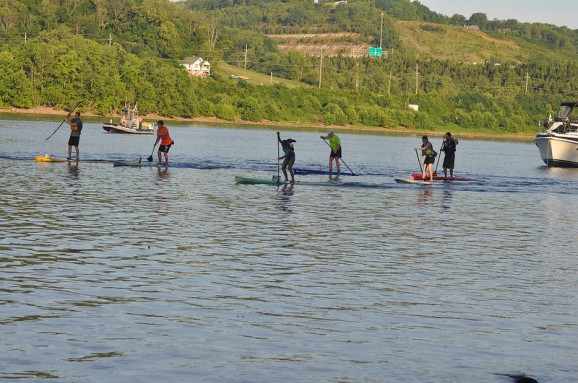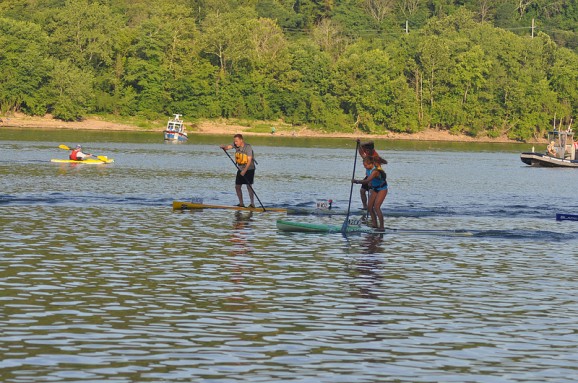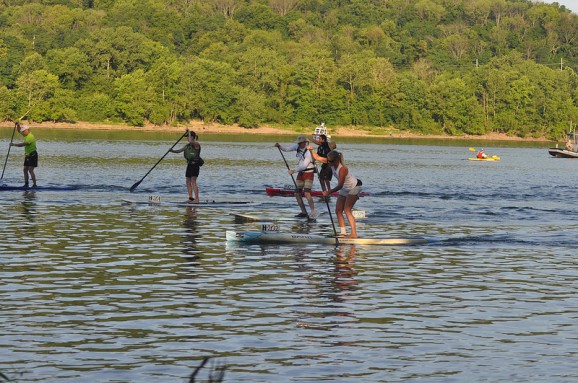 Check out the full Paddlefest photo gallery on Flickr.