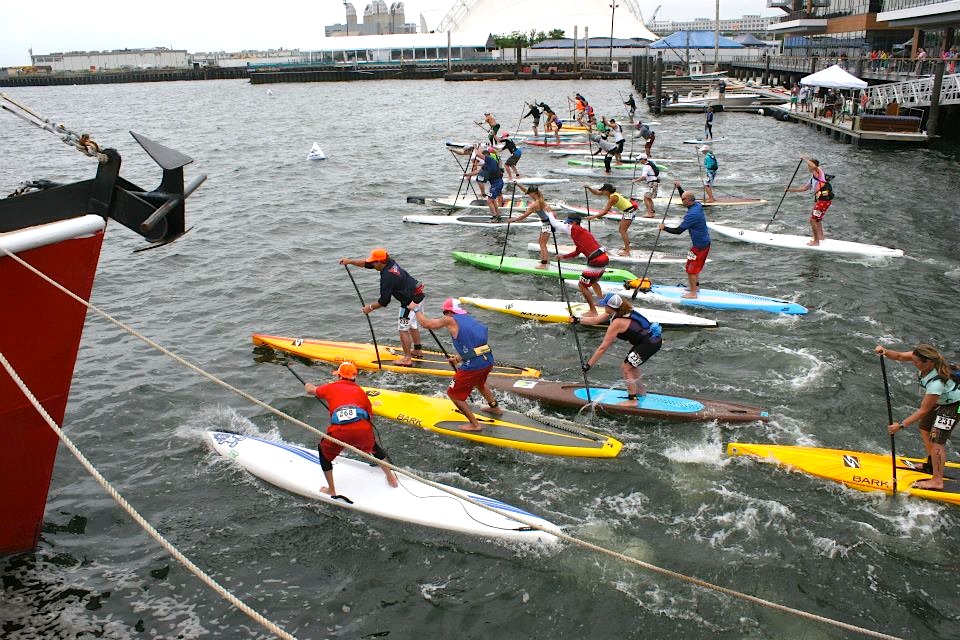 [RESULTS] Boston Tea Paddle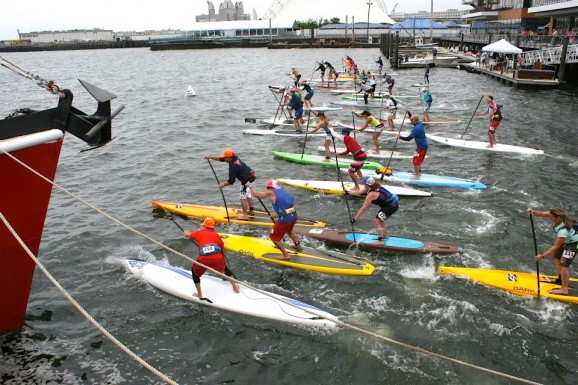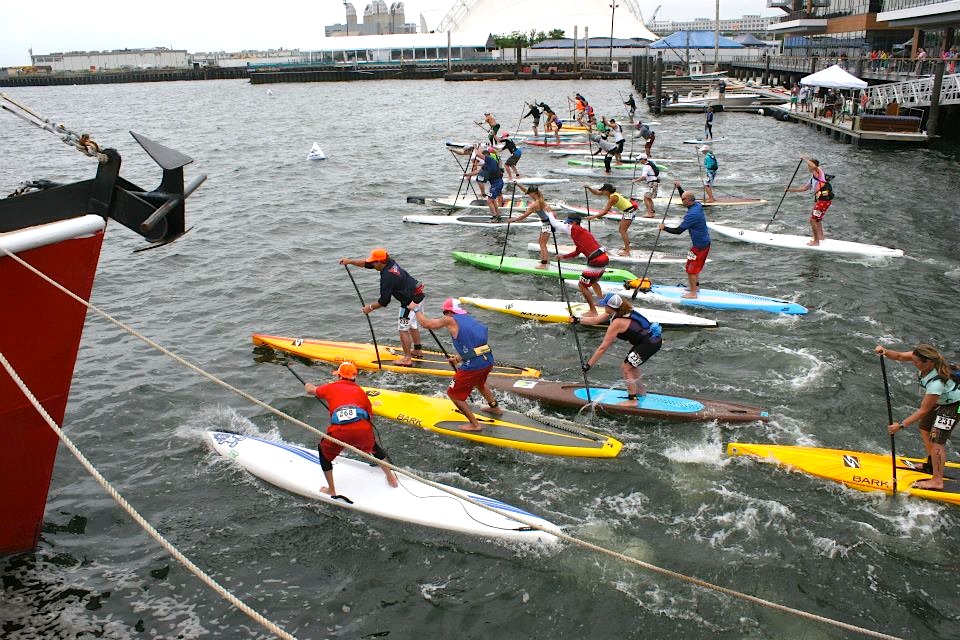 Take a look at the action from the Boston Tea Paddle on the weekend. The races were held at Boston's Liberty Wharf and drew plenty of stand up paddlers from across Massachusetts and New Hampshire.
There were heaps of races on offer, including the elite 5 miler and a 9 mile distance race. Take a look at the early results below and check back soon for full results, pics and race video.
*****
Boston Tea Paddle – 5 mile Elite Race Results
coming soon
Boston Tea Paddle – 9 mile Distance Race Results
coming soon
Boston Tea Paddle – Sprint Race Results
coming soon
Boston Tea Paddle – 2.5 Mile Open Race Results
1st James Dawson 0:33:34
2nd Chris Caisey 0:33:50
3rd Andrew Glidden 0:33:52
4th Tracy Carlsen 0:34:01
5th David Daglio 0:34:42
6th Stephen Alepa 0:34:50
7th Ginger Kellar 0:35:35
8th James Dawson 0:35:37
9th Peter Sheer 0:37:28
10th Jay Niles 0:37:49
11th Dustin Boutet 0:37:49
12th John Chino 0:38:21
13th Scott Campbell 0:38:25
14th Phillip Katz 0:38:28
15th Jacob Dylengoski 0:40:04
16th Tchukki  Andersen 0:40:34
17th Robert  Babcock 0:40:35
18th Jon Beauchesne 0:40:43
19th Frank Rossi 0:42:35
20th John del Rosario 0:43:05
21st Laura Rock 0:43:16
22nd Bob Thurston 0:43:43
23rd Cecily Cushman 0:46:39
24th Kristina Daglio 0:46:50
25th Gavin Nathan 0:46:53
26th Lily Niles 1:05:58