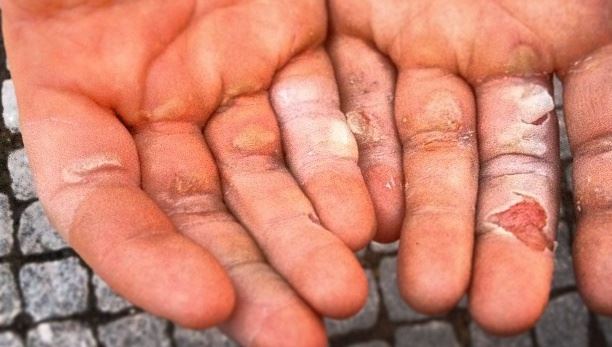 September 11, 2013
by Christopher Parker (@wheresbossman)
This Guy Finished A 220km SUP Race On An Inflatable…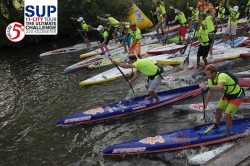 If you had to race over 200kms on a SUP, which type of board would you choose? Probably a nice, sleek, 14 foot carbon fiber design, yeah? That's what most paddlers would go for, but not Sam Ross from the UK, who last week paddled the entire SUP 11 City Tour on an inflatable.
Up to 45kms of flat water paddling every day for five days straight. On an inflatable.
The SUP 11 City Tour is tough enough at the best of times, even when you've got a carbon race board under your feet. Doing it on an inflatable SUP sounds just plain wrong. But Sam's result on his 14 foot Red Paddle Co. inflatable shows once again that blow-ups aren't that much slower than their far more glamorous (yet far less practical) carbon fiber brethren.
Sam finished a respectable 14th overall in the 2013 11 Cities, despite losing a few spots on the final day due to a paddle malfunction. From what we can gather, Sam is probably the first person to ever complete the SUP 11 City Tour on an inflatable board (and he's definitely the highest ever finisher on one).
Red Paddle Co. (Sam's sponsor) were one of the first to start making inflatable SUP boards and are still considered one of the best. Unlike most brands, Red focuses pretty much exclusively on the inflatables market, which allows them to give their R&D a priority and come up with some pretty solid racing boards that can be paddled fast and then packed into a carry bag at the finish line.
I've tried a lot of different inflatable SUP boards lately and am constantly surprisd by how quick some of them are. We've already seen some big races in 2013 on inflatables, while I very clearly remember Gaetene Sene paddling an inflatable in the 2012 BOP Elite Race (I remember because he came flying past me on the thing). There was even one entrant in the 2013 Molokai-2-Oahu on an inflatable. Seriously.
So don't be surpised if you see a few iSUPs at your next race and don't take it personally if they go paddling straight past you, because they're probably faster than you think…