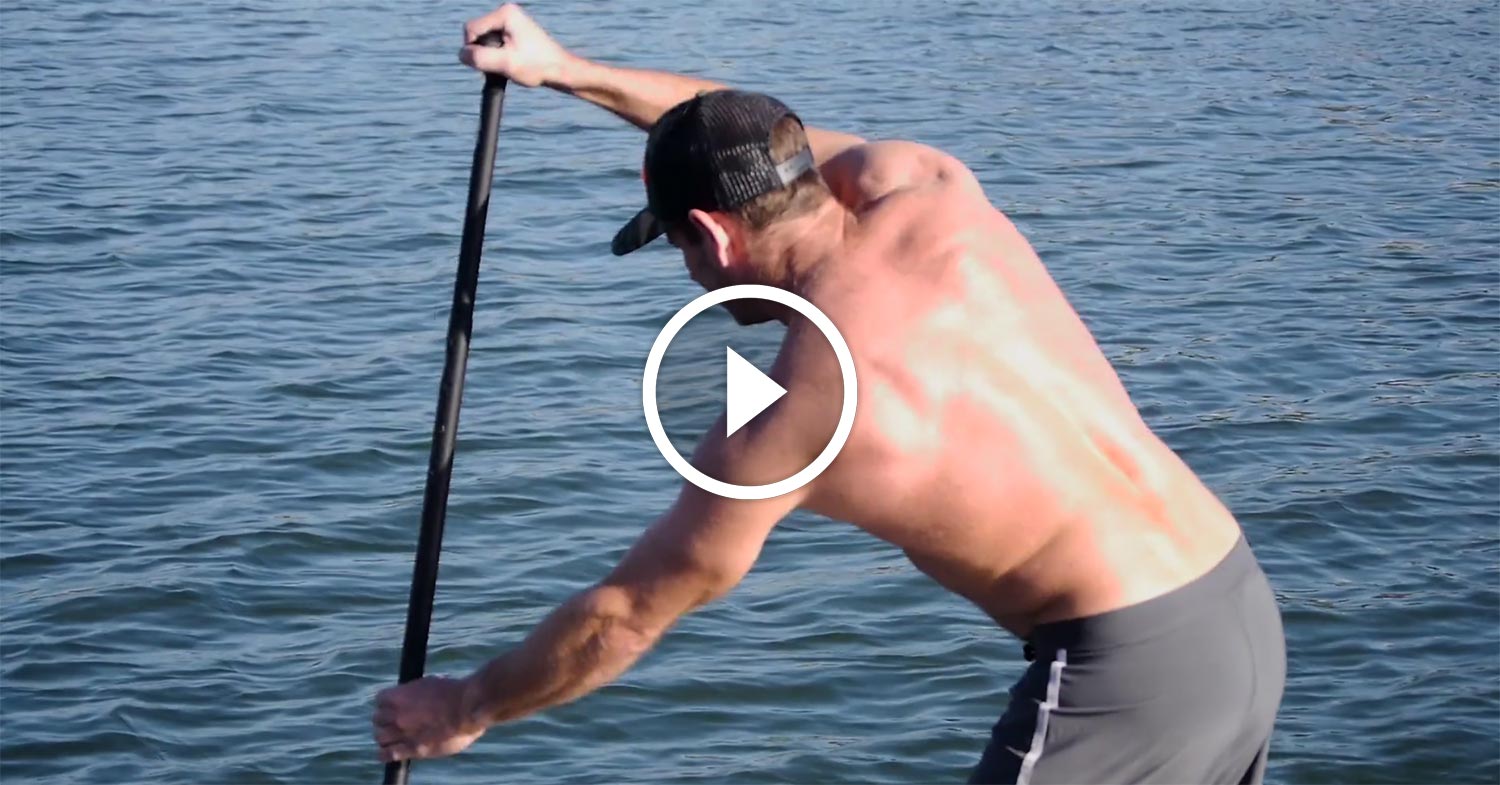 February 9, 2017
by Christopher Parker (@wheresbossman)
WATCH: An In-Depth Look at the New Quickblade 'Smart Paddle' Training Tool
Industry leader Quickblade Paddles has partnered with sports tracking device maker Motionize to produce the QB Smart Paddle, a new training tool that represents the next step in Quickblade's long-standing commitment to innovation in the world of stand up paddle boarding.
This new paddle, which sees a Montionize device embedded inside an adjustable QB race shaft, tracks metrics such as distance per stroke and number of strokes per side. Some of the kayak-based training gadgets already offer something similar, but what makes the QB Smart Paddle apart unique is that it also measures the angle of your paddle shaft and blade on every stroke, which should give you a greater insight into how efficiently you're paddling.
The Quickblade Smart Paddle also includes GPS map tracking and live coaching feedback via an integrated app, among other features.
This was first announced last month at Surf Expo, but I only recently caught up with the Mad Scientist himself, Jim Terrell, to hear the story behind it.
Jim is always excited about the latest improvements he comes up with – the main reason Quickblade is such a trusted brand is because this guy is so passionate about innovating – but he seemed particularly eager to get the Smart Paddle into the hands of regular paddlers and see just how much it can benefit them. And he's been working on this paddle for a long time – I first chatted with him about a very early prototype over two years ago.
While QB has long been considered the 'Ferrari of paddles,' one of their biggest assets isn't their equipment but their team. Many of the best paddlers in the world are part of the QB family, while even some that aren't choose to race with Quickblades just because the paddles are that good. And it's that team that'll prove a priceless part of the Smart Paddle experience, with QB planning to test their top riders and then share that data with Smart Paddle buyers to give everyone a benchmark guide.
I won't ramble on because the videos below do a much better job of explaining the actual product. First up is the original clip that announces the Smart Paddle and gives a quick summary, then below that we've got Jimmy Terrell showing us in-depth exactly how it works.
The Quickblade Smart Paddle will be available from QB and specialty SUP stores next month.