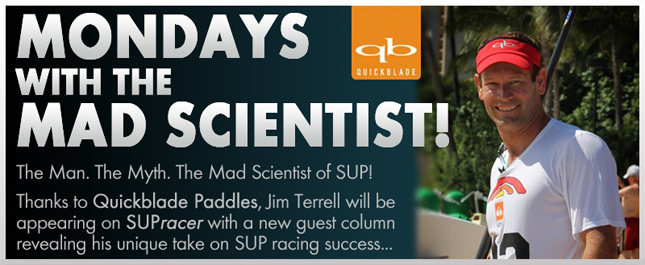 EXPOSED: Team Quickblade's Secret New SUP Race Training Techniques…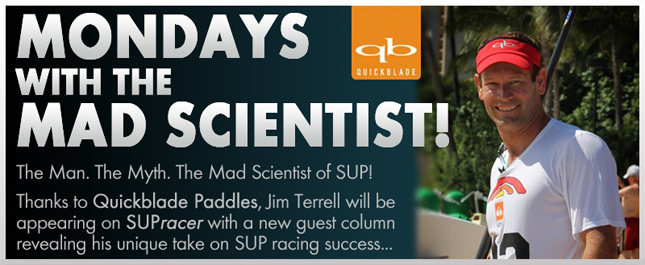 Boss Man's note: Jim Terrell and the Team at Quickblade Paddles are known around the world as one of the most successful Stand Up Paddle racing teams. Their roster boasts the likes of Jamie Mitchell, Candice Appleby, Chase Kosterlitz and dozens more of the world's finest.
But now, in this SUPracer.com exlusive, we can reveal the secret, ultra-stealth new training techniques being deployed by the Mad Scientist, Jim Terrell, to give his team that extra boost when they paddle. This video features Fernando Stalla and Ryan Helm completing what can only be described as "the bucket training" routine… The secret's out Quickblade!