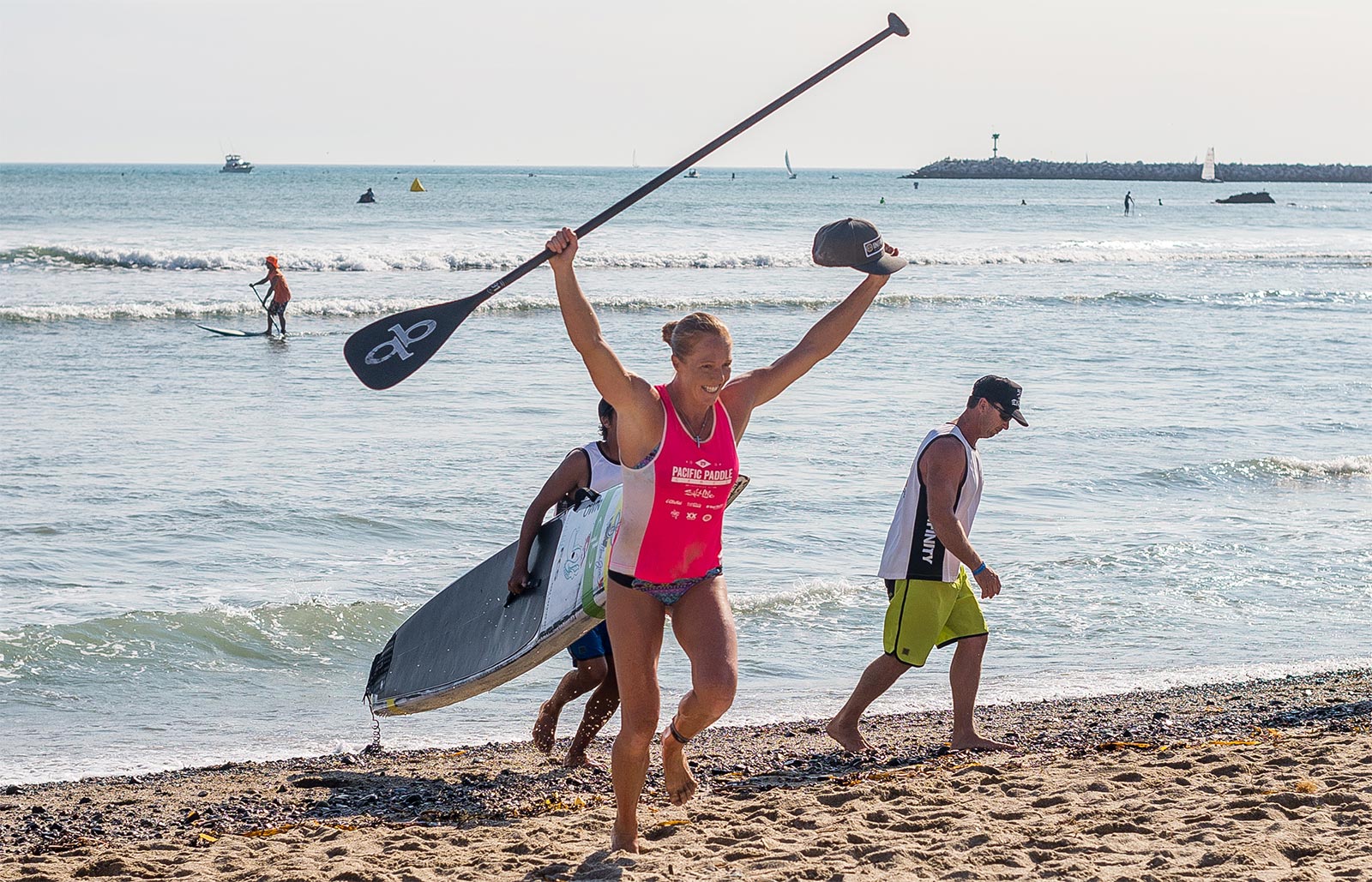 February 16, 2016
by Christopher Parker (@wheresbossman)
Candice Appleby Joins the Kelly Slater-Backed "Purps" Team
Candice Appleby has officially joined the Purps drink team, adding to the Infinity, Quickblad and several other stickers already on her race board.
The reigning Pacific Paddle Games champion and 2x ISA World Champ joins the purple drink brand, which was co-founded by none other than Kelly Slater himself. Candice has been downing the drink for over a year, but is now officially part of the team.
The SoCal-based brand sells a range of energy, hydration and vitamin drinks, which it uses to promote its positive mission statement. At a time when the SUP industry is plateauing somewhat, it's great to see more and more non-endemic brands sponsoring athletes and helping elevate the world of stand up paddling — props to Purps for supporting SUP.
(Also doesn't hurt that Purps is an addictively tasty drink…)
From the official press release:
Purps is excited to announce the signing of SUP World Champion, positive role model and health spokesperson, Candice Appleby. A unique individual who's passion for healthy living transcends all boundaries, Candice has thrived in the ocean for as long as she can remember. From a very early age, salt water has run through her veins.