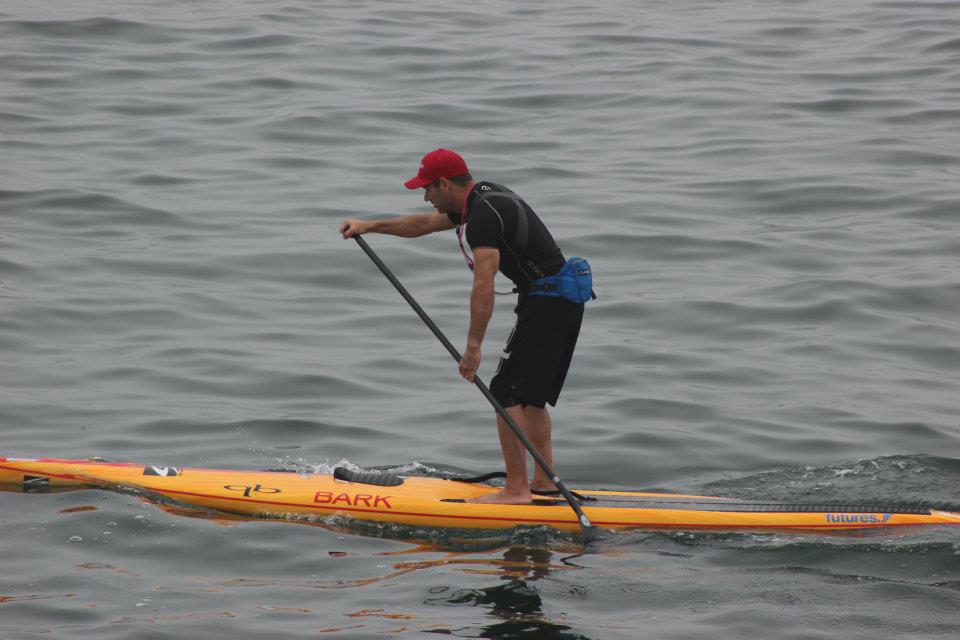 April 21, 2012
by Christopher Parker (@wheresbossman)
[RESULTS] Stand Up For Clean Water SUP Race, Santa Monica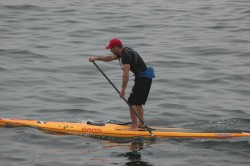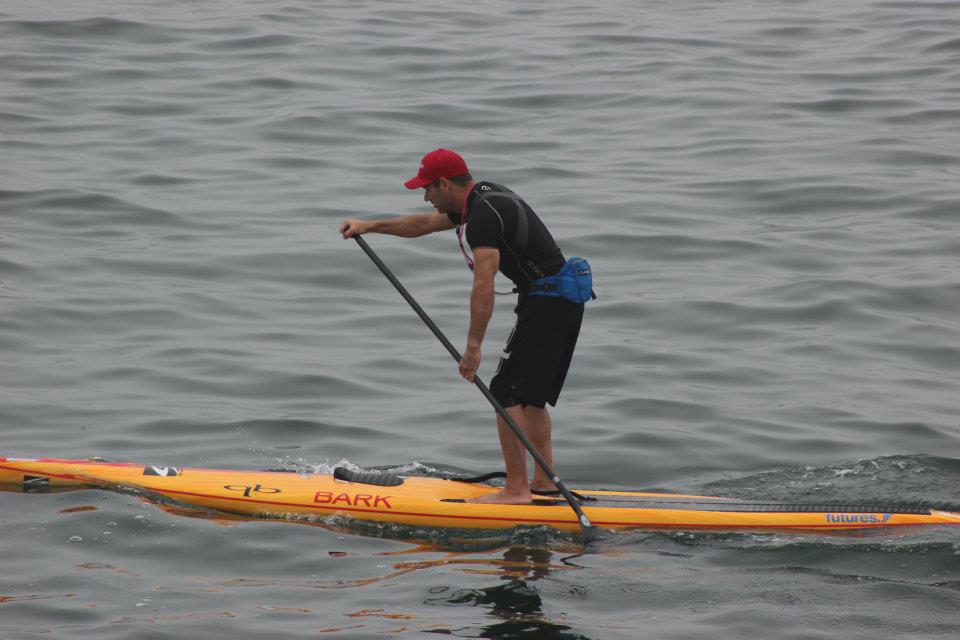 Check out the action from today's Stand Up For Clean Water SUP race in Santa Monica, California.
The event was presented by the Waterkeeper Alliance in support of Santa Monica Baykeeper and featured a 5 mile Elite race and 1 mile Fun race.
Fernando Stalla took out the men's Elite race, half a minute ahead of Quickblade's Jimmy Terrell. Meanwhile Alison Riddle won the women's division, with Kristin Thomas second.
Scroll down for full results and pics (big thanks to OnIt Pro for the great photos).
Can't wait for the next race? From California to Catalunya, check out where all the stand up paddle races  are happening, right around the world.
*****
2012 Stand Up For Clean Water Elite Race RESULTS
Click "M/F" to sort between men's and women's results
Click "Class" or "Division" to sort results by board class and age division

| M/F | # | Name | Time | Class | Class # | Division | Div # |
| --- | --- | --- | --- | --- | --- | --- | --- |
| M | 1 | Fernando Stalla | 0:51:41 | 14' | 1 | 17-29 | 1 |
| M | 2 | Jim Terrell | 0:53:06 | 14' | 2 | 40-49 | 1 |
| M | 3 | John Becker | 0:54:14 | 14' | 3 | 50+ | 1 |
| M | 4 | Partick OHea | 0:56:19 | 14' | 4 | 30-39 | 1 |
| M | 5 | Matt Parker | 0:56:21 | 14' | 5 | 30-39 | 2 |
| M | 6 | Brian Kane | 0:57:07 | 12'6" | 1 | 40-49 | 1 |
| M | 7 | Chuck Trout | 0:57:15 | 14' | 6 | 50+ | 2 |
| M | 8 | John Goodman | 0:57:37 | 14' | 7 | 50+ | 3 |
| M | 9 | Phil Coffman | 0:58:22 | 12'6" | 2 | 40-49 | 2 |
| M | 10 | Matt Hughes | 0:59:14 | 12'6" | 3 | 17-29 | 1 |
| F | 11 | Allison Riddle | 0:59:21 | F12'6" | 1 | F17-29 | 1 |
| M | 12 | Tim Sanford | 0:59:41 | 14' | 8 | 30-39 | 3 |
| M | 13 | Terry Haggar | 0:59:54 | 12'6" | 4 | 50+ | 1 |
| M | 16 | Shep Nelson | 1:01:28 | 14' | 10 | 30-39 | 4 |
| M | 14 | Mark McCarthy | 1:01:29 | 14' | 9 | 40-49 | 2 |
| F | 15 | Kristin Thomas | 1:01:33 | F12'6" | 2 | F40-49 | 1 |
| M | 17 | Kevin Dowdee | 1:02:41 | 12'6" | 5 | 40-49 | 3 |
| M | 18 | Joe Bark | 1:03:09 | 14' | 11 | 50+ | 4 |
| M | 19 | Barklie Griggs | 1:03:15 | 12'6" | 6 | 40-49 | 4 |
| M | 20 | Greg Starczak | 1:04:06 | 14' | 12 | 50+ | 5 |
| M | 21 | Scott Cohen | 1:04:48 | 14' | 13 | 40-49 | 3 |
| M | 22 | Chris Curl | 1:04:56 | 12'6" | 7 | 17-29 | 2 |
| M | 23 | Logan Bounds | 1:05:26 | 12'6" | 8 | 17-29 | 3 |
| M | 24 | Marcus Young | 1:05:34 | 12'6" | 9 | 30-39 | 1 |
| M | 25 | Tami Starczaak | 1:06:40 | 12'6" | 10 | 50+ | 2 |
| M | 26 | Pat McGloin | 1:07:16 | 12'6" | 11 | 50+ | 3 |
| F | 27 | Mandy McDonnell | 1:10:58 | F14' | 1 | F30-39 | 1 |
| M | 28 | Steve Dahlberg | 1:11:29 | 14' | 14 | 40-49 | 4 |
| M | 29 | Robert Ardigo | 1:13:00 | 14' | 15 | 30-39 | 5 |
| M | 30 | Dylan Marks | 1:14:27 | Surf | 1 | 17-29 | 1 |
| M | 31 | Chris Andrews | 1:14:28 | Surf | 2 | 50+ | 1 |
| M | 32 | Greg Scott | 1:15:15 | Surf | 3 | 17-29 | 2 |
| M | 33 | Mike Miller | 1:20:17 | 14' | 16 | 30-39 | 6 |
| M | 34 | Heath Hamilton | 1:20:57 | Surf | 4 | 30-39 | 1 |
| F | 35 | Diana Vaughan | 1:21:32 | 14' | 17 | F30-39 | 1 |
| F | 36 | Kate Burger | 1:21:34 | F Surf | 1 | F30-39 | 1 |
| M | 37 | Johnny Youngblood | 1:22:28 | Surf | 5 | 30-39 | 2 |
| M | 38 | Tom Conson | 1:23:23 | Surf | 6 | 40-49 | 1 |
| M | 39 | Jesse Kaplan | 1:23:35 | Surf | 7 | 17-29 | 3 |
| M | 40 | Jerry Cohen | 1:27:09 | Surf | 8 | 30-39 | 3 |
| F | 41 | Kim Wyman | 1:28:00 | F Surf | 2 | F 30-39 | 1 |
| F | 42 | Sheila Shea | 1:33:15 | F Surf | 3 | F 40-49 | 1 |
| M | 43 | Greg Welch | 1:33:33 | Surf | 9 | 30-39 | 4 |
| M | 44 | David Vukadiwoutch | 1:39:57 | Surf | 10 | 40-49 | 2 |
| M | 45 | Ross Prout | 1:48:08 | Surf | 11 | 40-49 | 3 |
*****
2012 Stand Up For Clean Water Fun Race RESULTS
| M/F | # | Name | Time | Division |
| --- | --- | --- | --- | --- |
| M | 1 | Marten Stroebel | 0:15:19 | Mens 12'6 40-49 |
| M | 2 | Raphael Lunnetta | 0:17:07 | Mens Surf 40-49 |
| M | 3 | Evan Hibbard | 0:17:25 | Juniors Surf 13-16 |
| M | 4 | Kyle Kushner | 0:18:05 | Mens 12'6 30-39 |
| M | 5 | Dylan Bruno | 0:18:14 | Mens Surf 30-39 |
| M | 6 | Ross Furakawa | 0:19:11 | Mens Surf 40-49 |
| M | 7 | Kevin McCartht | 0:19:31 | Mens 14' 50+ |
| M | 8 | Chris Chee | 0:21:00 | Mens Surf 40-49 |
| M | 9 | Sean Yousseffi | 0:22:10 | Mens Surf 40-49 |
| M | 10 | Mike Nardelli | 0:22:30 | Mens ?? |
| M | 11 | Mahrn Tashmi | 0:22:39 | Mens Surf 50+ |
| M | 12 | Cole Vaughan | 0:23:26 | Boys 14' 12 & Under |
| F | 13 | Emily Dolber | 0:23:30 | Womens Surf 30-39 |
| M | 14 | Max Swart | 0:25:15 | Boys 12'6 12 & Under |
| M | 15 | Craig Hibbard | 0:25:20 | Mens Surf 50 & Up |
| F | 16 | Nancy Sheinbein | 0:25:23 | Womens 14' 50 & Up |
| M | 17 | Houshiang Banani | 0:25:55 | Mens Surf 40-49 |
| M | 18 | Thomas Pavlovil | 0:26:05 | Mens Surf 30-39 |
| M | 19 | Brian Meux | 0:27:40 | Mens Surf 30-39 |
| F | 20 | Nadine Chisolm | 0:27:40 | Womens Surf 50+ |
| F | 21 | Katrina Goldberg | 0:28:15 | Womens Surf 30-39 |
| M | 22 | Tom Anderson | 0:28:38 | Mens Surf 40-49 |
| F | 23 | Carmen Soriano | 0:29:50 | Womens Surf 40-49 |
| F | 24 | Mckenzie Swart | 0:29:50 | Womens 12'6" 17-29 |
| F | 25 | Andi Curl | 0:30:04 | Womens Surf 40-49 |
| F | 26 | Patricia Eltinge | 0:30:34 | Womens Surf 50+ |
| M | 27 | Tung Le | 0:30:40 | Mens ? 30-39 |
| F | 28 | Sophia Ngo | 0:30:40 | Womens ? 30-39 |
| F | 29 | Anna Kheyfets | 0:32:12 | Womens 12'6 17-29 |
| M | 30 | Cade Cohen | 0:34:58 | Boys Surf 12 & Under |