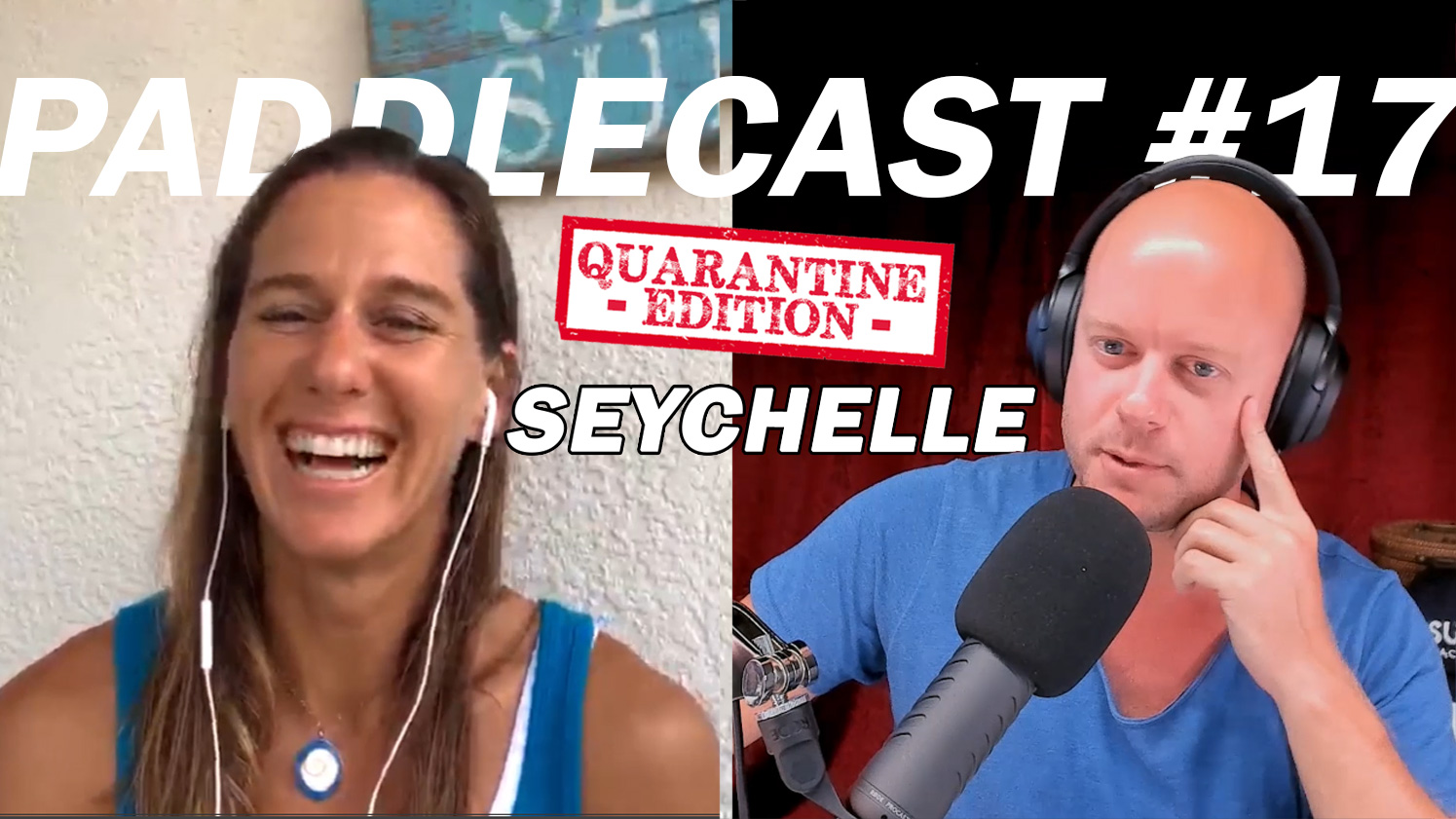 April 10, 2020
by Christopher Parker (@wheresbossman)
Seychelle talks emotional wins, heated buoy turns and why she's never been busier…
Seychelle is a Paddle Monster coach, the reigning APP world champion and current world number two on the SUP Racer World Rankings.
The Floridian has also won the famous SUP11 City Tour three times, including an emotional, come-from-behind victory in 2018, which we chat about on today's episode of Paddlecast: Quarantine Edition. Ironically, the Seychelle has been more active than ever now that she's technically out of a job. You can find her doing daily live shows on Instagram and Facebook.
Sign up for Seychelle's coaching program on paddlemonster.com, follow @seychellesup on Instagram and tune in to the Paddle Monster Facebook page for their daily live shows.
And check back in another 24 hours for the next episode of Paddlecast featuring Casper "Viking" Steinfath.
Next week, I'm going to invite you to join a paid, members-only group "Club SUP Racer" if you want to support the creative work of SUP Racer. For a few bucks a month, you can help ensure these daily podcasts (and all the other work SUP Racer produces) keeps rolling along. Keep an eye out for launch details in a few days…
Subscribe to Paddlecast on YouTube, Spotify and Apple Podcasts
---
WATCH PADDLECAST
[device](video not loading? watch on YouTube)[/device]

LISTEN TO PADDLECAST
[device](audio player not loading? listen directly on Spotify or Apple Podcasts)[/device]
SUBSCRIBE TO PADDLECAST
— YouTube
— Spotify
— Apple Podcasts