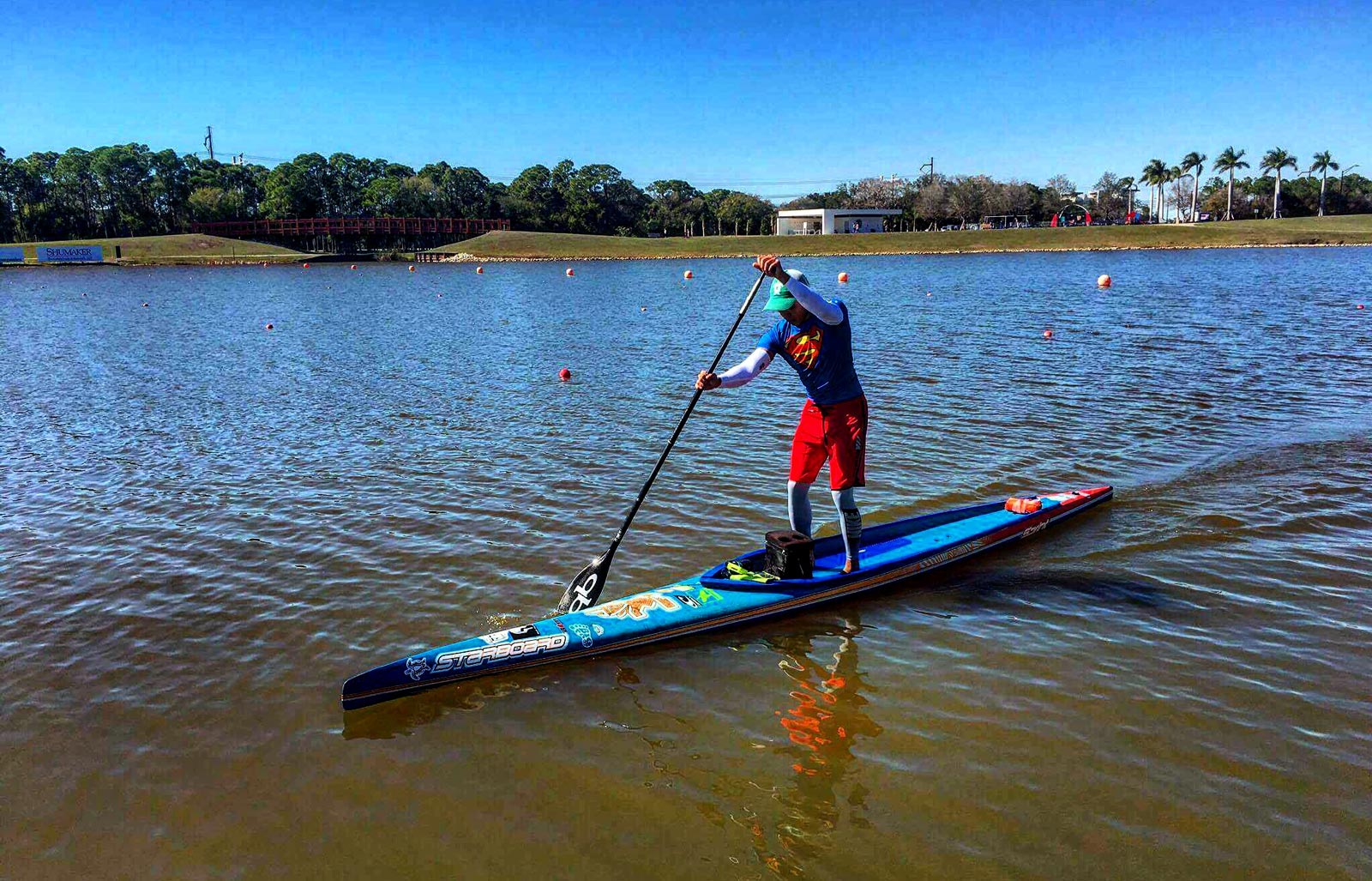 February 11, 2017
by Christopher Parker (@wheresbossman)
Florida's Robert Norman Paddles 112 Miles in 24 Hours, Breaks World Record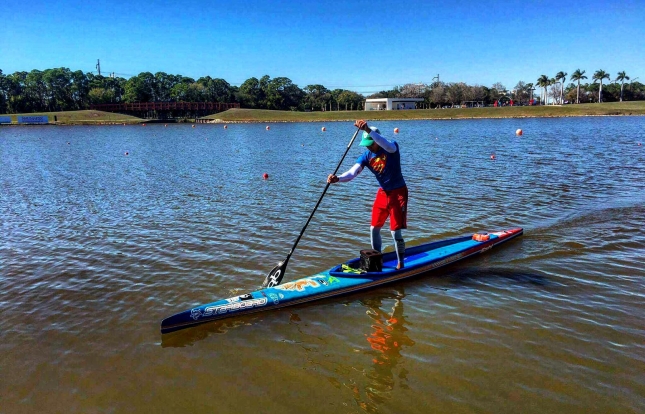 In brief: Florida's Robert Norman has broken the official world record for longest distance paddled on a SUP within 24 hours, completing 112 miles in an all day, all night effort that eclipsed the current standing of 110 miles set by Seychelle Hattingh just over 12 months ago.
Just like Seychelle's effort, the performance was monitored by the Guinness World Records company, which helps make it "official" (Robert's record is still waiting final approval but seems to have passed the criteria).
Looks like he was using the Starboard UL Sprint along with a QB paddle.
I chatted with Robert after he'd had some sleep and time to reflect on the achievement, and he put the call out for others to jump on the 24 hour .
"I want this endeavor to inspire a paddler somewhere to answer the call and beat my record. Two years ago, when I began paddling, I didn't believe I could do something like this. We all have humble starts but how we endure and progress defines us."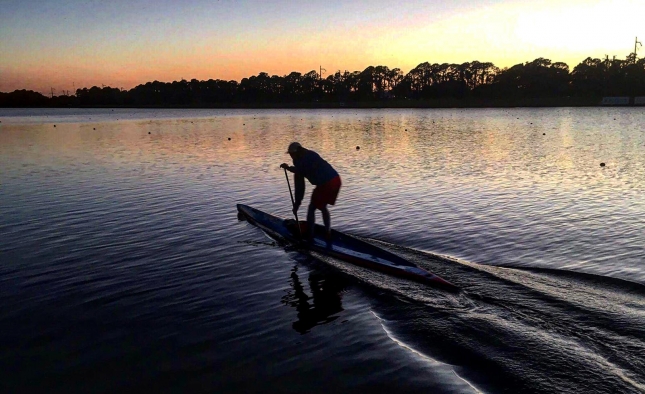 Perhaps this will become a unique little niche thing within our sport, just like the 'Hour Record' distance test has taken off in the cycling world. But just far could someone possibly go?
It'll be interesting to see. We could perhaps use the 'Non-Stop' edition of the 11 City Tour as a benchmark, with the race record sitting at just over 25 hours for the approximately 130 mile course. I'm sure "Mr. Endurance" Bart de Zwart would be able to have a good crack at the record one day as well, because if one thing's for sure, this record will be as much a mental challenge as a physical one.
In a modern world where 60 second videos on Facebook are considered long, it's kind of cool to see a movement going in the opposite direction. I hope more paddlers give the 24 hour paddle record a shot in the near future.
Congrats to Robert on the amazing performance. Follow the young guy on Instagram and give him a shout out.