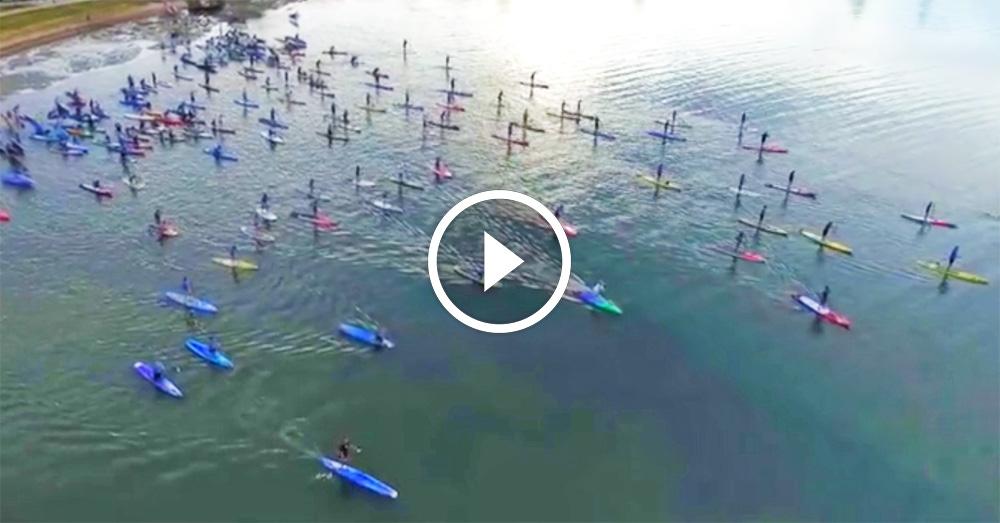 May 6, 2016
by BrisSUP Club
Paddle Out For Nick: In Memory of Brisbane Paddler Nick McDonald
Over the weekend, the South East Queensland SUP community had a paddle out for Nick McDonald, who tragically lost his life due to heart failure while downwinding on his beloved Moreton Bay two weeks ago.
Nick was not only a very keen paddler but also a great leader and promoter of the sport in the Brisbane area.
He created the popular "New Year's Eve Downwinder on Moreton Bay" video, which succeeded in his mission of putting his beloved Moreton Bay on the paddling map. He was one of the pioneers of downwinding on the Bay, and single-handedly organised downwind days that had 40 plus frothing paddlers out there at a time.
Over 180 paddlers showed up for the "Paddle Out For Nick" last week, paying their respects and showing just how loved Nick was within the local SUP community.
Nick McDonald was easily the most influential person in the Brisbane stand up paddling community, and he will be greatly missed. Nick is survived by his wife Krissie and three children.