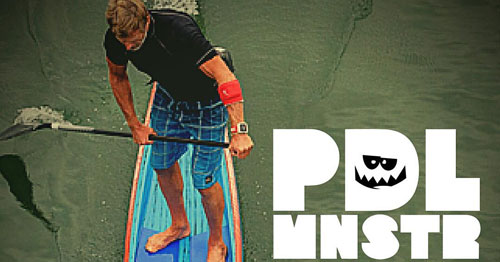 January 20, 2016
by Christopher Parker (@wheresbossman)
Larry Cain and The Mullet Get Ready to Launch 'Paddle Monster'
https://www.instagram.com/p/BAyLJ5QKGTv/
One of the sport's best coaches has teamed up with one of its best websites to produce a very cool new offering. Larry Cain and Distressed Mullet have just announced Paddle Monster, a members-only SUP race training site that'll be launching in April. Think of it as your virtual SUP gym.
If you've been living under a rock on Mars and don't know who Larry Cain is; He won Olympic Gold in '84, is the current Canadian national canoe/kayak coach, and was one of the first Canucks to hit the stand up paddling scene (where he still regularly schools guys half his age). Meanwhile the Mullet has become one of the most beloved sites in the paddling community, offering a unique news feed that pays homage to the grassroots nature of our sport.
We're still a couple of months away from launch, so not too much is known about Paddle Monster (aka @pdlmnstr) just yet, but I assume it'll be a paid, monthly subscription where you get specialised video training guides and insights from Larry. Not only does Larry currently work as a professional coach, but his SUP clinics are considered some of the best, while he also pens a must-read race training blog. If you've followed his regular updates over the past couple of years, you'll know that Paddle Monster will presumably offer some world class training.
All that's on the official site right now is a pre-launch landing page, but head on over, throw down your email and await news of Paddle Monster's release as we get closer to April. Which, not coincidentally, is also home to the first 'major' race of the season: The Carolina Cup. Considering how much attention the Carolina Cup gets, and also considering that the Mullet is one of the event's founders (and Larry is a regular attendee), I'm guessing Paddle Monster will be launching in the lead up to that race (April 23).