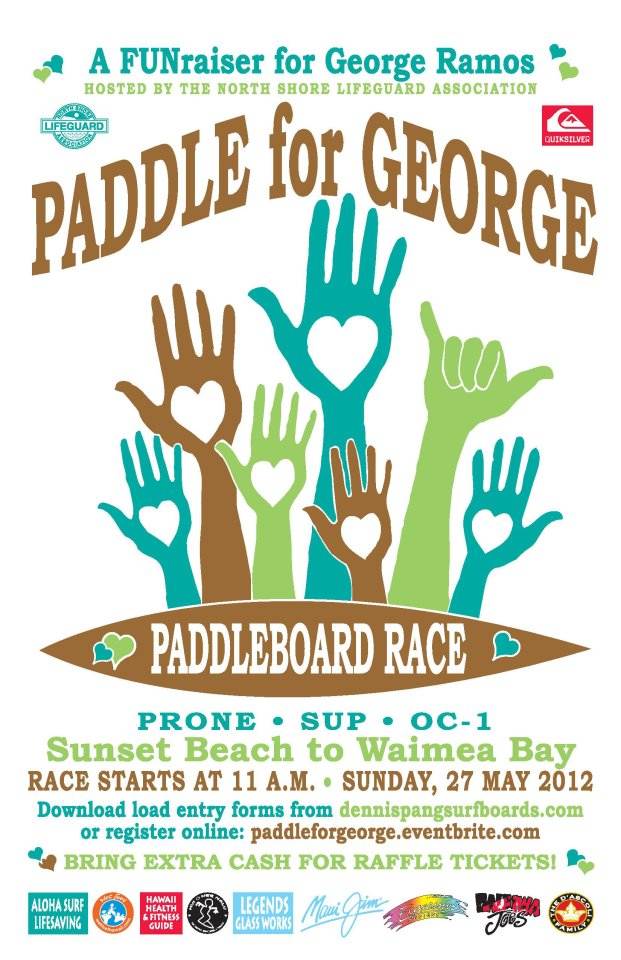 May 24, 2012
by Christopher Parker (@wheresbossman)
Paddle For George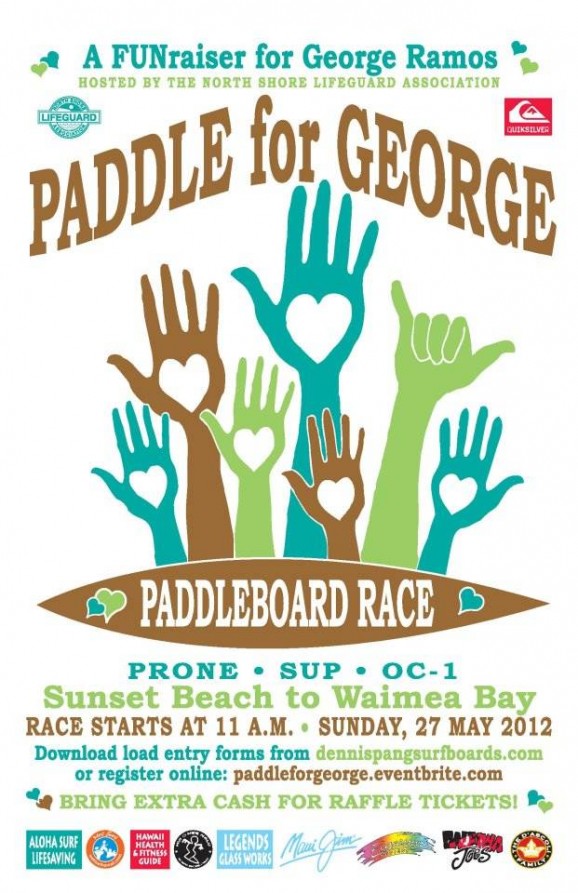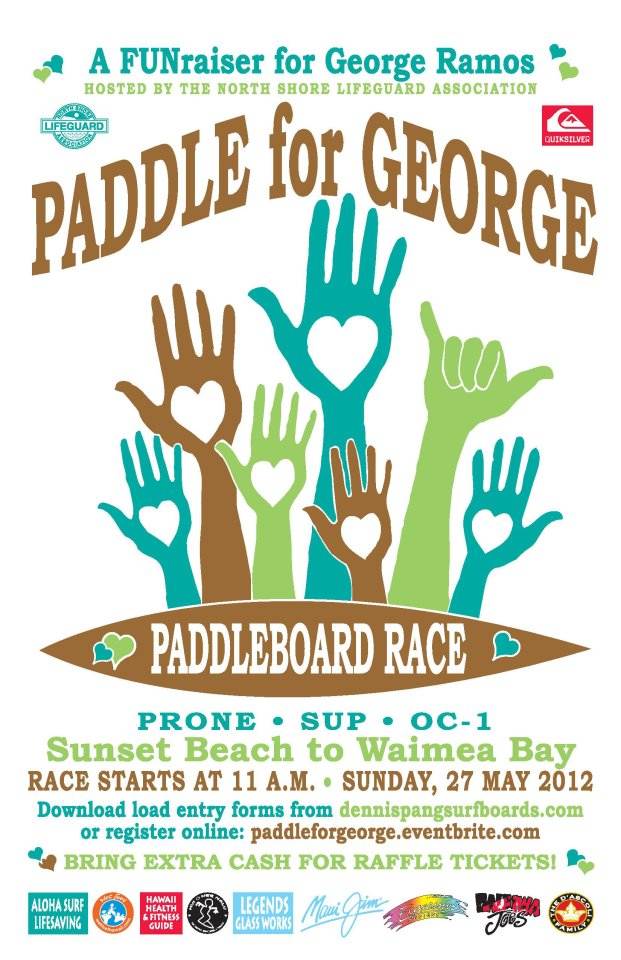 This Sunday, May 27th, the North Shore Lifeguard Association are hosting a special FUNraiser paddle race for George Ramos, a well known and well loved Hawaiian paddler. Ramos is fighting cancer and all proceeds will help pay his medical expenses.
For the past 25 years George Ramos has been a permanent fixture on the Hawaiian paddleboard race circuit. He's competed in all 15 Molokai-2-Oahu races (an unmatched record) and his training regime is legendary.
So this weekend, paddlers from across Hawaii will come together for a fun race and a chance to help out a champion of the paddleboarding community.
The Paddle For George Paddleboard Race will run from Sunset Beach to Waimea Bay and is open to SUPs, prone and OC-1s.
I had the pleasure of meeting George on the North Shore recently. You wouldn't know from looking at the guy that he's battling stage 4 cancer, but he's in a serious fight and needs all the support from the paddleboarding community that he can get.
If you're anywhere near the North Shore of Oahu this weekend, get on board and sign-up for the event @ http://paddleforgeorge.eventbrite.com
Though even if you can't make it to Hawaii this weekend, you can register for the event and your entry fee will become a donation.
Click here to register/donate.