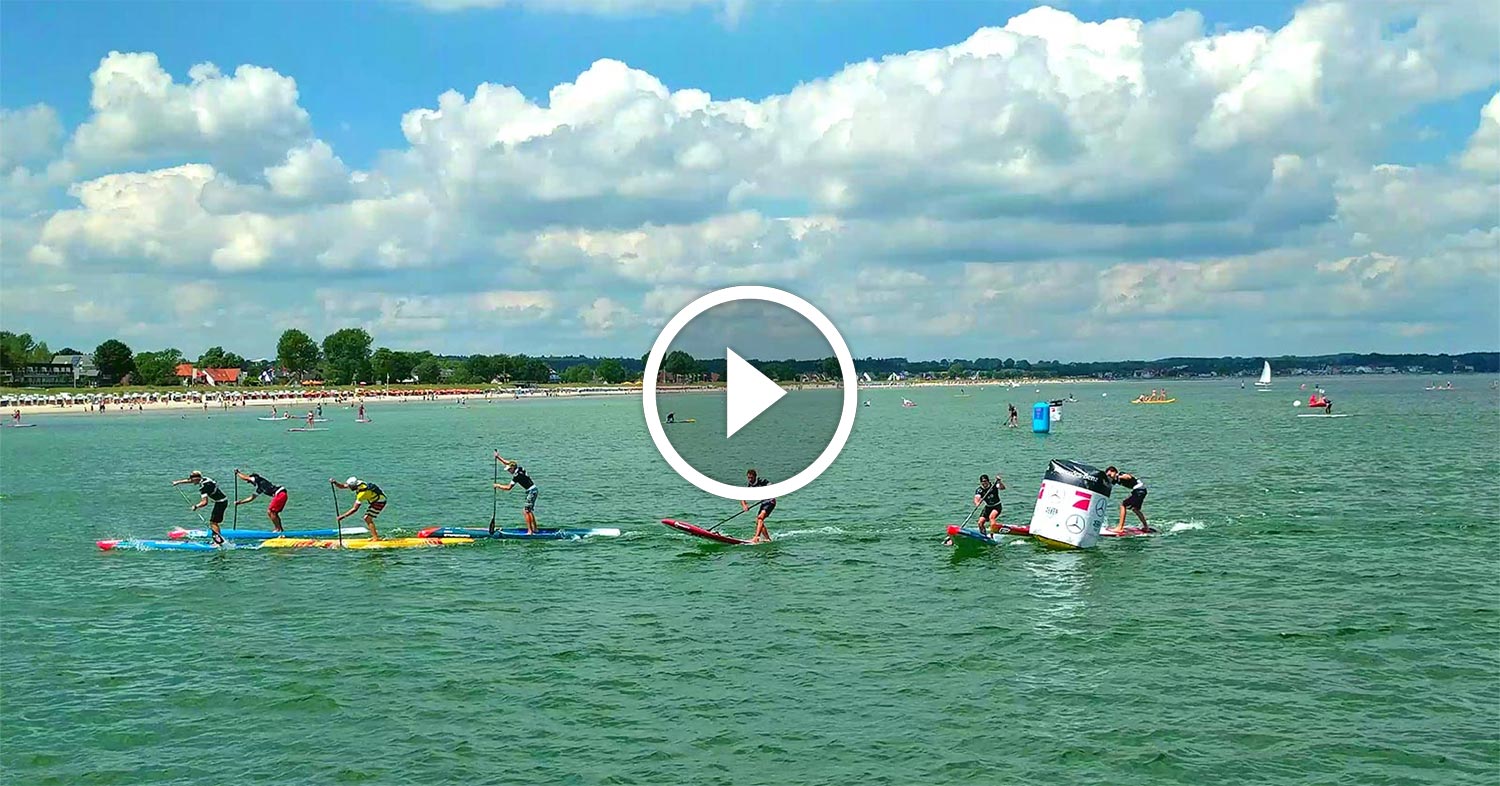 June 27, 2016
by Christopher Parker (@wheresbossman)
Best New Race Format? This Is What Jacko's Super Lap Looks Like in Action
[notdevice][fbvideo link="https://www.facebook.com/supracerr/videos/1049723195111731/" width="645″ height="363″ onlyvideo="1″][/notdevice][device][fbvideo link="https://www.facebook.com/supracerr/videos/1049723195111731/" width="322″ height="181″ onlyvideo="1″][/device]

turn the sound ON for bonus commentary
So this is what Jacko's "Super Lap" race format looks like in action.
Michael Booth takes a shortcut on lap 3 of the 10km course race at the SUP World Cup yesterday, instantly bringing the contest to life as Connor Baxter, Leo Nika, Casper Steinfath and Bruno Hasulyo scramble, while Arthur Arutkin and Jake Jensen follow his lead.
Boothy played his cards perfectly, drifting to the back of the lead draft train as the shortcut buoy approached, before suddenly turning 180 degrees after most of his rivals had already committed to going straight.
The move paid off. Over the next lap, Boothy, Arthur and Jake (until a freak accident snapped his paddle and ended his race) put the hammer down to extend their virtual lead over the chase group. Even after Connor, Casper, Leo and Bruno took their own shortcut on lap 4 (it was a 7 lap race), they were still left chasing Boothy and Arthur.
Connor worked hard and eventually managed to close the gap (helped by the fact Boothy and Arthur were held up by 5-10 seconds when Jake snapped his paddle and fell in), however Boothy held on and claimed the race win after a five-man sprint to the line over the final few hundred metres.
The Super Lap is an exciting race format. It's great to watch, and it also offers the paddlers a whole new level of strategy. It makes racing more interesting, dynamic and unpredictable.
Along with the "JM Survivor" race, I'd say this is the best format in the sport hands down. That's especially true when it's a flat water event and there are no waves to naturally generate excitement.
Big shout out to Paul Jackson for coming up with this great concept…