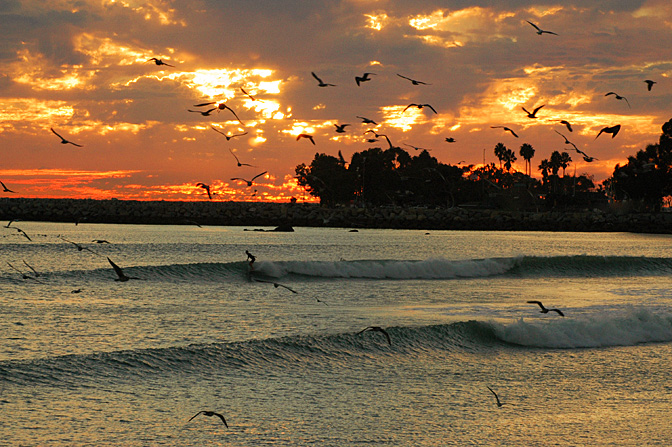 October 6, 2015
by Christopher Parker (@wheresbossman)
Quickblade Presents SUP Racer's Coverage of the Pacific Paddle Games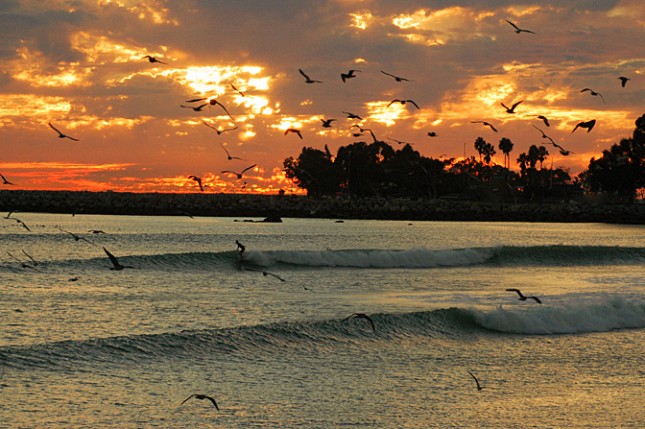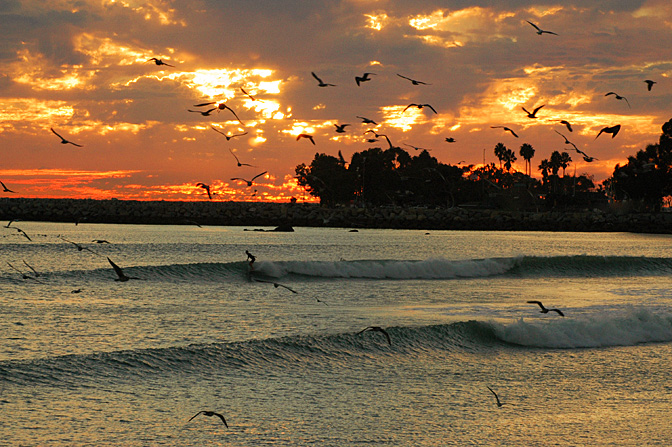 The countdown to Doheny is on. Over the past few days, paddlers from across the country and around the world have been descending on Southern California for the last major race of the season. This weekend, the Pacific Paddle Games, aka BOP 2.0, is set to take over the "spiritual home" of SUP racing, Doheny State Beach in Dana Point, for what looks set to be the grandest race of the year.
Biggest lineup of talent? Check
Biggest prize purse? Check
Biggest webcast? Check
Most exciting conditions of the year? Potentially
As if the ultra elite talent pool (the PPGs are on track to score ~82.0% on the Race Index), the $55,000 in cash and live webcast (featuring Chuck Patterson and Jamie Mitchell on the mic) weren't already enough, it looks like we're also going to have the magic little ingredient that makes SUP racing so exciting: Waves.
There's a solid little south swell rolling towards Doheny right now, which means we should be in for some classic conditions and plenty of carnage this weekend.
Who's it going to overpower the field and master the conditions? Danny? Travis? Titou? Kai? Connor? Candice? Annabel? Sonni? Fiona? The field is stacked and the showdown is set, so enjoy our pre-race insights all week and then tune in Saturday and Sunday for the main event.
And just in case you haven't noticed the "QB" logos plastered all over the site: We've partnered with Quickblade Paddles to bring you complete coverage of the 2015 Pacific Paddle Games. We'll have previews, predictions, behind the scenes insights and then full live coverage of the event all weekend.
Why Quickblade? I don't think the brand needs any introduction… The Mad Scientist, Jim Terrell, has been crafting fine paddles quite literally since day one. He made one of Laird Hamilton's first ever carbon paddles, and was racing himself back in the ancient days of 2006 and 2007. What's more, the Quickblade brand is celebrating its 25th anniversary this year, a testament to the quality and innovation they've brought to our sport.
You'll find a QB in the hands of more than half of the world's top paddlers. Their team features some of the biggest names in the sport, including Dave Kalama, Jamie Mitchell, Travis Grant and Candice Appleby, while even some athletes that are sponsored by other brands will switch to a Quickblade on race day. That's how good QB paddles are.
The QB logo typifies the most important qualities in my opinion – quality, innovation, honesty, integrity and fun – so I'm stoked they've chosen to partner up and bring the biggest race of the year to paddling fans around the world.