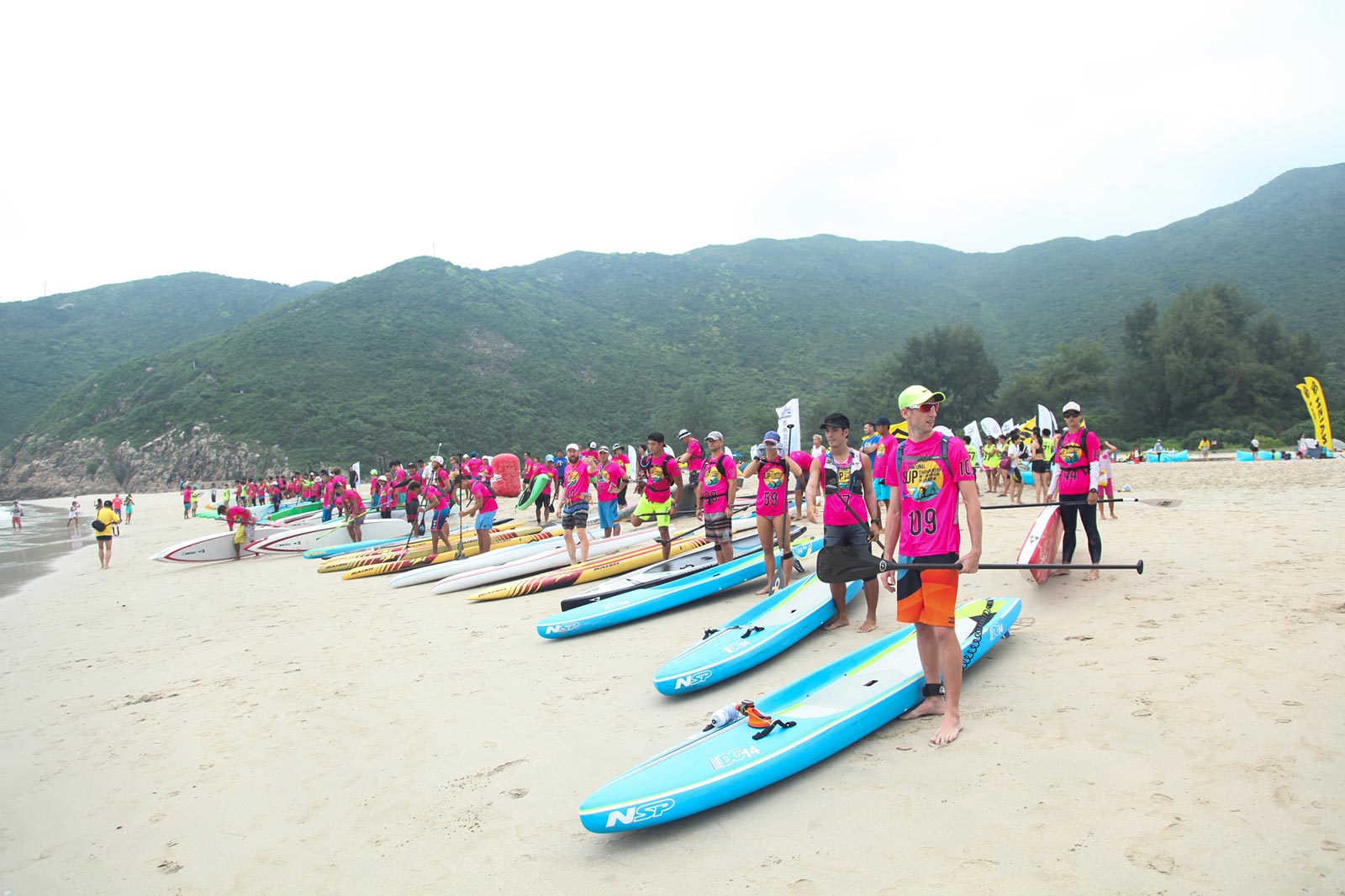 August 23, 2017
by Christopher Parker (@wheresbossman)
Next Stop… Hong Kong for the 3rd Annual 'Hong Kong International'
We're still coming down from the high of the Gorge but there's no time to rest: we're already moving on to the next race on the international calendar.
One of the (many) things I love about the SUP racing world is just how far and wide the community has spread, and I'm always up for an adventure to some place new. So I jumped at the chance to be part of this weekend's 3rd Annual Hong Kong International SUP race.
I'm looking forward to meeting the super stoked local paddling community, while we'll also get to watch two of the world's most in-form paddlers go head-to-head: Michael Booth and Bernd Roediger.
The main event, the 18km marathon between the beautiful islands off the coast of Hong Kong (this place is much more than just a city) starts at 10:40am, and we'll be live streaming all morning or as long as the mobile internet plays along (we're heading a long way out).
When to watch the Hong Kong International Live Stream
10:40am Saturday Hong Kong time
= 7:30pm Friday California
= 10:30pm Friday East Coast USA
= 4:40am in France/Spain/Germany
= 12:40pm Saturday on the East Coast of Australia
In addition to the Facebook Live stream (again, internet permitting…), look for updates throughout the weekend on @supracer's Instagram Stories.
Apart from the 18km grind, the Hong Kong International also features one of the funnest race formats in the world, the Red Dragon inflatable super sprints (I've already put my hand up for that one), along with an 8km open race and 1km inflatable first timers' race.
Hit our Facebook at about 10:40am Saturday to catch the live stream, and in the meantime, here's a nice little look back at last year's event:
[notdevice][fbvideo link="https://www.facebook.com/supracerr/videos/1474750925942287/" width="645″ height="363″ onlyvideo="1″][/notdevice][device][fbvideo link="https://www.facebook.com/supracerr/videos/1474750925942287/" width="322″ height="181″ onlyvideo="1″][/device]