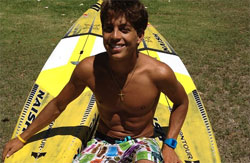 July 11, 2012
by Christopher Parker (@wheresbossman)
Naish Javelin LE14 Spotted In The Wild
Kai Lenny just Instagram'd a pic showing two of next year's most anticipated SUP race boards, including the never-before-seen Naish Javelin LE14.
The Naish Javelin LE-14′ joins the Naish Javelin LE-12'6″ as part of Naish's revamped race board lineup for 2013. The original Javelin from 2010 was one of the most popular race boards in the world but Naish took a couple of years to give it an upgrade. In that time boards from Starboard, Fanatic and a whole range of other brands started catching up (and in some cases, taking over).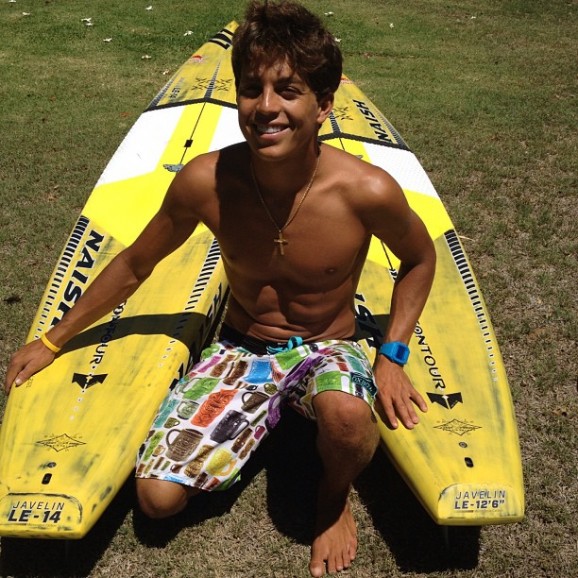 But now the yellow boards from Maui are getting a nice touch up, with narrower widths, lighter constructions, and fancy acronyms. The "LE" in Javelin LE-14 stands for Limited Edition, because these boards are designed purely for Naish team riders and serious stand up paddle racers only. They're too narrow and too tippy for most SUP'ers, but if you can master the instability then you're going to be rewarded with a bit of an edge over your competition in terms of speed.
Kai's boards in the pic above are just prototypes at this stage, the final retail version will probably look a little different (unfortunately). They're likely to come in regular carbon form instead of the super light monocoque carbon (which is a fancy word for "hollow") and may also be an inch or two wider. But let's hope the pros aren't the only ones who can get their hands on these top of the line SUP race boards.