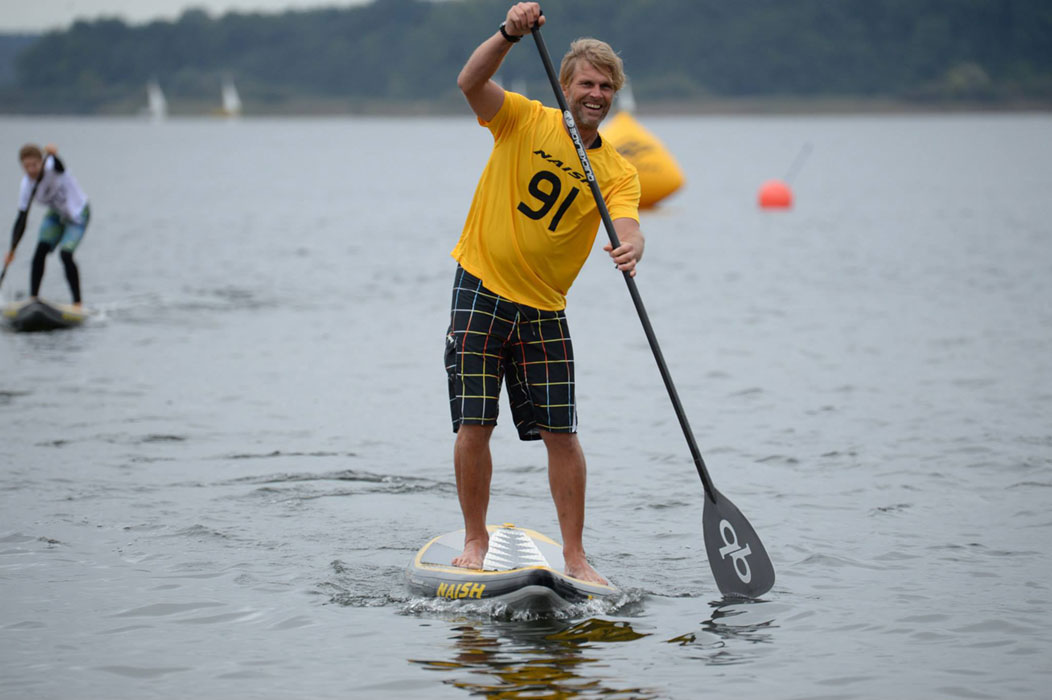 September 18, 2014
by Christopher Parker (@wheresbossman)
Cool Pics From The Battle Of The Blow Ups In Germany
Some cool shots from Germany, where the 2014 Naish N1SCO Inflatable Stand Up Paddleboard World Championships were held on the weekend.
The "World Championship" title is of course just a simple marketing gimmick, but I still believe events like this are important to the growth of the sport. Offering intermediate paddlers a stepping stone from local races to serious competition is vital if the "elite" side of the sport is going to have a future. And nothing says stepping stone like a bunch of fun inflatable boards and an appearance by the likes of Robby Naish, who rivals David Hasselhoff on the German fame index.
Having just spent a long, long time standing on an inflatable myself, I can tell you these things are actually kinda cool. Plastic blow up boards will probably always be written off by the carbon-loving board snobs, but I for one hope they carve out their own clear niche within the sport.
As for the racing on the weekend: No surprises that Naish's rising star Manca Notar of Slovenia (who is basically the Euro/female version of Kai Lenny) took out the women's event. Dani Reinhart from Switzerland won the men's as 100 paddlers hit the famous lake Chiemsee for the race, which was presided over by Robby along with everyone's favourite teeth-whitening spokesman, Chuck Patterson.
More pics over on the official Facebook page…
Get more news about Inflatable Stand Up Paddling…