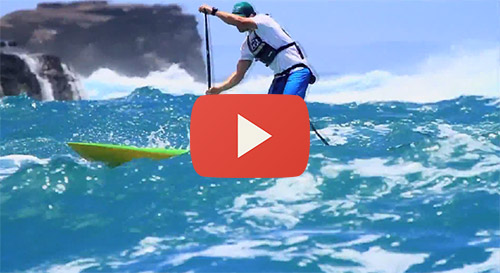 April 18, 2014
by Christopher Parker (@wheresbossman)
"The Champs" Sum Up The Spirit Of Molokai
With the 2014 Molokai 2 Oahu race just three months away (time flies…), it's a good time to look back on last year's event and reflect on what makes this race so irrationally enticing to so many paddlers. In a video released this week, titled simply "The Champs," the leading contenders have their say about what makes Molokai so… Molokai.
While the video is technically about the 2013 event, it's actually kinda timeless: This clip isn't so much about last year's race itself but more about the spirit of Molokai in general. There are some interesting comments from Kai, Danny, Andrea and a few others who took on what is perhaps the biggest challenge in the world of paddleboarding.
This is actually the second clip in a look back at last year's event (Episode 1: Do Something Great was released a month ago), with the release of these videos coinciding with the build up to the 2014 race at the end of July.
The edit comes from the excellent Fin Film Company, who are responsible for those very cool edits you always see coming out of the Quickblade and Bark teams.