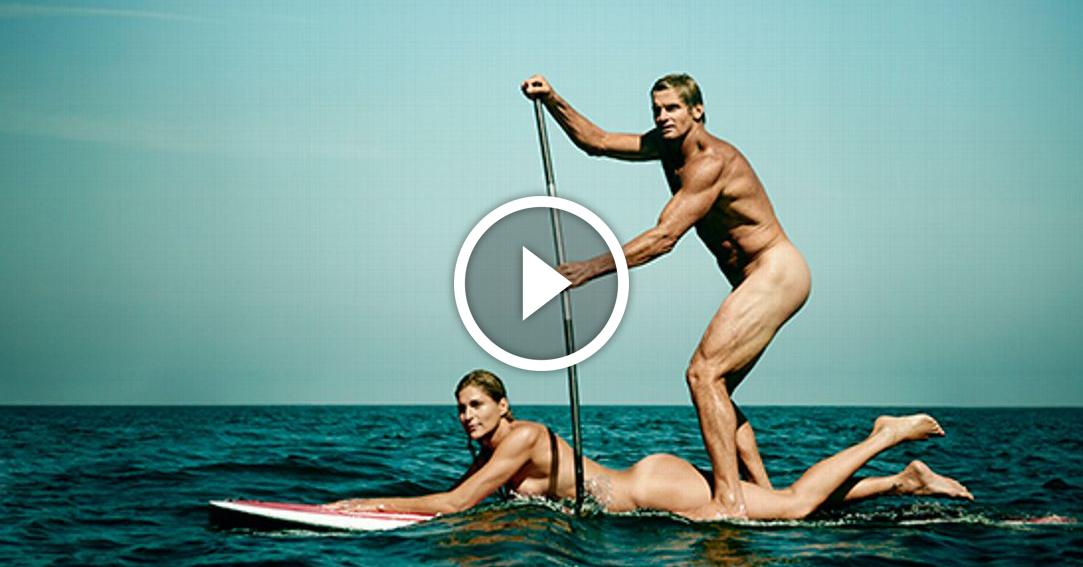 July 9, 2015
by Christopher Parker (@wheresbossman)
Why Laird Hamilton's Naked Photo Shoot For ESPN Is Kind Of A Big Deal For SUP
And now for something completely different: Laird Hamilton stand up paddling naked with his wife and former pro beach volleyball player Gabby Reece.
In what'll surely be one of the most-liked Instasups of the year, Laird and Gabby recently posed for ESPN's famous "Body Issue" magazine, which hits newsstands tomorrow but has been breaking the internet all week.
The annual spectacle, where famous sportspeople strip off in the name of art, usually involves very well known athletes from very well known sports. But every now and then a little niche sport finds its way into the mainstream. And this year it's us. Just look at the sports that feature in the 2015 Body Issue: Basketball, football, baseball, tennis, a whole bunch of Olympic disciplines and… stand up paddling.
We're definitely punching above our weight.
No matter whether you consider it to be beautiful and artistic or just blatant clickbait, this image of Laird and Gabby stand up paddling naked is going to get a hell of a lot more mainstream attention than any SUP race ever has (with one or two exceptions). Because of this one photo, a lot of people that didn't know what stand up paddling was suddenly do.
So while I'm not saying we should all go strip off and hit the water, I am saying that once again we should all be blaming thanking Laird for pushing our sport further out there in the quirky way that only he knows how.
Anyway here's the behind-the-scenes video from the shoot.
Oh and by the way: Laird is 51 and Gabby's 45. How out of shape do you feel now..?
[device]Viewing on mobile? Video not working? Click here to watch the clip directly on ESPN.
[/device]